ANZAC Day 2016 Tours with Egypt
If Egypt is also on your dream travel list, then you can combine your time in Turkey with tour in nearby Egypt too. Marvel at the Great Pyramids of Giza, sail a felucca down the Nile, visit King Tut's Tomb, ride a camel and relax by the Red Sea in Hurghada, then head to ANZAC day to commemorate the Diggers. Or do it the other way around. Take a look at our ready made ANZAC and Egypt combo tours below.
Over 15 years experience in running ANZAC tours to Gallipoli
No single supplements
Bosphorus cruise on most ANZAC tours
Commemorative ANZAC jumper
4-star hotels
We donate to Commonwealth War Graves Commission
Licensed English speaking Turkish tour guides
Exclusive ANZAC Eve BBQ on most ANZAC tours
Combo ANZAC and Egypt tours
Gallipoli & Giza
13 days | FROM USD $1,899
ANZAC Day Tours, Gallipoli 2016. Starts: 23rd April. Our Gallipoli and Giza is a ready made 13 day combo tour! Sightsee Istanbul and attend the ANZAC Day memorials at Gallipoli then onto sunny Egypt - for pyramids, a 2 night felucca cruise and more ancient relics than you can shake a stick at!
Countries Visited: ANZAC Day, Egypt, Turkey
Flying between Turkey and Egypt
Please note that the connecting flight between Istanbul-Cairo or v v. is not included in the cost of the tour and will need to be arranged independently, or contact us and we will be happy to arrange it for you.
The Inside Track
Our Latest Updates from across the globe
Video of the Week
More to Turkey than Istanbul
July 24, 2015 • OTG Team
While Istanbul is brimming with sights to see and experiences to be had, outside of the city limits ...
Read Full Story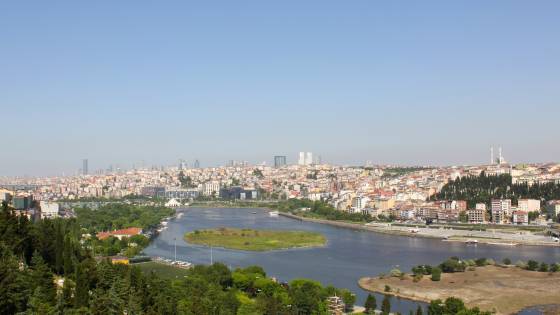 Photo Showcase
Turkey Unplugged
July 1, 2015 • OTG Team
Turkey was a new destination for Lena Nielson and somewhere she admits hadn't been high on her...
Read Full Story News Tips and Trivia
Where East meets West
June 15, 2015 • OTG Team
Touching down in Turkey I had a feeling I was going to enjoy discovering this new destination, but ...
Read Full Story