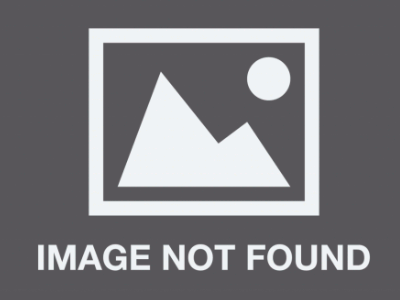 From Istanbul, head east to surreal Cappadocia, before visiting Roman ruins, thermal pools and trojan horses en route to ANZAC Cove. At Gallipoli pay your respects to the fallen ANZACs during the centenery year, and explore trenches, battlefields and memorials on an in-depth tour, plus enjoy a boat trip along the coast.
Compare Tours
Compare Tours
Select up to 3 tours to compare prices, itineraries and complete tour options:
Welcome to Turkey
Friday. Hos geldiniz and welcome to Turkey! Arrive Istanbul and airport arrival transfer to our hotel. Spend the remainder of the afternoon exploring this great Ottoman city on foot or simply relax and enjoy the hotel facilities.
Overnight: Istanbul
Istanbul City Tour
Istanbul - breakfast. Officially founded by Emperor Constantine in AD326, Istanbul, formally known as Constantinople, remained capital of the Byzantine and Ottoman empires up until 1923. Its illustrious past leaves a rich legacy of churches, mosques, palaces and museums, complemented by the behemoth Grand Bazaar and colourful street life. Sultanahmet, the compact old city of Istanbul, is full of parks, gardens and stunning sights.

Today we enjoy a guided tour of the old city, with highlights including the Blue Mosque, famed for its stunning blue Iznik tiles and unique six minarets; the nearby ruinous Hippodrome which was once the scene of chariot races and political activities in Byzantine and later Ottoman times, and Hagia Sofia, constructed as a grand basilica in the 6th century by Emperor Justinian, reigned as the grandest and biggest church in Christendom until the conquest of Constantinople in 1453 We also visit Topkapi Palace - residence of the sultans for almost four centuries and have time to shop in the Grand Bazaar.
Overnight: Istanbul | Breakfast
Ankara
Istanbul - Ankara - Cappadocia - breakfast. Today we make the long journey to Cappadocia, stopping en route in Ankara, the nation's capital to visit the Mausoleum of Mustafa Kemal Ataturk. This is the burial place of the national hero who founded the modern Republic of Turkey. After a picturesque trip along the Salt Lake, we arrive at the UNESCO-listed Cappadocia.
Overnight: Cappadocia | Breakfast
Cappadocia & Goreme Valley
Cappadocia - breakfast. There is an option to take an early morning hot air balloon flight over the lunar landscape today before we tour the stunning Cappadocia region - an extraordinary national treasure. The utter improbability of the surreal landscapes has to be seen to be believed, where whole troglodyte villages, subterranean churches and fortresses have been hewn from the soft, porous, eerily eroded rock of Cappadocia. The crumbling legacy of persecuted Christians, trying to escape the Muslim onslaught in 1st -10th centuries AD by effectively heading underground, is one of Turkey's finest attractions.

A guided tour of the region includes the UNESCO World Heritage listed site of the Göreme Valley to see stunning examples of rock-cut Byzantine churches and chapels, Kaymaki Underground City and Uchisar Castle. An optional Turkish dinner and folklore evening is available tonight.
Overnight: Cappadocia | Breakfast
Whirling Dervishes
Cappadocia - Pamukkale - breakfast. Early morning departure for Pamukkale. En route we visit the a 13th century Seljukian Sultanhan Caravanserai and Konya, where we tour the monastery of the Mevlana whirling dervishes and the mausoleum of Mevlana Celaleddin Rumi.
Overnight: Pamukkale | Breakfast
Pamukkale Hot Springs
Pamukkale - Izmir - breakfast. After breakfast we tour the ancient town of Hierapolis with its magnificent Necropolis and paddle through the white calcium terraces of Pammukale. Travelling on to Selcuk we visit the ruins of the Temple of Artemis, one of the Seven Wonders of the Ancient World before continuing on to Izmir on Turkey's Aegean Coast.
Overnight: Izmir | Breakfast
Ancient Ephesus
Izmir - Ephesus - Sirince - Izmir - breakfast. Today we enjoy a guided tour of the legendary Roman ruins of Ephesus. Positively the best-preserved classical city in the eastern Mediterranean. Exemplifying the finesse of Roman urban life, we'll see the Great Theatre, Curetes Way, the Temple of Serapis, ancient public toilets and a public brothel.

From Ephesus we travel to the beautiful village of Sirince, where there's the opportunity to enjoy a spot of shopping at the markets and taste the delicious wines that the village is renowned for before returning to Izmir.
Overnight: Izmir | Breakfast
Pergamum
Izmir - Pergamum - Cannakale - breakfast. Early this morning we visit the Roman ruins of Pergamum. Its impressive temples, library and medical facilities made it a renowned cultural and political centre of its time. We travel on to Troy where we enjoy a tour of the ruins and see a replica of the Trojan wooden horse. The legend of the lost city of Troy was brought alive by its rediscovery in 1863. Subsequent excavations revealed nine ancient cities, one on top of the other, dating back to 3000BC! Continuing our journey, we reach Cannakale, our base for the next two nights.
Overnight: Canakkale | Breakfast
Gallipoli
Istanbul – Gallipoli - breakfast. Crossing the Dardenelles today we visit the WWI battlefields and memorials of the Gallipoli Region, where we can pay our respects to the fallen ANZACs during this important centenary year. Once the site of fierce fighting, today Gallipoli is very picturesque, with its wooded landscape dotted with understated, yet beautifully maintained memorials to the war dead.

Our guided tour of the region includes the WWI open air museum, ANZAC Cove, where the soldiers first landed, The Nek, Johnston's Jolly, Lone Pine Australian War Memorial and cemetery, and Chunuk Blair New Zealand War Memorial and cemetery. We'll also explore many of the fortified trenches amongst the scrub which are still clearly visible today. Later we enjoy a boat trip to the landing beaches with the opportunity for swimming and snorkelling.
Overnight: Canakkale | Breakfast
Gallipoli
Cannakale - Istanbul - breakfast. This morning we return to the peninsula to explore the Helles Region of Gallipoli, visiting S-Beach, V-Beach and W-Beach, as well as various monuments including the Turkish Monument, Helles (British) Monument, The Lancashire Landing Monument and Alcitepe Village. After our guided tour we travel back to Istanbul, arriving late afternoon.
Overnight: Istanbul | Breakfast
Goodbye Turkey!
Monday. Istanbul - breakfast. Our tour ends after breakfast and onward departure transfer to the airport.
Breakfast
Trip Highlights
Istanbul - Sultanahmet/old city, Blue Mosque, Hagia Sofia, Topkapi Palace & Grand Bazaar
Cappadocia region, UNESCO World Heritage listed Goreme Valley, Kaymakli Underground City and Uchisar Castle
Pamukkale thermal pools and Roman Hierapolis
Roman ruins of Ephesus and Pergamum
Troy - Trojan horse & ruins
The WWI open air museum
Ankara - Ataturk's Mausoleum
Gallipoli Peninsula - ANZAC Cove, Lone Pine and Chunuk Bair, trenches, battlefields, boat trip of ANZAC Cove
Konya - Silk Road, Mevlana Whirling Dervish Museum
Picturesque Greek village of Sirince
Helles Region - British landing sites and memorials, S-beach, W-beach, V-Beach & Cemetery
Included
10 breakfasts
Airport arrival and departure transfer - day 1 and departure transfer to Ataturk airport on day 11
Boat trip to landing beaches at Gallipoli
Dardenelle ferry crossing
All relevant transfers and transportation in private modern air-conditioned vehicles
10 nights 4 star and special class hotels
Guided sightseeing - Istanbul, Ankara, Konya, Cappadocia, Sirince, Pamukkale and Hierapolis, ruins of Ephesus, Pergamum, Gallipoli, Troy
Wine tasting in Sirince
Escorted by an English-speaking, degree qualified Turkish tour guide
Not Included
International flights and visas.
Items of a personal nature.
Tipping Kitty: $35-45 USD

Tipping is not a natural part of many Western cultures and many of us feel uncomfortable, or unsure, about when, or how much, to tip. However, in ANZAC Day, tipping makes up a significant part of many people's wages so it's important that we get it right. For this reason we've developed a very simple system to take all the hassle out of tipping. With our 'tipping made easy' policy, a nominal pre-determined amount is collected from all group tour participants to cover tips en route. This then saves you the hassle of when and how much to tip bellhops, luggage handlers, local guides and other support staff through the tour. Our 'tipping made easy' doesn't include a tip to your group tour leader. Naturally, though, the amount is up to you as tipping is an entirely personal gesture.
Tipping - an entirely personal gesture.
Entrance Fees: $130-150 USD
Prices shown are per person travelling. 'Twin/Double' prices per person apply when there are 2 people travelling, sharing a room. The 'Single supplement' applies for single travellers who require their own room and needs to be added to the 'Twin/Double' price. If you are happy to be paired up with another single traveller of the same sex on your tour, this can be arranged, thus avoiding the single person supplement.
2015
Price/Person
Single Supp.
Tour Details
Starts
Istanbul
Ends
Istanbul
Departs
Fridays
Hotel Rating
4 star
Local Payment
None
Tour Guide
Yes - escorted by a tour guide
Meals
Breakfast: 10