Africa Lodge accommodated safaris
For a little extra comfort whilst on safari our lodge accommodated trips, which have a maximum group size of 14, may be just the ticket. With an exciting range of itineraries in Southern Africa, East Africa and Madagascar, you can discover the wonders of this diverse and captivating continent whilst staying in a comfortable mid-range lodges and permanent tented camps, set within beautiful surroundings. You'll be accompanied by a knowledgeable and experienced guide who is also your driver.
Small groups: minimum of 2-4 and maximum of 14
Mid-range accommodation: lodges, chalet & permanent tented camps
Everything taken care of for you - no participation!
Lots of authentic experiences
Complimentary airport transfers, any day, any time
Lots of included games drives and activities
Breakfast daily and several included lunches & dinners
Complimentary airport transfers
A tailormade African Safari
If you've got something specific in mind for your holiday in Africa, our experienced tailormade team will be happy to design an itinerary for you just the way you want it. From tented camps to exclusive hotel hideaways and rondavels to luxury tents and lodges, shark-cage diving to Wineland touring, dune-climbing to elephant spotting, we can design a holiday in the Eastern and Southern Africa, completely tailored for you.
The Inside Track
Our Latest Updates from across the globe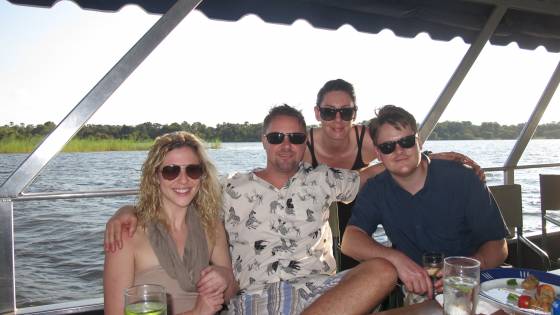 Photo Showcase
Overlanding from Vic Falls to Jo'burg
May 6, 2015 • OTG Team
Our own Miles Walker recently returned from Africa after travelling on an overland adventure from to...
Read Full Story News Tips and Trivia
Best places to visit in June
April 6, 2015 • OTG Team
The ninth part in a twelve part series on the best places to visit when. June is all about the and ...
Read Full Story
Video of the Week
Soaring over Africa
March 20, 2015 • OTG Team
As much as it is easy to appreciate the natural beauty of Africa at eye level, nothing quite to it ...
Read Full Story