Borneo Tours
Ancient rainforests thriving with wildlife, hauntingly beautiful UNESCO-listed caves, traditional longhouses, endangered orangutan species and the highest peak in Malaysia await travellers in the tropical eco-tourism paradise of Borneo. Whether you decide to explore Sarawak in the South or Sabah in the North, both of these states possess an eclectic heritage and varied history, telling a fascinating story set against an impressive backdrop of dense, untamed jungle.
Our Borneo group tours take in all the key highlights and are escorted by an experienced local English speaking tour guide, subject to a minimum of 6 in the group. As well as the expert knowledge they impart, they will also organise day-to-day activities, assist with hotel check-ins and offer you tips on where to shop or eat at each port of call.
Borneo
with On the Go Tours
Local tour guides
Lots of authentic experiences
Complimentary airport transfers
3 star hotels, rainforest lodge & homestays
Expert local guides at certain sites of interest
Guaranteed departures
Unique Local Experiences
Discover the local way of life in Borneo
Spend a night in an Iban longhouse and experience how the Iban people live, stay with a local family in village in Taun Gusi and discover the rural way of life, spend a day relaxing on a beautiful island in Tanku Abdul Rahman Marine Park, tuck into a traditional backwoods style picnic, cooked in bamboo and try you hand at making local delicacies at cooking class in Kuching.
Recommended places to visit in Borneo
Cat City
Kuching
With a distinct Chinese flavour, Kuching is arguably one of Borneo's most sophisticated and indeed stylish cities. A tasteful blend of modern structures and classic old world charm is evident throughout with bustling streets, Chinese temples, a beautifully landscaped riverfront park as well as the kitschy cat statues that appear throughout the city – because Kuching actually mean cat!
Wonderful Wilderness
Bako National Park
The oldest national park in Sarawak, Bako National Park has a peninsula that is filled with beautiful inlet beaches, rugged cliffs and endless mangrove swamp. Inside the park you'll be greeted with tranquil streams, thundering waterfalls and a fine range of ecosystems. The park is popular for hiking, picturesque boat rides, beach relaxing as well as fantastic wildlife spotting!
Orangutan heaven
Sepilok
Sepilok is home to some great rainforest as well as the ever popular Orangutan Rehabilitation Centre. No trip to Borneo is complete without coming here to see the orang-utans in their natural habitat. Located on the edge of the reserve, it was opened in 1964 to help rescue sadly orphaned and abandoned younger orangutans and to help them learn to fend and look out for themselves.
Highlights of our Borneo Tours
Visit Sarawak in Borneo, a naturalists paradise with a orangutan rehabilitation centre and the UNESCO listed Mulu Caves. Explore Bako National Park and view some of the regions most interesting wildlife in their natural habitat including the larged nosed probiscus monkey and the ground dwelling monitor lizards. Trek to the summit of Mount Kinabalu and enjoy spectacular views of the surrounding area or take a jungle trail in Sabah leading up to the treetop canopy walkways suspended 41 metres above the above the forest floor across giant Mangaris trees.
Take a cooking class in Kuching after enjoying an informative city tour taking in Chinatown, the City Tower and the Malay Stilt Houses. Visit the resident orangutans at Semenggoh Orangutan Centre and watch them come down for feeding.
"
The whole tour was very well organized. Guides were exceptionally knowledgeable, friendly, easy to get along with and made sure we were happy with everything. "
The Inside Track
Our Latest Updates from across the globe News Tips and Trivia
Under the spell of Hoi An
June 22, 2015 • OTG Team
Sitting back in Hoi An after many years absence, it's comforting to know that this ancient town as...
Read Full Story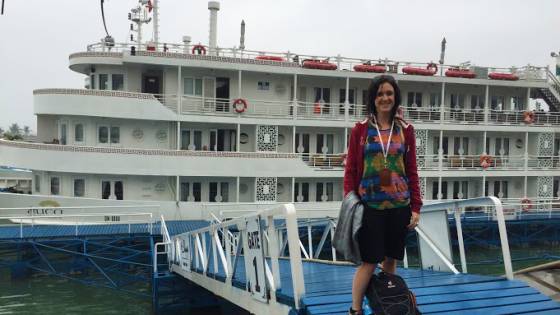 Photo Showcase
Junk boats, rickshaws & bicycles
June 3, 2015 • Guest Bloggers
In March this year, guest blogger Emma Drummond took some time out to embark on a foreign adventure....
Read Full Story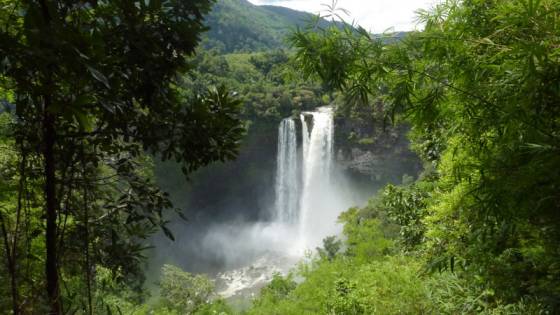 Photo Showcase
Top 8 things to do in Laos
March 11, 2015 • OTG Team
From the laidback capital city of Vientiane and the charm of UNESCO Listed Luang Prabang, to the of ...
Read Full Story