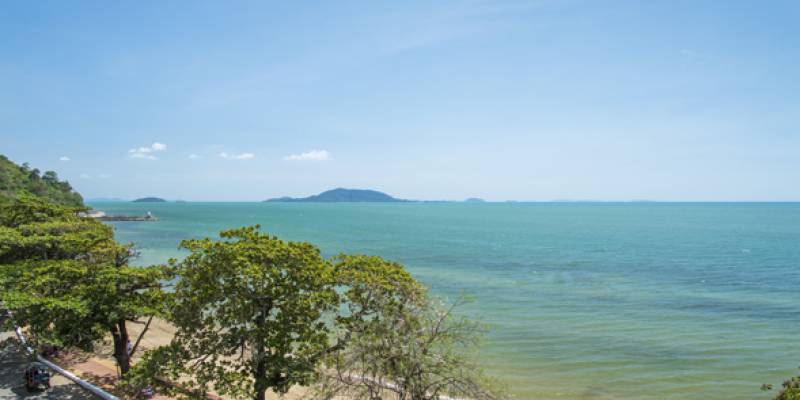 Tailormade Holidays and Tours To Cambodia
Kep
Kep Tailormade Holidays
Kep was Cambodia's first seaside resort, founded by the French elite in 1908, who imported sand, built luxurious villas and used it as a relaxing coastal retreat, to soak up the sunshine, gamble and enjoy water sports. Unfortunately bourgeois Kep was targeted by the Khmer Rouge during the long years of civil war and near destroyed. Today the blackened, bullet scarred remains of the lavish colonial villas and mansions still stand, as Kep rises from, or perhaps more fittingly, amongst the ashes. Whilst Kep has made no attempts to hide the poignant remnants of its war torn past and retains a somewhat abandoned feel, the town is slowly developing and several new hotels have now been built on the surrounding hillside. Kep is once again attracting Khmers and tourists alike, with its spectacular sunsets, mouth-watering seafood and verdant hills which give way to a rugged coastline and the sparkling water of the Gulf of Thailand, dotted with beautiful islands.
The beaches in Kep are nothing to write home about but its charming riviera-like atmosphere and picturesque coastline, make it an ideal spot for a few days of relaxation. The nicest sandy beaches in the area can be found on Rabbit Island (Koh Tonsay) which is easily accessible by boat from Kep. Other nearby islands of interest include, Snake Island (Koh Pos) and Mango Island (Koh Svai), which doesn't have a beach, but provides wonderful views from its summit.
Tailormade Holidays to Kep
On the Go are expert at planning holidays in Cambodia — tailored to suit your individual requirements. Please have a look at some of the tailormade itineraries below that we have created for our clients which include Kep.
Inspired?
Our team is standing by to help build your perfect Southeast Asia itinerary
Create Your Holiday