Costa Rica
Encompassed
COSTA RICA CALLING - 14 DAYS
Palm fringed beaches, wonderful wildlife, spectacular scenery, acclaimed national parks and pristine coral reefs.
View Tour
Tours to Central America, Mexico and Cuba
Mayan ruins, lush rainforests, beautiful beaches, charming colonial cities and exotic wildlife make Central America a most enticing destination. Our Central America tours take in the highlights of Mexico, Belize, Honduras, Costa Rica, Guatemala, Nicaragua, Panama and Cuba.
Our adventurous small group tours in Central America, Mexico and Cuba are escorted by a tour leader and range from 8 to 22 days in duration. You'll stay in simple accommodation and use public transportation which ensures you have a truly authentic travel experience, with plenty of interaction with the locals.
Lots of authentic experiences
Guaranteed departures
No single supplements
Use of local transport
Average group size of 8-12 (maximum 16)
Expert local guides at certain sites of interest
Escorted by a tour leader
Simple accommodation with lots of character
Complimentary arrival transfer
Combine Costa Rica and Panama
From wonderful wildlife to the Panama Canal
As one of the most biologically diverse places on earth, Costa Rica is a nature lover's paradise and you'll spot wonderful wildlife in misty Monteverde Cloud Forest, beautiful Manuel Antonio and Tortuguero National Park. For an exciting Central American twin centre tour, discover the delights of Costa Rica and Panama, visiting the tranquil Bocas del Toro Islands, where lush tropical rain forests, meet beautiful deserted beaches and ending your tour in cosmopolitan Panama City - home of the famous Panama Canal.
Explore Central America, Mexico and Cuba
Styles of travel to Central America
Highlights of our tours to Central America, Mexico and Cuba
In Mexico visit the magnificent Mayan ruins of Teotihuacan, Palenque and Chichen Itza. Soak up the Caribbean vibe in Belize and enjoy some R&R on the beautiful island of Caye Caulker. Highlights of Guatemala include Lake Atitlan, one of the world's most beautiful lakes and magnificent Tikal, regarded as the greatest city of the Maya world. Get off the beaten track in Nicaragua - home to the colourful colonial town of Granada on the shores of Lake Nicaragua. In neighbouring Honduras you can explore the magnificent ruined city of Copan and relax on Roatan Island, with its palm-fringed lagoons and deserted white sand beaches. Or Wing your way over to the Caribbean island of Cuba, with its fascinating history, bevy of beautiful beaches and eclectic capital.
Focus on Costa Rica: Some of our top picks
Our Top Pick for Costa Rica
#1 La Fortuna
Once a simple agricultural town, the charming La Fortuna now serves as a thriving centre of tourism thanks to its incredible position at the foot of the 1633m-tall Arenal Volcano. As one of the most active volcanoes in a...
Read More >
More about our tours to Central America, Cuba & Mexico
Group Tours
Sale now on! Book before 5th August 2015 and get 10% off all Central America Group Tours.
Embark on an adventure to Central America on one of our group tours and take in the best of Mexico, Belize, Guatemala, Honduras and Nicaragua. Escorted by a tour leader and with expert local guides at certain sites of interest, you'll discover highlights and hidden gems with lots of authentic local experiences along the way too. Stay in simple accommodation with lots of character, make use of unique local transport and mingle with the locals for the holiday of a lifetime.
Private Tours
If you fancy travelling to Central America at your own pace, why not browse through our selection of private tours to Costa Rica. Choose your departure date, travel with the guidance of an expert tour leader, upgrade to hotels of your choice, enjoy plenty of local experiences and experience the real Central America on a private journey with us. If you like the look of one of our group tours to Costa RIca but don't fancy travelling as part of a group, we can arrange it on a private basis for you too.
"
Hi Katrina, I wanted to say thank you for your professional and prompt assistance, greatly appreciated!! Tour was Top Shelf. So good in fact, my wife stayed on for a further 3 weeks. Thanks again, we won't hesitate to return.... "
The Inside Track
Our Latest Updates from across the globe
Video of the Week
Magical Mexico
June 26, 2015 • OTG Team
With archaeological ruins aplenty, pretty colonial towns, stunning landscapes, tropical beaches and ...
Read Full Story
Video of the Week
Life on Roatan Island
November 14, 2014 • OTG Team
Just offshore of northern Honduras is the island paradise of Roatan, the largest of the beautiful in...
Read Full Story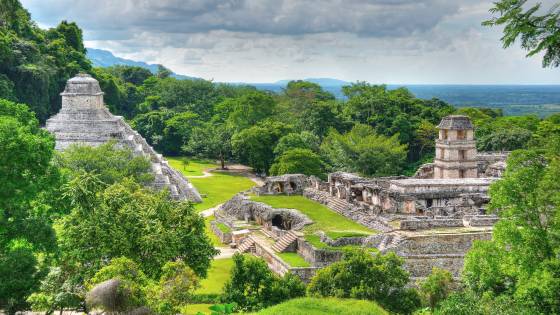 Photo Showcase
Top 10 things to do in Central America
May 28, 2014 • OTG Team
If you want to take an exciting and adventurous journey through Mexico and Central America but are ...
Read Full Story