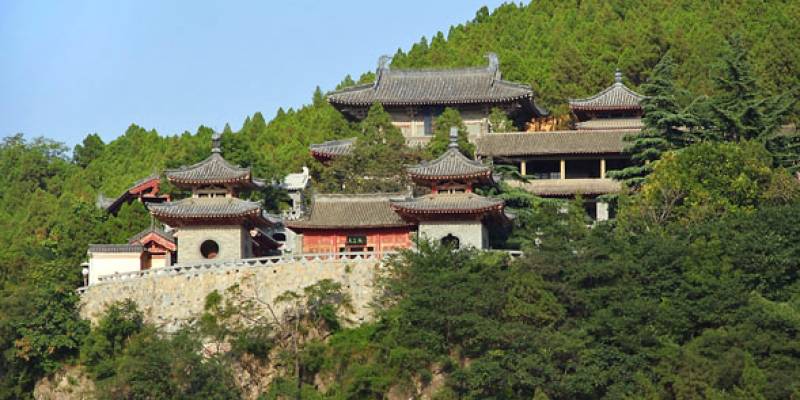 Tailormade Holidays and Tours To Central China
Luoyang
Luoyang Tailormade Holidays
The ancient city of Luoyang was the capital of thirteen dynasties, starting from the Xia dynasty all the way to the Northern Song dynasty in the 10th century. It was once the centre of the Chinese universe and home to over 1,300 Buddhist temples. The city has a rich history with cultural relics throughout the area and nearly 400,000 artefacts kept in museums.
Today Luoyang resembles many other modern towns in China but the Old Town retains a maze of narrow, winding streets with old courtyard houses lined with traditional rooftops.
The rare ruins of the capitals from the Xia, Shang, Zhou, Han, Wei, Sui and Tang dynasties are named "Assembly of Five Capitals " but perhaps one of the most popular sites is the White Horse Temple, or Baima Temple, the first officially sanctioned Buddhist temple in China and one of the oldest in the world. For an insight into ancient Luoyang, head to the absorbing Fluoyang Museum and its collection of Tang dynasty relics.
Tourists primarily visit Luoyang for the nearby Longmen Caves, one of China's few surviving masterpieces of Buddhist rock carving. This invaluable UNESCO listed site began in AD 494 and more than 100,000 images and statues of Buddha appeared over the next 200 years.
April is a particularly great time to visit when the peony comes into full bloom and the annual Luoyang Peony Festival takes place. Celebrating the long history of peonies in Luoyang, the city is full of colour and fragrance during this time.
To get you started with planning your holiday to Luoyang, we have showcased below some popular itineraries requested by our clients which we hope will inspire your visit to China
Tailormade Holidays to Luoyang
On the Go are expert at planning holidays in China — tailored to suit your individual requirements. Please have a look at some of the tailormade itineraries below that we have created for our clients which include Luoyang.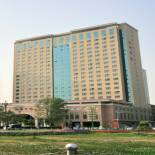 Luoyang Companionship Hotel, Luoyang
Luoyang Companionship is a smart hotel with spacious rooms and excellent facilities including three restaurants and a beauty centre. Guestrooms are tastefully designed with comfortable beds.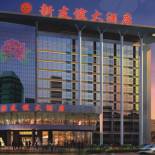 New Friendship Hotel, Luoyang
The New Friendship is a modern hotel with a beautiful garden of bridges, brooks and peonies. The practical rooms are cosy and comfortable with modern amenities including internet access. The hotel also boasts a sauna and spa. Peony Hotel, Luoyang
The Peony Hotel is an impressive, modern sky-scraper with stylishly decorated rooms. The functional rooms are well facilitated with modern amenities and the hotel also has a restaurant and business centre. Peony Plaza, Luoyang
The Peony Plaza Hotel enjoys a prime location in Luoyang making it easily accessible from all parts of the city. The rooms are elegantly decorated and tastefully furnished. The hotel also boasts a sauna and massage centre as well as a rotating restaurant for excellent views of the city.
For all our tours and tailor-made holidays we provide you with a clear categorisation of all hotels we use. The REGIONAL CATEGORY indicates the local rating of each hotel in each respective country. We have also rated each hotel using OUR CATEGORY, which will be in line with generally accepted western hotel grading standards.
Simple
Basic hotels and simple accommodation is a no frills option with an adventurous authentic feel.
Standard
Standard accommodation equates to a Western 3-star standard, always featuring en-suite rooms and usually a restaurant.
Superior
Superior accommodation equates to a Western 4-star standard, featuring en-suite rooms and usually a restaurant and often a swimming pool and/or a fitness centre.
Deluxe
Deluxe accommodation equates to a Western 5-star standard, usually featuring spacious, en-suite rooms, a restaurant, swimming pool and fitness centre and an array of amenities, excellent service and customer care.
Lavish
Lavish accommodation equates to a Western 5-star plus standard - the creme de la creme. Featuring spacious, en-suite rooms, a restaurant, swimming pool and fitness centre and an array of amenities, this accommodation is a cut above the rest. Sheer opulence!
Inspired?
Our team is standing by to help build your perfect The Far East itinerary
Create Your Holiday