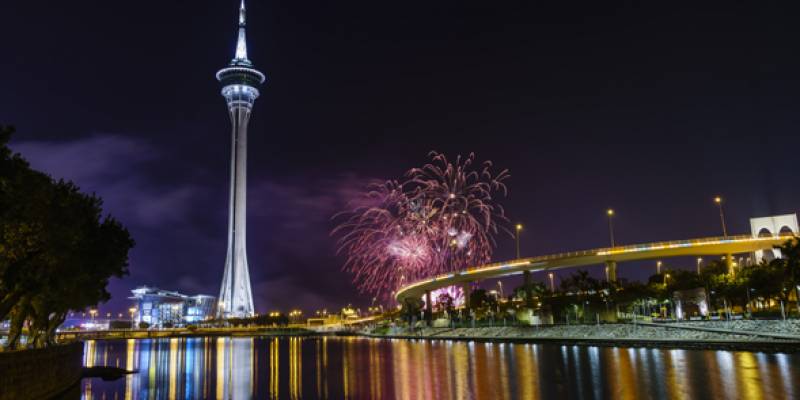 About Macau
Situated on the western side of the Pearl River Delta across from Hong Kong, the Special Administrative Region of Macau is best known as Asia's largest destination for gambling taking in even more revenue than Las Vegas. Until 1999 Macau was an overseas territory of Portugal making it the first and last European colony in Asia. Today Macau is a city with two faces with a uniquely Mediterranean style on the China coast. Colonial fortresses, churches and distinctly Portuguese food contrasts with the glitz and glam of Vegas-style mega hotels and casinos.
There's much more to Macau than gambling and the Portuguese influence is everywhere, from the cobbled back streets and Art Deco buildings to the restful parks and gardens. In 2005 UNESCO named 30 buildings and squares collectively as the Historic Centre of Macau World Heritage Site, providing a unique testimony to the fusion of East and West.
Macau is divided into four regions: Macau peninsula, the centre of most tourist activity; Taipa, a major residential area; Cotai, home to the largest casino in the world; and Coloane, an island of mountainous terrain with hiking trails and a couple of beaches. Most of Macau's sights are found on the main peninsula and include the ruins of the Church of St Paul, the most treasured icon in Macau. Other notable attractions include the Guia Fort with interesting frescoes on the walls of a little church, the excellent Macau Museum and the unusual Taipa House Museum formed by five beautiful lime-green villas.
Macau Tailor made suggestions
Here are some of the recent tailor made itineraries we have created for our clients which include a visit to Macau.