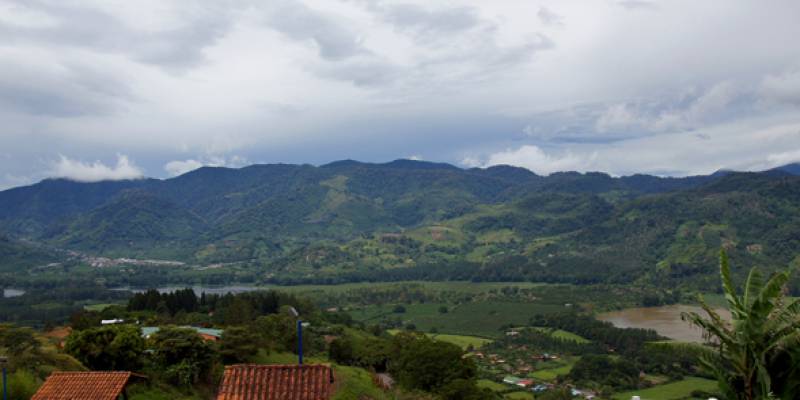 About Orosi
The pretty village of Orosi is located within the verdant Valle Orosi, a peaceful retreat only an hour's drive from the hustle and bustle of San Jose. Surrounded by forested hills and attractive coffee plantations, Orosi can feel like it's at the heart of the Garden of Eden and its countryside charms and laid-back atmosphere encourage visitors to stay longer than originally anticipated. It's also home to the country's oldest operating church, the single-towered Iglesia San Jose de Orosi, with a red-tiled roof and religious art museum next door. The village also boasts two natural hot springs and visitors can relax amongst forest-clad hills at the Balneario de Aguas Termales at the southern end of the village.
The countryside surrounding Orosi is ripe for discovery and there are numerous ways of exploring the region including bike rides, motorbike tours and horse riding. Those looking for rainforest hiking will find plenty to keep them entertained in the pristine Parque Nacional Tapanti-Macizo Cerro de la Muerte, 12km south of Orosi. Home to a range of habitats and rich in wildlife, the park is one of the country's least-visited so you're likely to have hiking trails all to yourself.
Winding its way through the steep sided valley, the Reventazón River collects into a beautiful lake formed by the Cachí Dam and the journey from Orosi to Lago Cachí makes an excellent half-day trip with some of the most stunning scenery in the valley on display. It's also possible to combine such a trip with a visit to the evocative ruins of the Iglesia de Nuestra Senora de la Limpia Concepcion, a church that was abandoned in 1833.
Orosi Tailor made suggestions
Here are some of the recent tailor made itineraries we have created for our clients which include a visit to Orosi.