Croatia Sailing Holidays
With a glamorous coastline of stunning islands, ancient walled ports and pristine interior wildernesses offering a range of sights and activities, Croatia has much to charm any traveller. Set sail on the Adriatic Sea from Split, Dubrovnik or Opatija stopping off at Croatia's most beguiling islands on a relaxing week long sailing holiday.
If you prefer to travel by land rather than sea, we also offer a choice of fully guided or semi-independent group tours in Croatia. Departing from Zagreb or Dubrovnik, our Croatia tours offer a variety of mainland and island sights as well as the highlights of neighbouring Bosnia and Slovenia.
Croatia
with On the Go Tours
Both Sailing and Touring options
Local tour guides
Lots of authentic experiences
3 different styles of boats
Balanced mix of sailing and island hopping
Boats crewed by qualified Croatian captain and his team, plus a cook
Sun, Sand, Sail and Seafood!
Get that true local flavour in Croatia
On our sailing holidays your boat will dock in a different town each day, so you can enjoy free time to wander through age old streets where people still live as they have done for many years. Seek out local eateries, many of which serve up fabulous fresh seafood, visit a local farm and sample delicacies at a village feast in Kuna, go wine tasting on the island of Korcula and soak up the sun and sea on Croatia's beautiful coast.
Styles of travel in Croatia
Our Croatia tours offer a semi independent style of travel with the comfort of a hotel at the end of each day. Our Croatia Island Hop & Stop itinerary offers free time to independently explore cities and islands, while guided sightseeing is included on our Captivating Croatia tour. If you wish to spend more time in Split, Dubrovnik or Zagreb before or after the tour we can arrange this too.
On our sailing trips, life on board is a relatively casual affair. Each cruise itinerary features a mix of sailing, swim breaks and plenty of free time to relax on deck and soak up the sunshine. Arriving into a different port each afternoon or evening, the boat docks for the night and you'll be able to go off and independently explore the sights, shop, dine or party with other group members.
Croatia tour reviews
Scoring an average customer rating of 4.5 out of 5 based on 8 recent reviews — See All Croatia Reviews
When I travelled to Croatia I felt
connected to the past.
"The photo was taken at Dioclesian's Palace in Split whilst listening to live music and enjoying a drink outside on the steps of the square on a is not..."
by Deb Wilson
Posted on 03 Aug 2015
Read More >
"
Hi OTG, Just a quick note to say how much I enjoyed my recent trip to Croatia. I took the Dalmatian Discovery and enjoyed every minute. I particularly enjoyed Krka Waterfalls, Zadar and swimming on the reef. I was really impressed with the boat and the cabins and as I do on most boats - I slept like a baby. Thanks again On The Go! Dave"
The Inside Track
Our Latest Updates from across the globe News Tips and Trivia
Croatia by land
February 2, 2015 • OTG Team
Last week we asked the question – should you explore Croatia by land or sea? Now that had a a...
Read Full Story News Tips and Trivia
Croatia by sea
January 26, 2015 • OTG Team
In just a few months temperatures in Croatia will start warming up as it prepares for the hot summer...
Read Full Story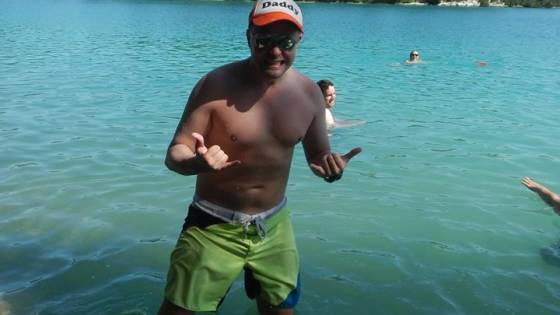 Photo Showcase
Sailing Split
July 30, 2014 • OTG Team
In May Miles Walker travelled to Croatia and enjoyed a week of island hopping on board a classic on ...
Read Full Story