Dreaming
of Dubai
Dubai Stopover - 4 days
Marvel at gleaming skyscrapers on a half day city tour, go on a desert safari and dine under the stars with traditional Arabic entertainment on this 4 day stopover in Dubai.
VIEW STOPOVER
Stopovers in Dubai
If you are passing through Dubai en route to another one of our destinations take the opportunity to explore this fascinating city with our 4-day stopover tour. Looking beyond Dubai's gleaming facade you can find historic buildings, colourful spice souks, and traditional dhows scattered on The Creek. Intrepid travellers who venture outside the city limits can explore rolling golden dunes by 4x4 and enjoy dinner under the stars at an authentic Bedouin Camp.
Half day city tour
4 wheel driving over golden dunes
An exhilarating desert safari
BBQ dinner under the stars
Dubai Stopover
4 days | FROM USD $639 | STARTS/ENDS: Dubai
Explore the sights of Dubai on a half day city tour and take an exhilarating desert safari, 4 wheel driving over golden dunes, before tucking into a delicious barbecue dinner under the stars at a Bedouin camp.
Countries Visited:
Sweet Slumber in Dubai
The glitz and glamour of Dubai translates into its hotels and we offer a choice of properties to ensure a sumptuous night's sleep on your stopover tour. Whether you are looking for contemporary comfort on an affordable budget, want to live the high life in one of the most glamorous cities on earth, or fancy basking in the sun while overlooking the Arabian Gulf, you are bound to find respite at one of our centrally-located hotels.
The Inside Track
Our Latest Updates from across the globe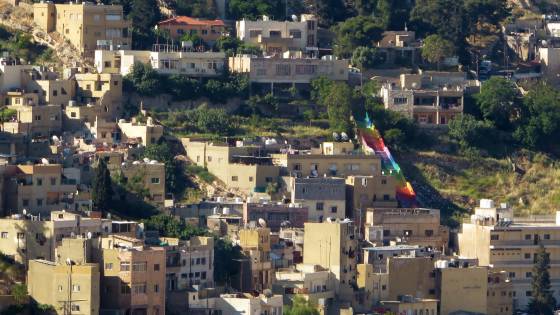 Photo Showcase
Extra time in Jordan
June 10, 2015 • Guest Bloggers
While the bustling capital of Amman, vast red desert landscape of Wadi Rum and the once lost city a...
Read Full Story News Tips and Trivia
Different views of Petra
May 25, 2015 • OTG Team
If I ask you to picture the country of Jordan, I can almost guarantee that one particular image to ...
Read Full Story Extra Time in...
Citadels, souks & museums in Amman
January 5, 2015 • OTG Team
If you've got an afternoon or evening to spare in Amman at the start or end of your tour, why to...
Read Full Story