Egypt Day Tours
If you are travelling to Egypt for business or pleasure and have a day or two to spare, join us for a day tour of some of the country's most famous sights. Picked up from the doorstep of your hotel and guided by a qualified English-speaking tour guide you'll explore city sites and beyond, from the world-famous pyramids and monumental Sphinx in Giza, to the awe-inspiring temples of Abu Simbel. Plus don't forget the delightful Mediterranean city of Alexandria and the historic battle site of El Alamein.
Picked up from the doorstep of your hotel
Local tour guides
Excellent value
See the real Egypt
Discover some of the most iconic sites
The Inside Track
Our Latest Updates from across the globe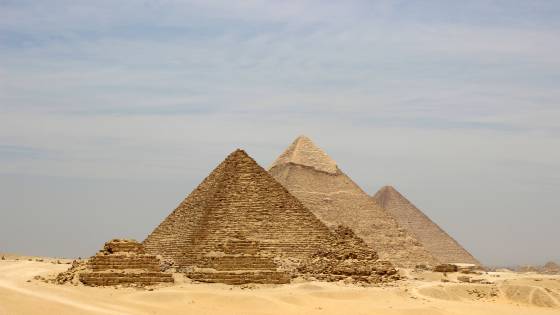 Photo Showcase
A first timer's guide to Egypt
June 24, 2015 • OTG Team
In May our own Kate Filer travelled to Egypt on our 14 day King Ramses tour, the perfect trip for a...
Read Full Story News Tips and Trivia
Back to the Land of the Pharaohs
February 23, 2015 • OTG Team
There could be something in the water or maybe it's just a renewed sense of adventure, but one ...
Read Full Story
Video of the Week
In search of King Tutankhamen
August 15, 2014 • OTG Team
This week we've got one of our own videos to share with you. Having recently returned from 9 ...
Read Full Story