Egypt Family Tours
Egypt is an exciting holiday destination for young and old! While our three family holidays cater for parents with youngsters from 5 - 17yrs, our two 'with teens' tours are perfect for parents travelling with teenagers, 12 - 17yrs. Our family-friendly tours below include a range of cultural, historical and active experiences to captivate children and teens alike; whether it's riding a camel at the Pyramids, exploring the myriad of tombs at the Valley of the Kings or sailing onboard a felucca in Aswan.
4-5 star hotels with pools
Lots of interesting and educational activities
Tours for young adults and children aged 5 to 17
Expert advice from our well-travelled team
Arrival day with no activities so you can settle in
Plenty of beach time and free time to explore
Complimentary airport transfers, any day, any time
See the real Egypt
The best of culture and beach in Egypt
Hotels on our family tours to Egypt have been specifically chosen for their family friendly facilities. All the hotels have a swimming pool, ensuring kids and teens are kept entertained during free time and allowing parents and guardians time to relax too. Our Egypt family holidays include an arrival day with no scheduled activities, so you all get a bit more time to settle in. All excursions on our family and teen tours in Egypt have been carefully planned and there's plenty of free time on tour to take it easy or head off and do your own thing. For a relaxing end to your holiday in Egypt, our Pharaoh's & Beaches and Egypt Unplugged with Teens tours include a 3-night beach stay on the Red Sea at Hurghada - so you'll have plenty of seaside fun with some great snorkelling around the fabulous reefs too.
The Inside Track
Our Latest Updates from across the globe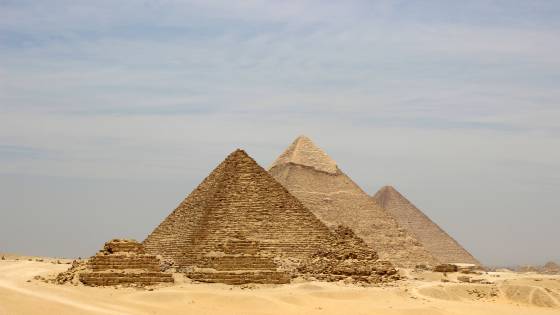 Photo Showcase
A first timer's guide to Egypt
June 24, 2015 • OTG Team
In May our own Kate Filer travelled to Egypt on our 14 day King Ramses tour, the perfect trip for a...
Read Full Story News Tips and Trivia
Back to the Land of the Pharaohs
February 23, 2015 • OTG Team
There could be something in the water or maybe it's just a renewed sense of adventure, but one ...
Read Full Story
Video of the Week
In search of King Tutankhamen
August 15, 2014 • OTG Team
This week we've got one of our own videos to share with you. Having recently returned from 9 ...
Read Full Story