Egypt Private Tours
If you prefer not to travel as part of a group, experience the land of the Pharaohs on your own private tour. Enjoy an Egypt holiday tailored exclusively to the needs of yourself and your family or friends. With private transportation included, a choice of high quality hotels and experienced local Egyptologist guides who'll bring each ancient site to life, plus local teams at each port of call to offer further assistance should you require it, you'll get a true flavour of Egypt travelling with us. And if one of our group tour itineraries fits the bill, this can be arranged on a private basis, too.
Local tour guides
Lots of authentic experiences
See the real Egypt
Upgrade hotels as required
Our group tours can be done on a private basis too
Top sites and hidden gems
Travel at your own pace
Free time to explore on your own
Tours depart on any day
Expert advice from our well-travelled team
See the highlights of Egypt on your own private adventure
Most itineraries begin in the capital of Cairo, where you visit the iconic Pyramids of Giza and the superb Egyptian Museum. Luxor, the site of ancient Thebes and practically a museum itself, contains an extraordinary number of monument. Further south, Aswan has a distinct African character and its fair share of archaeological treasures as is the gateway to the Temple of King Ramses II - Abu Simbel. Getting off the beaten track, head to Siwa Oasis with its sea of verdant date palms, towering sand dunes and roman ruins ready to explore. And for a perfect end to your holiday, head to the Red Sea for a bit of R&R.
The Inside Track
Our Latest Updates from across the globe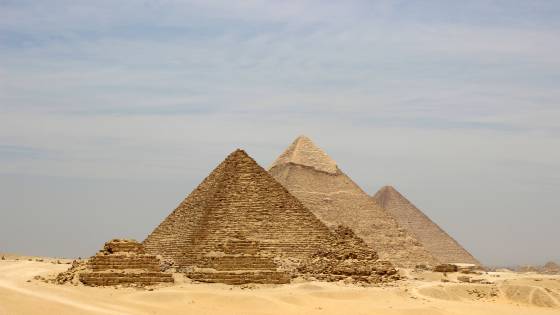 Photo Showcase
A first timer's guide to Egypt
June 24, 2015 • OTG Team
In May our own Kate Filer travelled to Egypt on our 14 day King Ramses tour, the perfect trip for a...
Read Full Story News Tips and Trivia
Back to the Land of the Pharaohs
February 23, 2015 • OTG Team
There could be something in the water or maybe it's just a renewed sense of adventure, but one ...
Read Full Story
Video of the Week
In search of King Tutankhamen
August 15, 2014 • OTG Team
This week we've got one of our own videos to share with you. Having recently returned from 9 ...
Read Full Story