Egypt Group Tours
Discover the spellbinding sights and rich culture of Egypt on our range of Egypt tours. Ideal for a cultural visit to Egypt, all our Egypt tours are escorted by experienced Egyptian tour guides who have a degree in Egyptology. With carefully planned itineraries, weekly guaranteed tour departures, amazing sights and comfortable 4 and 5 star hotels – we've got Egypt well and truly covered. And if you would like to combine a tour to Egypt with Jordan, Israel or Turkey, we have a selection of tours that offer just that.
Egyptologist local guides
4-5 star hotels
No single supplements
Free time to explore on your own
Top sites and hidden gems
Lots of authentic experiences
Guaranteed departures
Complimentary airport transfers
Combine Egypt with Jordan, Israel or Turkey
Average group size of 15-20
Travelling on a Group Tour to Egypt
Our carefully planned itineraries include all of Egypt's highlights and some hidden gems - giving you a true local flavour of the country. You'll stay at lovely 4 and 5 star hotels, all with swimming pools, so you can have a bit of relaxing downtime after each day's touring. We believe our tour guides in Egypt are amongst the best in the business - they will make your holiday in Egypt as seamless as possible, ensuring smooth hotel check-in, organising day to day activities and giving you tips on where to shop or eat at each port of call.
Combine a tour to Egypt with Jordan, Israel or Turkey
Israel and Jordan are right next door to Egypt, so if you are travelling to Egypt, consider one of our tours that also visit Jordan and Israel. Egypt with Turkey is also another popular holiday combination.
The Inside Track
Our Latest Updates from across the globe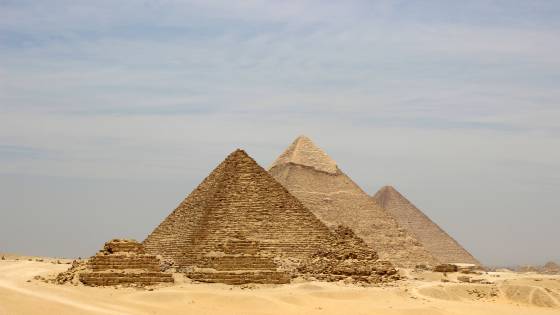 Photo Showcase
A first timer's guide to Egypt
June 24, 2015 • OTG Team
In May our own Kate Filer travelled to Egypt on our 14 day King Ramses tour, the perfect trip for a...
Read Full Story News Tips and Trivia
Back to the Land of the Pharaohs
February 23, 2015 • OTG Team
There could be something in the water or maybe it's just a renewed sense of adventure, but one ...
Read Full Story
Video of the Week
In search of King Tutankhamen
August 15, 2014 • OTG Team
This week we've got one of our own videos to share with you. Having recently returned from 9 ...
Read Full Story