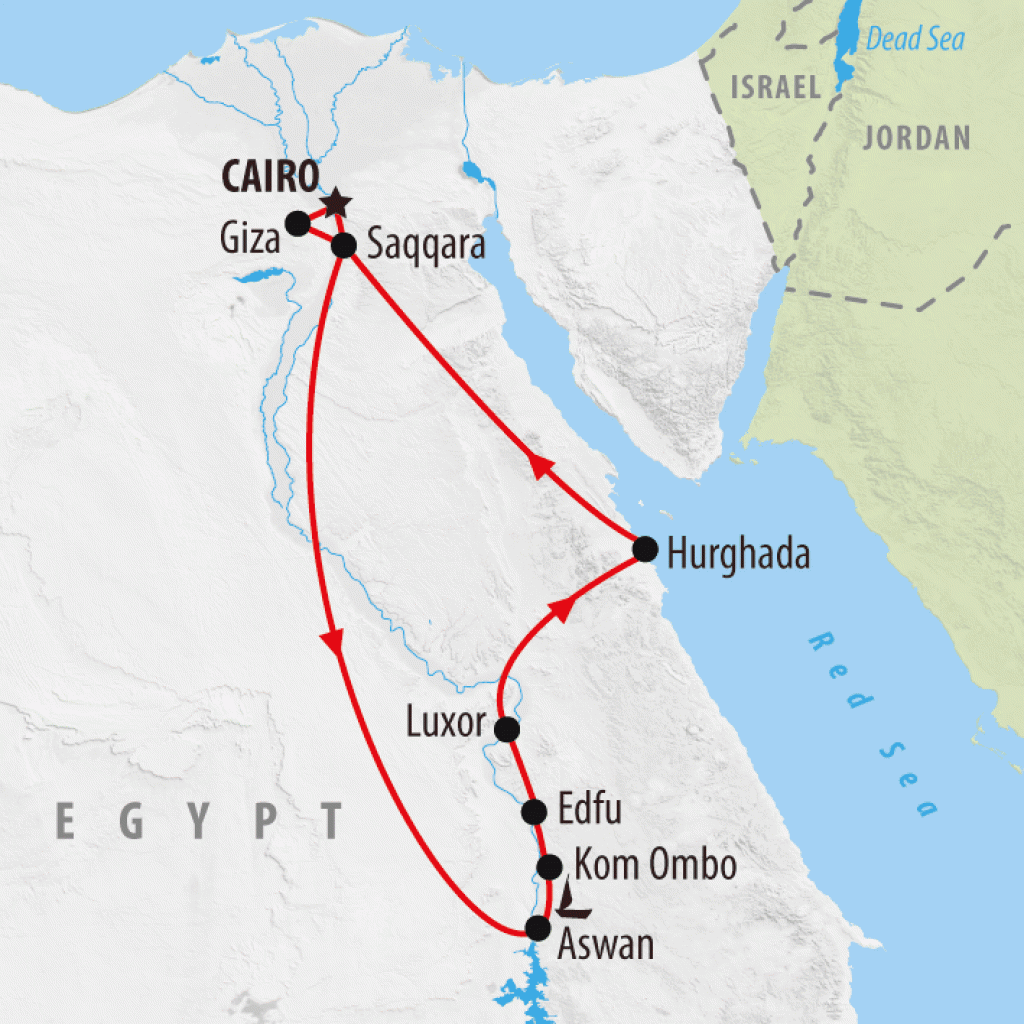 Escape to sunny Egypt this festive season - explore pyramids and temples, sail down the Nile, discover the Valley of the Kings, plus spend 4 day relaxing at a Red Sea retreat. Choose between Xmas day at the pyramids or on the Nile and ring in the New Year by the Red Sea in Hurghada!
Start the day with a visit to Al Jizah, the famous Giza Plateau to see the iconic pyramids and the iconic Sphinx. Next explore the sand-strewn tombs and temples of the ancient necropolis of Saqqara, home to the Zhoser's step pyramid. Tonight we board the overnight sleeper train to Aswan.
Overnight: Sleeper Train | Breakfast
After arrival and check-in in Aswan we head off to the grand High Dam - an impressive feat of engineering which resulted in the creation of Lake Nasser. Next we enjoy a boat trip to Agilika Island where we visit the Temples of Philae, dedicated to the goddess Isis. Spend the remainder of the evening at your own leisure; shop in the colourful souqs or simply kick back and relax.
Overnight: Aswan | Breakfast
Aswan - Nile felucca cruise. Early birds can go on an optional excursion by road to the majestic Temple of Abu Simbel. In the afternoon we board a felucca for a 2-night journey downstream the River Nile, stopping at villages and islands along the way.

If sailing by felucca is not your style, navigate the River Nile on board a 5 star Nile Cruiser with private cabin and ensuite bathroom. See our Nile Cruise Upgrade for more info.
Overnight: Felucca Cruise | Breakfast x 2, Lunch x 2, Dinner x 2
Kom Ombo - Edfu - Luxor. Disembarking in Daraw, a short drive takes us to Kom Ombo where we visit the temple before travelling to the Temple of Horus at Edfu, a huge complex that began construction in 237 BC. We then continue to Luxor. Home of the legendary Valley of the Kings and Temple of Karnak, 4000 year-old Luxor is ancient Egypt at its best. Enjoy some rest and relaxation. Tonight, an optional visit to the Temple of Luxor is available alternatively, enjoy the facilities of our hotel.
Overnight: Luxor | Breakfast
Valley of the Kings
Take flight over ancient Luxor with an optional hot air balloon ride early this morning before exploring the West Bank of the Nile and the legendary Valley of the Kings. Marvel at Colossi of Memnon, the massive stone remains of the temple of Amenophis III, and explore the Temple of Queen Hatshepsut and surrounding tombs.

After lunch we visit the Temple of Karnak, a spectacular religious complex built on a gigantic scale, where you get lost wandering around the stone papyrus columns. The rest of the evening is at leisure.
Overnight: Luxor | Breakfast
Luxor - Hurghada. Departing Luxor we head east to Hurghada part of the beautiful Red Sea Riviera for 4 days on the beach!
Overnight: Hurghada | Breakfast
The next 3 days are free to explore Hurghada or simply relax. On day 9 there's an optional day trip to Girtan Island for swimming and snorkelling, which can be booked locally.

Hurghada is one of the Red Sea's most popular resorts and it is easy to see why. Hotels and expanded infrastructure provide holidaymakers with excellent aquatic facilities for sail boarding, yachting, deep-sea fishing, SCUBA diving and snorkeling. Hurghada's central location provides a gateway to prime offshore reefs, which are some of the finest in the world. Hurghada also has plenty of restaurants and late night bars for evening entertainment. Just outside Hurghada is an ancient Roman quarry called Mons Porphyritis and Port Safarga – a famously windy place which is ideal for windsurfing.
Overnight: Hurghada | Breakfast x 3
Hurghada - Cairo. After a leisurely breakfast we depart Hurghada and head back to Cairo. The evening is at leisure so why not go out and visit the Khan el-Khalili bazaar - a hive of activity at night. This is a great place to pick up a few bargains or just sip apple tea and people watch.
Overnight: Cairo
After breakfast we take a guided tour of the enlightening Egyptian Museum, where you can see the famed solid gold death mask of King Tutankhamen, and opt to visit the Royal Mummy room. The rest of the day is free to relax or explore.
Overnight: Cairo | Breakfast
After breakfast, hotel check-out and onward transfer to the airport.
Breakfast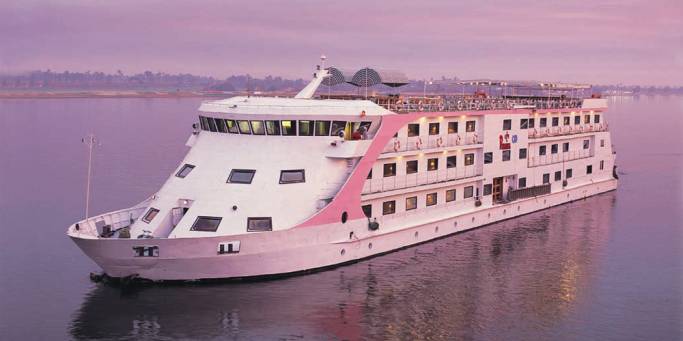 5 star Nile cruise for Xmas or New Year
If you'd like to upgrade from the included Nile felucca cruise from Aswan to Luxor, cruise the Nile in style for 3 nights with our 5 star Nile Cruise upgrade.

Cruiser's are similar to 5 star hotels with their own bar, lounges and restaurant. Your well–appointed, outward facing cabin offers air-conditioning, a private bathroom and views of the Nile as we sail. The boat deck offers plenty of space for relaxation and a swimming pool. All meals are included, buffet style.

Prices shown are per person travelling. 'Twin/Double' prices per person apply when there are 2 people travelling, sharing a room. The 'Single supplement' applies for single travellers who require their own room and needs to be added to the 'Twin/Double' price. If you are happy to be paired up with another single traveller of the same sex on your tour, this can be arranged, thus avoiding the single person supplement.
2015
Price/Person
Single Supp.
Supplementary Prices
Pre Tour Accommodation - Cairo
USD $70
USD $20
Post Tour Accommodation - Cairo
USD $70
USD $20
The hotels listed below are ones which we frequently use on this tour. We reserve the right to substitute these hotels to ones of a similar standard when necessary.
For all our tours and tailor-made holidays we provide you with a clear categorisation of all hotels we use. The REGIONAL CATEGORY indicates the local rating of each hotel in each respective country. We have also rated each hotel using OUR CATEGORY, which will be in line with generally accepted western hotel grading standards.
Simple
Basic hotels and simple accommodation is a no frills option with an adventurous authentic feel.
Standard
Standard accommodation equates to a Western 3-star standard, always featuring en-suite rooms and usually a restaurant.
Superior
Superior accommodation equates to a Western 4-star standard, featuring en-suite rooms and usually a restaurant and often a swimming pool and/or a fitness centre.
Deluxe
Deluxe accommodation equates to a Western 5-star standard, usually featuring spacious, en-suite rooms, a restaurant, swimming pool and fitness centre and an array of amenities, excellent service and customer care.
Lavish
Lavish accommodation equates to a Western 5-star plus standard - the creme de la creme. Featuring spacious, en-suite rooms, a restaurant, swimming pool and fitness centre and an array of amenities, this accommodation is a cut above the rest. Sheer opulence!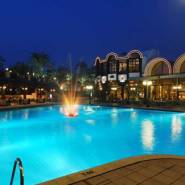 Oasis Hotel, Cairo
Just a stone's throw from the Pyramids, the Oasis Hotel is a classic Egyptian hotel with beautiful expansive gardens. Rooms are very spacious with comfortable beds and fantastic en suite facilities. Wi-Fi is available and the buffet breakfast offers a good spread. In the evening the outdoor pool and fountains are lit up making the restaurant and bar the perfect place to spend an evening sipping on a cold glass of beer. Well located in Giza on the Cairo-Alexandria Road. The pyramids and Sphinx are all close by.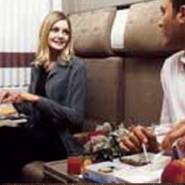 Sleeper Train, Cairo
When taking the train in Egypt, the most comfortable way to go is in a sleeper carriage. Cabins are equipped with 2 beds (one above the other), a sink, electric points and air conditioning. Each carriage has toilets at each end and there is a club car as well. In the early evening an attendant will come round and make up your beds for you. Cabins also come with interconnecting doors so perfect for families and groups of 4.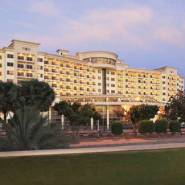 Helnan Aswan, Aswan
Set in manicured gardens, the Helnan Aswan is an elegant hotel with impressive views of the Nile. Guest rooms are spacious with modern interiors and located next to the beautiful pool. Wi-fi is available in the lobby and by the pool. There is also two restaurants and bars, a bowling alley, a swimming pool and a cinema. Why not relax by the pool before exploring the rest of Aswan. The hotel has an excellent location on the Corniche in the heart of Aswan, just a few minutes from the Nile.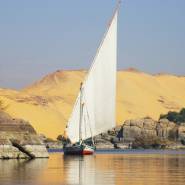 Felucca Cruise, Felucca Cruise
Feluccas are simple, traditional Egyptian sailboats that have plied the Nile since ancient times. Feluccas carry between 8 - 12 passengers comfortably. The boat's deck is draped with soft colourful cushions that serve as your lounging area during the day and as your sleeping area at night. A support boat travels alongside your felucca and is on hand if you need to use the toilet or wash. It is also where your meals are prepared and eaten. You'll need to bring a sleeping bag/sheet and a towel with you. The crew, as well as being experienced sailors, are responsible for the preparation of the included meals, though they welcome helpers!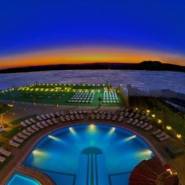 Sonesta St. George Hotel, Luxor
A grand and classical hotel, the Sonesta is luxurious, ensuring you a comfortable stay. The hotel has a sweeping terrace with fantastic views of the Nile, a grand entrance of polished marble and handsomely appointed furnishings with exquisite detail and a beautiful health spa.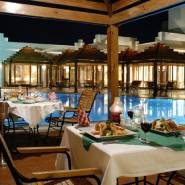 Grand Plaza Hotel, Hurghada
Sat on a golden beach in Hurghada, the Grand Plaza Hotel offers an unforgettable experience. Guest rooms are bright and well furnished with soft Egyptian cotton linen. 2 outdoor pools are on offer to refresh and relax by and there is also giant chess - perfect for families! Being on the beach there is a whole host of watersports on offer - a great way to enjoy the Red Sea Riviera! The Grand Plaza Hotel is only five minutes from Hurghada International Airport.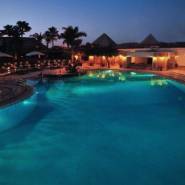 Mercure Cairo Le Sphinx, Cairo
In a great location for the Pyramids, the Mercure Cairo Le Sphinx is a contemporary hotel with excellent amenities. Guest rooms are well furnished with modern interiors and en suite facilities. Wi-fi is available in the lobby and there is a beautiful outdoor pool perfect for relaxing by. Why not head to the restaurant on the roof for a delicious meal and impressive views of the Pyramids. Perfectly located across from the Pyramids and also close to Cairo University and the Hanging Church.
Trip Highlights
Cairo - Pyramids and Sphinx at Giza Plateau, Necropolis of Saqqara, Egyptian Museum
Aswan - High Dam, Philae Temple, River Nile
Nile felucca cruising - islands en route
Kom Ombo - Temple of Kom Ombo
Edfu - Temple of Horus
Luxor - Temple of Karnak
Valley of the Kings, Colossi of Memnon, Temple of Queen Hatshepsut
Hurghada - Red Sea coast - swim, relax, opt to snorkel or scuba dive in the clear coastal waters
Cairo - Pyramids and Sphinx at Giza Plateau, Necropolis of Saqqara, Egyptian Museum
Aswan - High Dam, Philae Temple, River Nile
Nile felucca cruising - islands en route
Kom Ombo - Temple of Kom Ombo
Edfu - Temple of Horus
Luxor - Temple of Karnak
Valley of the Kings, Colossi of Memnon, Temple of Queen Hatshepsut
Hurghada - Red Sea coast - swim, relax, opt to snorkel or scuba dive in the clear coastal waters
Included
Breakfast daily
11 nights 4 - 5 star hotels, 2 nights aboard felucca (open deck)
1 overnight train: Cairo - Aswan (1st class sleeper cabin)
Touring of Cairo, Giza, Saqqara, Aswan, Edfu & Luxor
All relevant transfer and transportation in private modern air-conditioned vehicles
All meals aboard felucca cruise
4 days Hurghada - Red Sea stay - swim, sun and sand
Airport arrival and departure transfer, day 1 and day 14
Escorted by an Egyptian tour guide degree qualified in Egyptology
Not Included
Tip for your tour guide. We recommend you allow $3 - 5 USD per day, per traveller. Tip for your Felucca Crew/ Nile Cruise staff, we recommend you allow $10 USD. Tipping your guide and crew is an entirely personal gesture
Entrance Fees: $105-115 USD
International flights and visa
Tipping Kitty: $45-55 USD

Tipping is not a natural part of many Western cultures and many of us feel uncomfortable, or unsure, about when, or how much, to tip. However, in Egypt, tipping makes up a significant part of many people's wages so it's important that we get it right. For this reason we've developed a very simple system to take all the hassle out of tipping. With our 'tipping made easy' policy, a nominal pre-determined amount is collected from all group tour participants to cover tips en route. This then saves you the hassle of when and how much to tip bellhops, luggage handlers, local guides and other support staff through the tour. Our 'tipping made easy' doesn't include a tip to your group tour leader. Naturally, though, the amount is up to you as tipping is an entirely personal gesture.
"
Hi Sarah,
Just thought I would pop you a quick email to let you know how amazing the tour was – all aspects of it were even better than I imagined and I have pretty high expectations from what I have heard and know about On the Go!
First of all I would like you to pass on how beyond amazing Haytham was! He is by far the best tour guide myself and my family have ever had on all levels. He went above and beyond for all of us everyday to make sure we had an awesome time, got the best deals and the most out of our time in Egypt. His knowledge and experience in the Egyptian tourism industry and its history was mind blowing!
I would also like you to pass on how amazing Aamer was when we were on our Nile cruise – again nothing was to much for him, he made sure we all had a great time and that we were looked after. Aamer was an amazing guide around the temples we visited whilst on the cruise as well.
Everything from being collected inside the airport, the transfers and transportation, the itinerary, the spectacular 5* cruise, the add on's and spectacular sites visited, places we were taken to eat, the amazing tour guides was outstanding! We all had the best time and couldn't recommend On the Go highly enough.
We will all be doing On the Go tours again in other countries in the future!
Thanks so much for all your help with this as well :) "
Nicole, Adrian, Gareth and Rachel
"
Great guide. Mostly great tour. An extra day on the felluca would have been good and i donlt think quite so many early starts were needed."
Rosie Ryleigh
Tour
4





Guide





Country





"
Great guide. Mostly great tour. An extra day on the felluca would have been good and i donlt think quite so many early starts were needed."
Rosie Ryleigh
Tour
4





Guide





Country





"
When my sister and I decided to embark on the Festive King Ramses trip to Egypt to celebrate her 30th birthday, I didn't know what to expect, but I knew I would have a great experience, considering it was one of the top five places I had always dreamed of traveling to. It was also the first tour group I had been part of and I was excited and anxious to be in a different country over Christmas and the new year.
On the first day, our tour guide, Haytham briefed us on the plan for the next two weeks. He was very thoughtful to give us all Santa hats to wear to help with being away from home for the holidays. He also mentioned On The Go's policy that if there was anything he could do to make our stay more enjoyable, he would do it if it was possible. Throughout the entire trip, he more than lived up to this promise.
Over the next few days, we toured dozens of iconic pyramids and temples. At each site, Haytham did an exceptional job of telling us detailed stories and facts about the history behind everything. He has a true gift in the way he shares information to convey all of the glory and splendor that the pyramids and temples hold. Listening to his explanations, I felt in awe of the accomplishments of the ancient Egyptians and often found myself imagining/wishing I was there when all the structures were being built.
One of the highlights of the trip was sailing down the Nile on a Felucca over Christmas. I really appreciated that Haytham made an extra effort to order a Turkey for a delicious Christmas Eve feast and stay up to wish everyone aboard a Merry Christmas at midnight. Also, supplying wi-fi, arranging transport for extra activities, celebrating birthdays, and being available 24/7 to socialize or answer any questions we had was much appreciated and helped to make the trip special.
Overall, I had a great experience with On The Go Tours and the trip was better than anything I could've ever imagined. Thanks to Haytham and the organization of the tour, I never once felt unsafe or felt like I wanted more out of the trip. Haytham's passion and constant high energy really shined through and contributed to the trip of a lifetime. By the end of the trip, I was sad to go home wishing I could have spent more time in Egypt.
Upon returning home, I have been recommending On The Go Tours and traveling to Egypt to my friends and sharing my positive experience. I'm so thankful to have had the opportunity to go to Egypt and to have had such an awesome tour guide! I hope Egypt has a return to higher levels of tourism in the near future so more people can experience all the awe inspiring sites and rich culture that Egypt has to offer. And now if I can just get over this never ending jet-lag... "
"
Dear On the Go,
I on the 17th May 2013 had the great pleasure of taking part in your 14 day King Ramses tour of Egypt with Alam Otg as our tour guide. I personally want to thank Alam and all the other wonderful On The Go tours staff. From the moment we stepped off the plane in Cairo every need and want you could imagine was met, nothing was too much trouble and everything was done with a smile. Alam's passion, enthusiasm and love for his country made in my opinion not just me but our whole tour group fall in love with Egypt. I felt safe and welcomed by everyone we met. Again I would like to thank Alam and On the Go for a magical unforgettable experience. I will highly recommend On the Go to all my friends and family and I look forward to exploring more of what this great planet has to offer with On the Go.
Yours Truly
Leah Mayne "
Tour Details
Starts
Cairo
Ends
Cairo
Departs
18, 20, 23, 26 Dec 2015
Hotel Rating
4 - 5 star
Local Payment
None
Tour Guide
Yes, escorted by a tour guide
Meals
Breakfast: 15, Lunch: 2, Dinner: 2
"
Great guide. Mostly great tour. An extra day on the felluca would have been good and i donlt think quite so many early starts were needed."