Egypt XMAS and New Year Tours
Discover the delights of ancient Egypt this festive holiday season on one of our special Christmas and New Year group tours. Experience a journey across Arabian lands, packed with adventure, exotic sights & sounds and plenty of Christmas cheer. Our tours are designed so that Xmas Day and New Year's Eve are celebrated at some of Egypt's top locations. We have over 15 years of experience in running Christmas & New Year tours in Egypt and hotels and guides are booked a year in advance, assuring you of a high quality holiday in the sunshine.
Egyptologist local guides
Lots of authentic experiences
Complimentary airport transfers, any day, any time
Guaranteed departures
Free time to explore on your own
4-5 star hotels with pools
No single supplements
Average group size of 18 and maximum of 28
See the real Egypt
Top sites and hidden gems
XMAS and New Year tour dates: Plenty of choice
Imagine Christmas Day sailing the Nile by felucca, topping up your tan, snorkelling in the Red Sea, wandering through Petra or sleeping under the desert stars in Wadi Rum. We offer a choice, specially planned for you to spend Christmas and New Years Eve in the top spots of Egypt and Jordan.
The Inside Track
Our Latest Updates from across the globe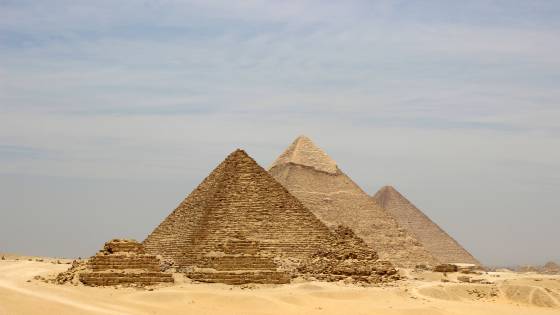 Photo Showcase
A first timer's guide to Egypt
June 24, 2015 • OTG Team
In May our own Kate Filer travelled to Egypt on our 14 day King Ramses tour, the perfect trip for a...
Read Full Story News Tips and Trivia
Back to the Land of the Pharaohs
February 23, 2015 • OTG Team
There could be something in the water or maybe it's just a renewed sense of adventure, but one ...
Read Full Story
Video of the Week
In search of King Tutankhamen
August 15, 2014 • OTG Team
This week we've got one of our own videos to share with you. Having recently returned from 9 ...
Read Full Story