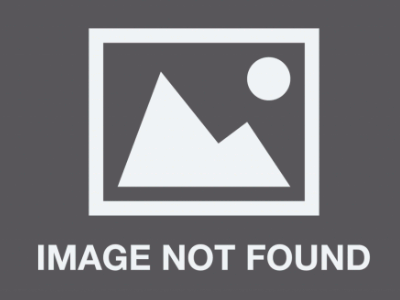 Pyramids, Valley of the Kings, Nile felucca sailing and relaxation in Hurghada on the Red Sea; combined with Jordan, home to the stunning Rose City of Petra (voted one of the New 7 Wonders of the World), the beautiful Wadi Rum desert and the buoyant Dead Sea.
Compare Tours
Compare Tours
Select up to 3 tours to compare prices, itineraries and complete tour options:
Welcome to Egypt! Arrive into Cairo and transfer to your hotel. The rest of the day is free to relax or explore.
Overnight: Cairo
Cairo
Cairo - Aswan. A big day out at the pyramids and sphinx at Giza, then a visit to the ancient tomb-strewn necropolis at Saqqara. Tonight we travel by overnight sleeper train to Aswan.
Overnight: Sleeper Train | Breakfast
Aswan. After arrival into Aswan and hotel check-in we head off to the grand High Dam - an impressive feat of engineering which resulted in the creation of Lake Nasser. Then we take a boat trip to Agilika Island where we visit the Temple of Philae, dedicated to the goddess Isis. Spend the remainder of the evening at your own leisure; shop in the colourful souqs or simply kick back and relax.
Overnight: Aswan | Breakfast
Aswan - Nile felucca cruise. Optional early morning excursion by road to Abu Simbel, the famous the rock-cut temple of King Ramses II. This afternoon, we board our Nile felucca for a 2 night sailing trip downstream towards Kom Ombo. Relax, top up your tan and chat with new friends as the felucca gently plies its route. Stops are made en route at local villages and at the waterside Temple of Kom Ombo. If sailing by felucca is not for you, consider upgrading to a 5 star luxury Nile Cruise with our Nile Cruise Upgrade.
Overnight: Felucca Cruise | Breakfast x 2, Lunch x 2, Dinner x 2
Felucca Cruise
Kom Ombo - Edfu - Luxor. Disembarking near Kom Ombo we visit the temple before travelling to the Temple of Horus at Edfu, a huge complex that began construction in 237 BC. We then continue to Luxor. Home of the legendary Valley of the Kings and Temple of Karnak, 4000 year-old Luxor is ancient Egypt at its best. Enjoy some rest and relaxation. Tonight, an optional visit to the Temple of Luxor is available alternatively, enjoy the facilities of our hotel.
Overnight: Luxor | Breakfast
Edfu & Luxor
Take flight over ancient Luxor with an optional hot air balloon ride early this morning before exploring the West Bank of the Nile and the legendary Valley of the Kings. Marvel at Colossi of Memnon, the massive stone remains of the temple of Amenophis III, and explore the Temple of Queen Hatshepsut and surrounding tombs.

After lunch we visit the Temple of Karnak, a spectacular religious complex built on a gigantic scale, where you get lost wandering around the stone papyrus columns. The rest of the evening is at leisure.
Overnight: Luxor | Breakfast
The following 2 days are free to explore or simply relax. On day 9 there's an optional day trip to Giftun Island for swimming and snorkelling, which can be booked locally.

Hurghada is one of the Red Sea's most popular resorts and it is easy to see why. Hotels and expanded infrastructure provide holidaymakers with excellent aquatic facilities for sail boarding, yachting, deep-sea fishing, SCUBA diving and snorkeling. Hurghada's central location provides a gateway to prime offshore reefs, which are some of the finest in the world. The Red Sea resort also has plenty of restaurants and late night bars for evening entertainment.
Overnight: Hurghada | Breakfast x 2
Hurghada - Cairo. It's an early start today as we head back to Cairo. We'll be leaving around 7am for our 5 - 6 hour journey back to the capital. Once we arrive in Cairo we will head to the famous Egyptian Museum for a guided tour where you can see the famed solid gold death mask of King Tutankhamen. Spend the remaining hours of the afternoon and evening at your own leisure - the Khan el-Khalili bazaar is a wonderful place to buy souvenirs such as lavish tobacco pipes, belly dancing costumes, carpets and spices.
Overnight: Cairo | Breakfast
Cairo - Amman - Wadi Rum. This morning you will need to fly to Amman for the next leg of the tour. We ask that you independently book flight RJ508 departing Cairo at 08:00, arriving to Amman at 09:15 and we will arrange your transfer to Cairo airport and upon arrival in Amman. The flight to Jordan is not included in the cost of this tour.

Upon arrival into Amman we transfer to our vehicle that takes us to Wadi Rum, a vast, silent landscape of pastel coloured sketches of sandy desert punctuated by amazing rock formations known as jebels. Here we'll enjoy 4x4 desert safari across the dunes, before tucking into a Bedouin dinner at our desert camp.
Overnight: Wadi Rum | Breakfast, Dinner
Wadi Rum
Wadi Rum - Petra. After breakfast at our desert camp we travel on to Petra through the breathtaking 'secret road' of Al Madras. Tonight, it may be possible to take a candlelit walk through the Siq by taking the atmospheric 'Petra by Night' excursion (bookable locally).
Overnight: Petra | Breakfast
Welcome to the Rose City! To access Petra on our guided walk we travel through the famous narrow and deep siq. The rocks then give way to reveal the most amazing sight – the beautiful Treasury. Walking down the gravel tracks, we'll explore the ancient Nabatean tombs and the Roman rock-carved streets lined with temples, royal tombs, staircases, arched gates and public buildings. There is also a gigantic amphitheatre originally built to house 3000 spectators, though the Romans increased capacity to a whopping 7000. After the guided tour, you're free to head off and further explore, haggle for a horse and chariot ride or just relax and take it all in.

Free evening or why not test your culinary skills in the Petra Kitchen? Consider booking our Petra Kitchen - something good's cooking bolt-on.
Overnight: Petra | Breakfast
The Rose City
Petra - Mt Nebo -Dead Sea - Madaba. This morning we travel to the Dead Sea, the lowest point on earth's surface for lunch and a chance to bob around in the buoyant mineral rich waters and smother ourselves in mud!

Next stop is holy Mt Nebo - the single most important Biblical site in Jordan. Having led the Israelites for 40 years through the wilderness, it is from this panoramic vantage point, that Moses is said to have seen the Promised Land. We too can enjoy excellent views of the Jordan River Valley, the northern shore of the Dead Sea, Jericho and on clear days, Jerusalem. We travel on to the bustling Christian market town of Madaba, where we spend the night.
Overnight: Madaba | Breakfast, Lunch
The Dead Sea
Madaba & Amman
Sunday. Madaba – Amman airport - breakfast. If time permits, explore Madaba independently before hotel check-out and an included departure transfer to Amman's Queen Alia Airport.
Breakfast 5 star Nile cruise for Xmas or New Year
If you'd like to upgrade from the included Nile felucca cruise from Aswan to Luxor, cruise the Nile in style for 3 nights with our 5 star Nile Cruise upgrade.

Cruiser's are similar to 5 star hotels with their own bar, lounges and restaurant. Your well–appointed, outward facing cabin offers air-conditioning, a private bathroom and views of the Nile as we sail. The boat deck offers plenty of space for relaxation and a swimming pool. All meals are included, buffet style.

The hotels listed below are ones which we frequently use on this tour. We reserve the right to substitute these hotels to ones of a similar standard when necessary.
For all our tours and tailor-made holidays we provide you with a clear categorisation of all hotels we use. The REGIONAL CATEGORY indicates the local rating of each hotel in each respective country. We have also rated each hotel using OUR CATEGORY, which will be in line with generally accepted western hotel grading standards.
Simple
Basic hotels and simple accommodation is a no frills option with an adventurous authentic feel.
Standard
Standard accommodation equates to a Western 3-star standard, always featuring en-suite rooms and usually a restaurant.
Superior
Superior accommodation equates to a Western 4-star standard, featuring en-suite rooms and usually a restaurant and often a swimming pool and/or a fitness centre.
Deluxe
Deluxe accommodation equates to a Western 5-star standard, usually featuring spacious, en-suite rooms, a restaurant, swimming pool and fitness centre and an array of amenities, excellent service and customer care.
Lavish
Lavish accommodation equates to a Western 5-star plus standard - the creme de la creme. Featuring spacious, en-suite rooms, a restaurant, swimming pool and fitness centre and an array of amenities, this accommodation is a cut above the rest. Sheer opulence! Oasis Hotel, Cairo
Just a stone's throw from the Pyramids, the Oasis Hotel is a classic Egyptian hotel with beautiful expansive gardens. Rooms are very spacious with comfortable beds and fantastic en suite facilities. Wi-Fi is available and the buffet breakfast offers a good spread. In the evening the outdoor pool and fountains are lit up making the restaurant and bar the perfect place to spend an evening sipping on a cold glass of beer. Well located in Giza on the Cairo-Alexandria Road. The pyramids and Sphinx are all close by. Sleeper Train, Cairo
When taking the train in Egypt, the most comfortable way to go is in a sleeper carriage. Cabins are equipped with 2 beds (one above the other), a sink, electric points and air conditioning. Each carriage has toilets at each end and there is a club car as well. In the early evening an attendant will come round and make up your beds for you. Cabins also come with interconnecting doors so perfect for families and groups of 4. Helnan Aswan, Aswan
Set in manicured gardens, the Helnan Aswan is an elegant hotel with impressive views of the Nile. Guest rooms are spacious with modern interiors and located next to the beautiful pool. Wi-fi is available in the lobby and by the pool. There is also two restaurants and bars, a bowling alley, a swimming pool and a cinema. Why not relax by the pool before exploring the rest of Aswan. The hotel has an excellent location on the Corniche in the heart of Aswan, just a few minutes from the Nile. Felucca Cruise, Felucca Cruise
Feluccas are simple, traditional Egyptian sailboats that have plied the Nile since ancient times. Feluccas carry between 8 - 12 passengers comfortably. The boat's deck is draped with soft colourful cushions that serve as your lounging area during the day and as your sleeping area at night. A support boat travels alongside your felucca and is on hand if you need to use the toilet or wash. It is also where your meals are prepared and eaten. You'll need to bring a sleeping bag/sheet and a towel with you. The crew, as well as being experienced sailors, are responsible for the preparation of the included meals, though they welcome helpers! Sonesta St. George Hotel, Luxor
A grand and classical hotel, the Sonesta is luxurious, ensuring you a comfortable stay. The hotel has a sweeping terrace with fantastic views of the Nile, a grand entrance of polished marble and handsomely appointed furnishings with exquisite detail and a beautiful health spa. Grand Plaza Hotel, Hurghada
Sat on a golden beach in Hurghada, the Grand Plaza Hotel offers an unforgettable experience. Guest rooms are bright and well furnished with soft Egyptian cotton linen. 2 outdoor pools are on offer to refresh and relax by and there is also giant chess - perfect for families! Being on the beach there is a whole host of watersports on offer - a great way to enjoy the Red Sea Riviera! The Grand Plaza Hotel is only five minutes from Hurghada International Airport. Mercure Cairo Le Sphinx, Cairo
In a great location for the Pyramids, the Mercure Cairo Le Sphinx is a contemporary hotel with excellent amenities. Guest rooms are well furnished with modern interiors and en suite facilities. Wi-fi is available in the lobby and there is a beautiful outdoor pool perfect for relaxing by. Why not head to the restaurant on the roof for a delicious meal and impressive views of the Pyramids. Perfectly located across from the Pyramids and also close to Cairo University and the Hanging Church. Rainbow Camp, Wadi Rum
A row of permanent tents in the desert make up the popular Rainbow Camp. Inside the tents are comfortable camp beds and warm bedding. Showers and toilets are close by and are cleaned thoroughly everyday. Guests can relax in the communal area which is adorned with colourful rugs and cushions. The food at Rainbow Camp always gets rave reviews. Taking an evening stroll around the beautiful surroundings is a great way to work up an appetite before dinner. Well located in the heart of Wadi Rum. Petra Moon Hotel, Petra
Just 300 ft from the entrance gate to Petra, the Petra Moon hotel features spacious rooms with private balconies and flat-screen TVs. It also has a roof garden with a seasonal outdoor pool. The soundproofed rooms and suites at Petra Moon come with satellite channels, a DVD player and extra-long beds. Each has air conditioning and a private bathroom. The hotel is 100 metres from the main gate of Petra. Mosaic City Hotel, Madaba
Cosy and modern, two words to describe the Mosaic City Hotel in Jordan's vibrant Madaba. Guest rooms are comfortable and simply furnished and the hotel offers complimentary Wi-Fi to all guests. The restaurant serves a range of dishes on request. The hotel is located in the very heart of Madaba, within short walking distance from the Church of St. George which houses the famous mosaic map of the Holy Land.
Trip Highlights
Cairo - Pyramids and Sphinx at Giza Plateau, Necropolis of Saqqara, Egyptian Museum
Nile felucca cruising - islands en route
Edfu - Temple of Horus
Valley of the Kings, Colossi of Memnon, Temple of Queen Hatshepsut
The Dead Sea, take a swim and opt for a mud bath
Rose City of Petra, Jordan
Aswan - High Dam, Philae Temple, River Nile
Kom Ombo - Temple of Kom Ombo
Luxor - Temple of Karnak
Hurghada - Red Sea coast - swim, relax, opt to snorkel or scuba dive in the clear coastal waters
Madaba, Jordan - Christian market town, Church of St George, Jordan's finest Byzantine mosaics
Wadi Rum desert and safari, Jordan
Included
Breakfast daily, all meals aboard felucca, 1 lunch (Dead Sea), 1 dinner (Wadi Rum desert camp)
2 nights aboard felucca (open deck)
Airport arrival and departure transfer day 1, day 12 and day 16
Trip to the Dead Sea
Wadi Rum 4x4 desert camp
All relevant transfers and transportation in private modern air conditioned vehicles
7 nights 4 - 5 star hotels, 3 nights 3 star hotels - Jordan, 2 overnight trains: Cairo - Aswan & Luxor - Cairo (1st class sleeper cabin), 1 night deluxe desert camp (Wadi Rum)
1 night train: Cairo - Aswan (sleeper train)
Touring of Cairo, Giza, Saqqara, Aswan, Kom Ombo, Edfu, Luxor, Mt Nebo, Dead Sea, Wadi Rum and Petra
Hurghada - Red Sea - swim, sun and sand
Egyptian tour guide degree qualified in Egyptology and Licensed Jordanian guide throughout Jordan
Not Included
Tip for your tour guide in Egypt & Jordan. We recommend you allow $3 - 5 USD per day, per traveller. Tip for your Felucca Crew/ Nile Cruise staff, we recommend you allow $10 USD. Tipping your guide and crew is an entirely personal gesture
Entrance Fees: $195-205 USD
International flights and visa. Please note the flight between Cairo and Amman is not included and needs to be booked separately - see Go Guide for details.
Tipping Kitty: $65-75 USD

Tipping is not a natural part of many Western cultures and many of us feel uncomfortable, or unsure, about when, or how much, to tip. However, in Egypt, tipping makes up a significant part of many people's wages so it's important that we get it right. For this reason we've developed a very simple system to take all the hassle out of tipping. With our 'tipping made easy' policy, a nominal pre-determined amount is collected from all group tour participants to cover tips en route. This then saves you the hassle of when and how much to tip bellhops, luggage handlers, local guides and other support staff through the tour. Our 'tipping made easy' doesn't include a tip to your group tour leader. Naturally, though, the amount is up to you as tipping is an entirely personal gesture.
"
Hi On The Go,
I would just like to provide you with further feedback about a recent tour that I travelled on.
I would like to start off by mentioning that I am a travel agent in Australia and I have travelled on 15+ extended tours and countless day tours all around the World. During this time I have never met a guide that has the passion for their job or their Country as Haytham does. I work for a company where everyone is passionate about their jobs and travelling, and no one comes close to the passion that Haytham showed me and the rest of our group.
I also noticed that Haytham went above and beyond in making sure that everyone was comfortable, and had no issues with anything. Often calling us after check in to make sure everything was okay with the room. He also made sure that we had lunch at reasonable times and that we ate food that was at clean restaurants (ensuring that we did not get sick). There was a couple of occasions where our itinerary stated that we needed to arrange our own lunches, but were organised and paid for by Haytham.
Haytham was a wealth of knowledge and was able to answer any question that was thrown at him, he also had very interesting ways of getting this information across to us by 'role plays' which made it very fun and interesting.
I believe that Haytham is a huge asset to On The Go tours and you are very lucky to have such a knowledgeable and passionate employee.
Thank you. "
"
"On the Go Tours" were great!....Our guide was very experienced and we felt that our experience was authentic and unique. The tour was a lot of fun and we saw many wonderful sights and it was a very fulfilling experience. The tour was able to offer flexibility and was very accommodating to our needs. "
"
Fabulously well organised including one off specfics just for our party depsite being part of a group tour. Great balance of the organised activities and free time which is a trademark of On the Go - this was our second trip with On The go (Road to Jordan 2008) twhich was just as good as the first (Road to Revolution (Russia)) in 2006."
"
Abu Simbel and felucca cruise were the highlights of the trip, and of course our guide - Abdul, very energetic, lots of fun and always willing to please everyone.
I also felt very safe and comfortable being a single female traveller.
Had a great time!"
"
It was great to spend Christmas in the sun!
Loved Dahab - such a change from the rest of Egypt, cool town, great vibe. I could easily spend a month there!
our guide, Saeed, was simply amazing. He had great knowledge of his country and a gift to share it with us.
Thank you for the memorable experience."
Prices shown are per person travelling. 'Twin/Double' prices per person apply when there are 2 people travelling, sharing a room. The 'Single supplement' applies for single travellers who require their own room and needs to be added to the 'Twin/Double' price. If you are happy to be paired up with another single traveller of the same sex on your tour, this can be arranged, thus avoiding the single person supplement.
2015
Price/Person
Single Supp.
Tour Details
Starts
Cairo
Ends
Amman
Departs
18, 20, 23 & 26 Dec 2015
Hotel Rating
4 - 5 star
Local Payment
None
Tour Guide
Yes, escorted by a tour guide
Meals
Breakfast: 15, Lunch: 3, Dinner: 3
"
"On the Go Tours" were great!....Our guide was very experienced and we felt that our experience was authentic and unique. The tour was a lot of fun and we saw many wonderful sights and it was a very fulfilling experience. The tour was able to offer flexibility and was very accommodating to our needs. "