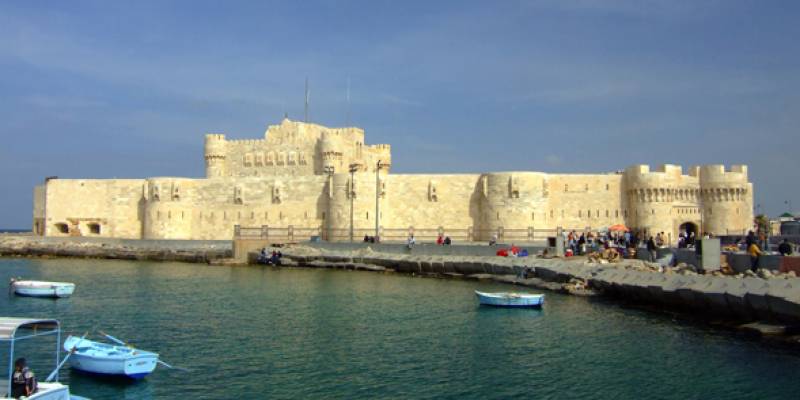 Tailormade Holidays and Tours To EGYPT - Mediterranean
Alexandria
Alexandria Tailormade Holidays
Extending around 32 km along the coast of the Mediterranean Sea, Alexandria, Egypt's second largest city was named after its founder, Alexander the Great and as the seat of the Ptolemaic rulers of Egypt, quickly became one of the greatest cities of the Hellenistic world - second only to Rome in size and wealth. However, upon the founding of Cairo by Egypt's medieval Islamic rulers, its status as the country's capital ended and fell into a long decline, which by the late Ottoman period, had seen it reduced to little more than a small fishing village.
In ancient times, the city was known for the Lighthouse of Alexandria (one of the Seven Wonders of the Ancient World) and the Library of Alexandria (the largest library in the ancient world). Very little of the ancient city has survived to the present day. Much of Alexandria crumbled or sank into the harbour thanks to earthquakes and subsistence. Over the centuries, collected rubble was used to construct new buildings.
Today, Alexandria is renown for its impressive seafront corniche along with are dotted cafes and restaurants. In addition, Alexandria boasts the Bibliotheca Alexandrina - the New Library, plus vestiges of ancient times are still present in the form of Pompey's Pillar, the Catacombs and Fort Quaitbey. Pompey's Pillar towers a modest 25m and represents the remains of an ancient column, which came from the ruined Temple of Serapis. Fort Quaitbey, a citadel built during the 1480s, is perhaps most famous for occupying the site of Alexandria's great lighthouse.
To get you started with planning your holiday to Alexandria, we have showcased below some popular itineraries requested by our clients which we hope will inspire your visit to Egypt
Tailormade Holidays to Alexandria
On the Go are expert at planning holidays in Egypt — tailored to suit your individual requirements. Please have a look at some of the tailormade itineraries below that we have created for our clients which include Alexandria.
Inspired?
Our team is standing by to help build your perfect The Middle East itinerary
Create Your Holiday