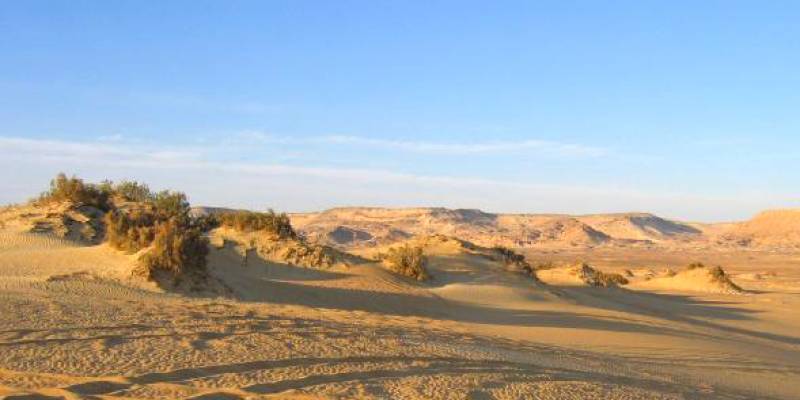 About Bahariyya Oasis
Situated in a 2000 sq km depression about 330km southwest of Cairo is Bahariyya Oasis. Dating back to ancient times, it was prosperous until the 4th century, when attacks from surrounding tribes and the decline of Roman rule left great chunks of it's surrounding agricultural land to be reclaimed by the surrounding desert.
Whilst visitors come to enjoy the hot springs and palm groves, in the last few years, the oasis has received considerable archaeological attention, following the accidental discovery of a field of tombs dating back to Graeco-Roman period. There are believed to be as many as 10,000 mummies in the area, but only a few have been excavated so far.
There are several surrounding villages, but the main one, is Bawiti. Bawiti harbours a picturesque huddle of mud-brick homes and mausolea flanking a main street. The old quarter's main street runs into Al-Qasr, an older village built directly over the capital of the oasis in Pharaonic times, continuously inhabited since then and comprising narrow alleyways and courtyards some of which incorporate stones from bygone buildings.
A craggy fissure in the bedrock at Ain Bishmu gives way to a natural spring (greatly used in Roman times). From here, verdant palm groves have sprung up. In Bawiti itself, there are some antiquities such as ancient tombs and the Temple of Alexander.
Bahariyya Oasis Tours
Here are some popular itineraries for a trip to Bahariyya Oasis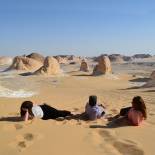 13 Days FROM $1,749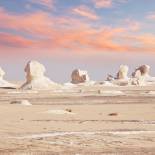 18 days FROM $1,999
Bahariyya Oasis Tailor made suggestions
Here are some of the recent tailor made itineraries we have created for our clients which include a visit to Bahariyya Oasis.