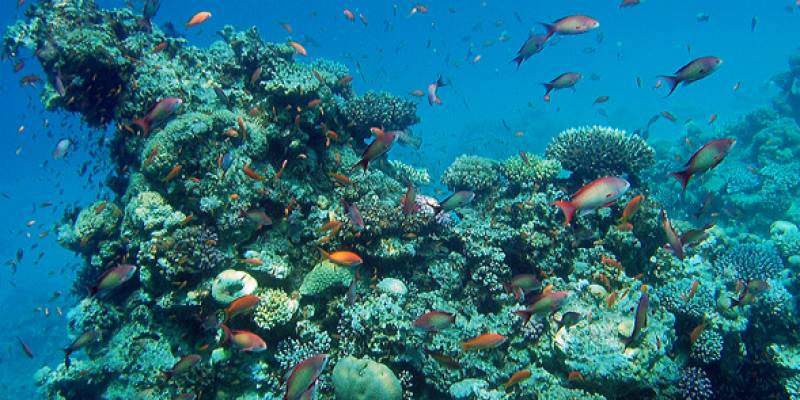 About Dahab
Settled originally by the Bedouin, Dahab - which means 'gold' in Arabic, is a small, somewhat unspoiled and almost intimate coastal resort town on the Sinai Peninsular. Just 90km from Sharm-el-Sheikh and around 7 hours drive from Cairo, Dahab has developed from a hippy village to a respected haven with a solid infrastructure for SCUBA divers, snorkellers and travellers seeking sun, sea and relaxation.
Located alongside some of the best reef waters on the Red Sea coast, Dahab offers mostly shore-diving to around 30 diving sites for both beginners and the more experienced diver, some of which are located just a few miles north of Dahab. Divers are usually driven along the coast by jeep, to 'gear-up' at water's edge and commence their sub-aquatic experience. One of the most popular dive sites is the Blue Hole - a dive site with the greatest attraction lying not in the blue hole itself, but on the rich sloping coral reef garden on the outer lip of the hole.
Dahab is also a great preserve for windsurf enthusiasts, and where the water is always temperate - it is safe for swimming and snorkeling. On terra firma, popular activities and pursuits are available such as camel safaris to neighbouring Bedouin villages and 4WD excursions to the Coloured Canyon. The canyon gets its name from the vivid striations on the steep walls of the canyon. The area is a good spot for hiking.
Dahab Tours
Here are some popular itineraries for a trip to Dahab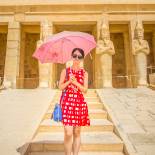 11 days FROM $1,499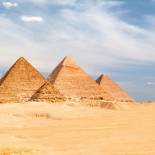 11 days FROM $1,499
Dahab Tailor made suggestions
Here are some of the recent tailor made itineraries we have created for our clients which include a visit to Dahab.