Discover
Tikal Ruins
Footsteps of the Mayans - 13 days
Take in the best of Cancun, explore Mayan ruins and uncover the fantastic Tikal ruins on this 13 day tour of Guatemala and neighbouring Mexico.
View Tour
Tours to Guatemala
Guatemala is a country of spectacular natural beauty with picturesque highland lakes and lush jungle, smoking volcanoes and lovely colonial towns. This Central American gem remains refreshingly off the well-trodden tourist trail despite its many wonderful attractions; the picturesque colonial town of Antigua, nestled among three volcanoes; Lake Atitlan, arguably one of the world's most beautiful lakes; and magnificent Tikal, located in the heart of the rainforest and regarded as the greatest city of the Mayan world. Other highlights include the colourful Chichicastenango (Chichi) market and Livingston, a lively town with a Caribbean vibe, surrounded by some of the most beautiful scenery imaginable.
Lots of authentic experiences
Guaranteed departures
Use of local transport
Average group size of 8-12 (maximum 16)
Expert local guides at certain sites of interest
Escorted by a tour leader
Simple accommodation with lots of character
Complimentary arrival transfer (excluding tour starts in Cancun)
No single supplements
The ruins at Tikal
Our top pick for Guatemala
Hidden away in a rainforest in Guatemala are the ruins at Tikal - one of the largest archaeological sites of the pre-Columbian Maya civilization. Declared a UNESCO World Heritage site in 1979, some of the monuments at Tikal date as far back at the 4th century BC and are fascinating to explore.
Travelling on a group tour to Guatemala
We offer an range of Guatemala tours, many of which start or end in Antigua, giving you the opportunity to extend your stay in this lovely town and explore its colourful street markets, ornate churches, parks and plazas and relax in its wonderful cafes, bars and restaurants. Our Guatemala tours also visit neighbouring Mexico and Belize and if you would like to travel from Guatemala into Honduras, Nicaragua and Costa Rica, take a look at our The Way to San Jose tour.
When I travelled to Guatemala I felt
Grateful
"I love visiting Guatemala. The people are so warm and the country is so colorful and breathtaking! I took this photos during my stay at La Reunion in..."
by Laura Garcia
Posted on 06 May 2015
Read More >
More about our tours to Guatemala
"
Hi Katrina, I wanted to say thank you for your professional and prompt assistance, greatly appreciated!! Tour was Top Shelf. So good in fact, my wife stayed on for a further 3 weeks. Thanks again, we won't hesitate to return.... "
The Inside Track
Our Latest Updates from across the globe
Video of the Week
Magical Mexico
June 26, 2015 • OTG Team
With archaeological ruins aplenty, pretty colonial towns, stunning landscapes, tropical beaches and ...
Read Full Story
Video of the Week
Life on Roatan Island
November 14, 2014 • OTG Team
Just offshore of northern Honduras is the island paradise of Roatan, the largest of the beautiful in...
Read Full Story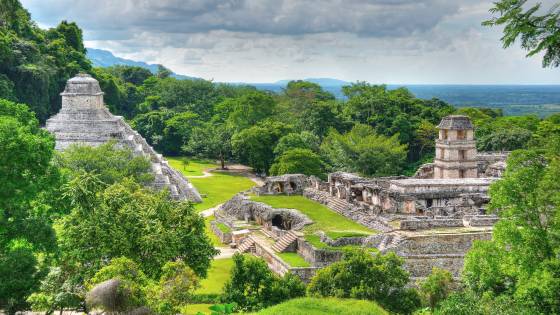 Photo Showcase
Top 10 things to do in Central America
May 28, 2014 • OTG Team
If you want to take an exciting and adventurous journey through Mexico and Central America but are ...
Read Full Story