Roatan Island
The Way To San Jose - 15 days
The beautiful coastline of Roatan Island in Honduras is simply spectacular and we are sure to spend a couple days here on this exciting 15 day tour.
View Tour
Tours & Holidays to Honduras
Nestled between Guatemala and Nicaragua in the heart of Central America, Honduras is blessed with an exquisite Caribbean coastline, idyllic tropical islands, lush countryside and archaeological treasures. On our Honduras tours we spend time on Roatan Island, the largest of the beautiful Bay Islands, located off the north coast. The warm, crystal clear waters around the islands are a mecca for divers and snorkellers alike, revealing an underwater wonderland of tropical marine life and colourful coral reefa. Not only is the diving and snorkelling in Honduras world-class, but it is also wonderfully inexpensive.
Lots of authentic experiences
Guaranteed departures
Complimentary arrival transfer
No single supplements
Average group size of 8-12 (maximum 16)
Escorted by a tour leader
Simple accommodation with lots of character
Use of local transport
Expert local guides at certain sites of interest
Mayan wonders
The ruined city of Copan
Apart from Roatan Island, the other highlight of our tours to Honduras is the magnificent ruined city of Copan, one of Central America's most impressive Mayan sites. Exploration of the site reveals intricately carved statues, a huge plaza, ball courts and a spectacular staircase.
The Way To San Jose
15 days | FROM USD $2,159 | Antigua TO San Jose
Travelling from Antigua to San Jose, discover the magnificent Mayan site of Copan and the idyllic Caribbean island of Roatan in Honduras, before spending time in scenic Granada and Leon, Nicaragua's charming colonial cities. Top off your adventure on the volcanic island of Ometepe.
Countries Visited:
The Inside Track
Our Latest Updates from across the globe
Video of the Week
Magical Mexico
June 26, 2015 • OTG Team
With archaeological ruins aplenty, pretty colonial towns, stunning landscapes, tropical beaches and ...
Read Full Story
Video of the Week
Life on Roatan Island
November 14, 2014 • OTG Team
Just offshore of northern Honduras is the island paradise of Roatan, the largest of the beautiful in...
Read Full Story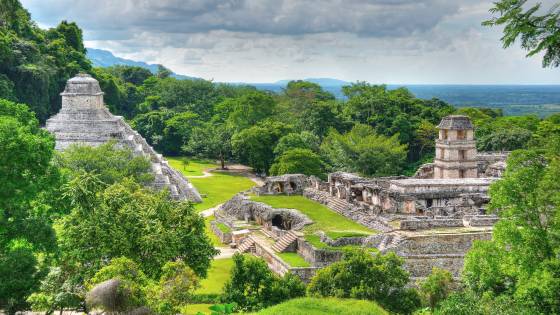 Photo Showcase
Top 10 things to do in Central America
May 28, 2014 • OTG Team
If you want to take an exciting and adventurous journey through Mexico and Central America but are ...
Read Full Story