Iceland Tours & the Northern Lights
Discover the beauty of Iceland and see the incredible Northern Lights. From Reykjavik, the most northerly capital in the world, to the bubbling geysers, thundering waterfalls and beautiful landscapes of the Golden Circle, Iceland is an enchanting destination with natural wonders galore, including the magical aurora borealis, aka the Northern Lights.
All of our Iceland Group Tours start and end in Reykjavik, the country's vibrant capital city. Reykjavik is Iceland's cultural and social hub, renowned for its vibrant nightlife and modern living, and yet it retains a wonderful small town charm. Not far out of Reykjavik is the famous Blue Lagoon - a haven of hot springs in the middle of a lava field!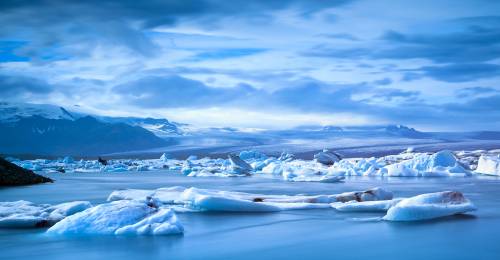 Styles of Travel to Iceland
Beyond the Northern Lights
On our tours to Iceland you'll have the opportunity to meet the indigenous Icelandic horse and learn about its famous fifth gait. There's plenty of interesting experiences too - take a dip in the famous geothermal waters of the Blue Lagoon, learn how to find the Northern Lights, boil your breakfast eggs in the hot springs of the Icelandic countryside and try a drop of Brennivin 'Black Death' schnapps in the bars of Reykjavik.
Iceland Group Tours
Whether you're looking to visit Iceland for a long weekend or a week-long escape, we've got a great selection of group tours to choose from. Go in search of the Northern Lights, explore the frozen Icelandic countryside and visit glacier fields on one of our winter trips or consider visiting Iceland during the summer months with our new holiday collection including the Iceland Circle and Spring & Autumn Discovery. read more
Iceland tour reviews
Scoring an average traveller rating of 4.58 out of 5 based on 12 recent reviews — See All Iceland Reviews
The Land of Fire and Ice
Known as the 'Land of Fire and Ice', Iceland is a country of contrasts. To the north is the famed Golden Circle, made up of Gulfoss, 'the Golden Falls', Geysir Hot Spring Area and Thingvellir National Park - a wonderland of geothermal and hydro activity. To the south lies quiet fishing villages, black lava beaches, glaciers and the troublesome volcano Eyjafjallajokull, which caused chaos over European skies in 2010.
When I travelled to Iceland I felt
Like I was in an ethereal state of mind
"Where crystal white beaches meets black lava sand. Iceland is a nation with remarkable, cinematic landscapes consisting of waterfalls, glaciers, hot..."
by Dashaan Tran
Posted on 01 Sep 2015
Read More >
"
Fantastic, loved every minute, we got to see so much more than i expected i would. The guide was very imformative and i learnt so much about where we were visiting, the people and the land. I enjoyed how we got to see extra bits as they were close by so would of been silly to miss. The bus driver was also excellent seeing as the roads were very difficult due to weather conditions. Would go back in a heartbeat!"
Iceland Travel Guide
Cover all bases before you travel to Iceland with our useful guide to the essentials from visas to weather.
Get to know Iceland
Recommended Reading
Devil's Island
by Einar Karason
Independent People
by Halldor Kiljan Laxness
Letters from Iceland
by WH Auden and Louis MacNeice
Did you know...?
Facts about Iceland
Roughly 85 percent of Iceland's energy is from renewable resources, and well over half of that is geothermal alone.
According to recent polls, the majority of Icelanders believe in elves with magical powers.
On the day of summer solstice in Iceland the sun sets at midnight and rises again at 3am!