India Tours
Win a trip to India for 2 with flights!
With diverse landscapes and ethnic groups, a rich history and delicious cuisine, India is an intoxicating cultural experience for any traveller and a real feast for the senses!
As an India specialist, we've got plenty to satisfy your travel bug on our wide selection of tours to India: learn about India's rich and ancient history, visit spectacular monuments and forts, see the tribute to love that is the Taj Mahal, experience the hustle and bustle of iconic cities like Delhi and Mumbai, spot the elusive Bengal tiger, cruise along the backwaters of Kerala and perhaps witness the sunrise over the holy Ganges in Varanasi.
India
with On the Go Tours
Award winning tours
Local tour guides
Choice of travel styles
Complimentary airport transfers
Expert advice from our well-travelled team
See the real India
See the Real India
Get that true local flavour
Our group tours in India are peppered with local experiences - watch dhobis in action at the ghats, experience village life in Bharatpur, see jalebi's being made street side, learn how to wrap a sari or a turban in Alsisar, celebrate Holi - the nation's most exciting festival of colour and ride a rickshaw through Old Delhi.
Styles of travel in India
The sites of India's Golden Triangle - Delhi, Agra and Jaipur - form the base of all our group tours in India. Each tour offers something unique too, from the best of Rajasthan, a taste of rural India & Varanasi, Darjeeling & colonial Shimla, to Kerala & Goa in India's tropical South. Group size is typically 15 to 20 travellers and all our tours are guided by a tour leader with specialists guides at certain places of interest.
Whatever your travel interests are - wildlife, local culture and food, history, blissful beaches, luxury or outdoor adventure - we're here to plan that perfect holiday to India for you. We'll recommend activities that perfectly complement your itinerary, suggest destinations off the beaten track and handpick unique things to see and do, ensuring that your holiday to India is truly memorable.
If you're planning to visit India and want a fun and truly authentic feel for the county, then time your visit with one of India's vibrant festivals and completely immerse yourself in the local way of life. Top of the list are colourful Holi and the mother of all Indian festivals - Diwali!
Our well planned private tours to India's most renowned regions combine both traveller favourites with a few hidden gems. Experienced English speaking local guides will show you around while you travel at your own pace, plus our local representatives will also be on hand to help with anything else you may need.
India tour reviews
Scoring an average customer rating of 4.59 out of 5 based on 87 recent reviews — See All India Reviews
Experience India the way it really is
Our experienced international team have travelled extensively throughout India. It's this first-hand knowledge of India that's essential to give you an authentic travel experience, ensuring that you see the very best of incredible India.
Authenticity is core to our holidays and we'd love for you to experience India the way it really is. We know this can make the difference between a great holiday and a truly memorable one, and as such all of our tours of India are led by local guides who are passionate about sharing their country with you.
When I travelled to India I felt
through the looking glass
"it was seeing a whole new side to the world"
by Laura Jones
Posted on 04 Aug 2015
Read More >
"
I had the time of my life in India! I tour often all over the world, and this particular tour was so professionally organized and run like a well oiled clock by Samrid!! Sammy made us see India through his eyes and made sure we saw the most amazing history, meet the loveliest people of India and taste the cuisine, which was awesome. Truly Incredible, wonderful India!! I will return and see more of India. Our whole tour will remember Sammy by his enthusiasm and genuine love for his country and the dedication to his work! "
Our guide to travel in India:
Get to know India
Recommended Reading
Shantaram
by Gregory David Roberts
Around India in 80 Trains
by Monisha Rajesh
The White Tiger: A Novel
by Arvind Adiga
Facts about India
Did you know...?
India's Hindu calendar has 6 seasons. Spring, summer, monsoon, autumn, winter and prevernal.
At an altitude of over 2,400 meters, the world's highest cricket ground is in Chail, India.
Spice it up please! Perhaps it's no surprise, but roughly 70% of the world's spices come from India.
The Inside Track
Our Latest Updates from across the globe News Tips and Trivia
10 interesing things about the Taj Mahal
May 4, 2015 • OTG Team
Perhaps one of the most recognisable monuments ever built, the iconic image of the Taj Mahal has the...
Read Full Story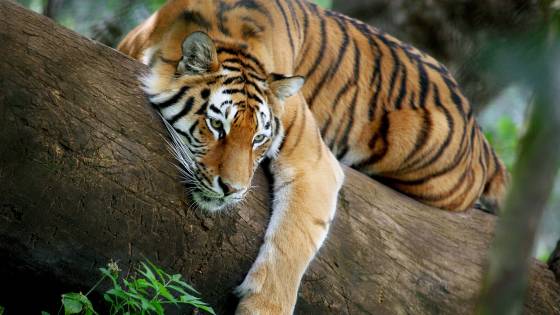 Photo Showcase
Travelling beyond India's Golden Triangle … our top picks
May 3, 2015 • OTG Team
If you are short on time and want to see some of India's most iconic sights then the Golden is...
Read Full Story
Video of the Week
Life in the Subcontinent
April 24, 2015 • OTG Team
Whether you are drawn to the fluttering prayer flags or Buddhist stupas of Nepal, the incredible of...
Read Full Story