India Group Tours
Experience the rich culture and history of India on one of our guided group tours to this fascinating country.
Escorted by qualified English speaking local tour guides, our group tours include airport arrival and departure transfers, all of your transportation on tour and accommodation in locally owned and comfortable 3-4 star hotels and heritage properties. With plenty of authentic local experiences along the way, you'll get a feel for the true culture of India on tour with us, undiluted and unedited.
Local tour guides
3-4 star hotels
No single supplements
Special family and solo departures
Average group size of 15-20
Lots of authentic experiences
Guaranteed departures
Golden Triangle on every tour
Complimentary airport transfers
Free time to explore on your own
Travelling on our Group Tours of India
Our average group size in India is 15–20 travellers and every tour is escorted by a tour leader, subject to a minimum of 6 in the group. On our tours you can expect to meet travellers of all ages, solo travellers, couples and groups of friends, from around the world. We kick off all group tours with a Namaste Welcome Dinner in Delhi, where you get to meet your travelling companions over a traditional Indian meal before you all head off on your adventures!
All our group tours in India are lead by our qualified local tour guides who will take care of your day-to-day activities, such as hotel check-in, and are always at hand to give you useful tips on each place you visit. There will also be expert guides at key sights who will bring the history of India and its attractions to life.
India Group Tour Highlights
Our group tours in India offer a wonderful range of experiences, visit many fascinating places and are guaranteed to leave you with a lasting impression of this captivating country. In addition to visiting India's main sites, for many, a highlight of India is enjoying local experiences like wandering through the markets of Jaipur, taking a rickshaw ride through the back streets of Delhi and watching scenes of everyday life unfold. Here's a selection of our tour highlights:
Jaipur and the Taj Mahal
With the breathtaking Taj Mahal and the Pink City of Jaipur being at the top of most travellers must-see list in India, we've made sure these are included on all of our guided group tours. Another highlight in Agra is the Agra Fort, with great views over to the Taj Mahal. The lesser known Fateh-pur Sikri, en-route from Agra to Jaipur is well worth a visit which we include on our all group tours too.
SPOT TIGERS
Our 9-day Shere Khan itinerary includes a visit to Ranthambhore National Park where you'll get a chance to spot tigers on our morning and evening game drives. Ranthambore is one of the prime examples of Project Tiger's conservation efforts in Rajasthan and a couple of relaxing days here is a welcome break from the hustle and bustle of North India
CAMEL TREK IN JAISALMER
Taking a camel ride over the rolling dunes deep in the heart of the Thar Desert near Jaisalmer is a real highlight of our Passage to India tour.
Boat ride on the Ganges
Take a sunrise boat cruise on the Ganges against a backdrop of temples and ancient buildings on our Deserts Palaces Ganges tour.
Relax by the beach in Goa
Kick back and relax on the palm-fringed beaches of Goa. Soak up the sun, explore old estates and Portuguese churches or learn how to cook Indian cuisine on our 14-day Golden Triangle and Goa Tour.
Ride the Railways of the Raj
Cross the hill stations of Darjeeling and Shimla, and journey by train to Varanasi on the Ganges on six scenic railway journeys on our 11-day Taj and Raj Group tour.
Explore the backwaters of Kerala
Travel along the backwaters of Kerala in a private rice boat, drifting past local villages and scenes of everyday rural life en route. Opt to just visit Kerala on our 7-day Captivating Kerala group tour or combine the sites of the South and North on our longer 14-day Golden Triangle and Kerala tour.
Discover Kathmandu
Take the road less travelled from Delhi to Kathmandu on our Highway to Himalayas tour that visits holy Varanasi too.
Call in Kashmir
Spend four relaxing nights aboard a houseboat on Kashmir's picturesque Dal Lake on our Golden Triangle & Kashmir tour.
Accommodation on our Group tours to India
We take into account a range of criteria when selecting our group tour accommodation and you'll stay at a carefully selected range of 3-4 star hotels and heritage properties. In Delhi, Agra and Varanasi location is everything, and as such we have chosen conventional, purpose-built hotels that are close to where it's at. Rajasthan is famous for its forts, castles, havelis and colonial homes, many of which have been artfully converted into wonderful hotels, which we also use. In the backwaters of Kerala and on Dal Lake in Kashmir we stay on quaint houseboats. Further details on accommodation is available on each tour page.
The Inside Track
Our Latest Updates from across the globe News Tips and Trivia
10 interesing things about the Taj Mahal
May 4, 2015 • OTG Team
Perhaps one of the most recognisable monuments ever built, the iconic image of the Taj Mahal has the...
Read Full Story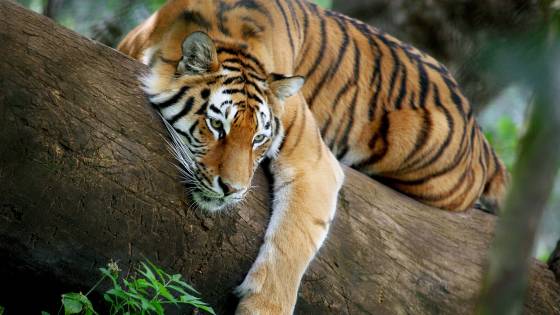 Photo Showcase
Travelling beyond India's Golden Triangle … our top picks
May 3, 2015 • OTG Team
If you are short on time and want to see some of India's most iconic sights then the Golden is...
Read Full Story
Video of the Week
Life in the Subcontinent
April 24, 2015 • OTG Team
Whether you are drawn to the fluttering prayer flags or Buddhist stupas of Nepal, the incredible of...
Read Full Story