India Tailor made Holidays
Whatever your travel interests are - wildlife, local culture and food, history, blissful beaches, luxury or outdoor adventure - or any combination of these, we're here to plan that perfect holiday to India for you.
The Taj Mahal, Jaipur and Udaipur- classic sites of North India and Rajasthan - and unmissable for a first visit to India and the lush tropical state of Kerala in India's South is popular for returning travellers. We'll recommend activities that perfectly complement your itinerary, suggest destinations off the beaten track and handpick unique things to see and do, ensuring that your holiday to India is truly memorable.

Itinerary Ideas
Generate some great itinerary ideas with our trip finder:
Places You Are Interested In:
Create Your Wish List
Must-see's for a holiday to India
India is an incredibly vast country and it's difficult to do it justice in just one visit. Depending on how much time you have, we'd recommend that you focus on one part of India, possibly two if you plan to spend a couple of weeks or more on holiday. The North of India and Rajasthan is the most popular part of the country with travellers, but Kerala in the south is gaining popularity too. Below we've picked out some of India's main draw cards for you.
In the state of Uttar Pradesh, Agra is a medieval city on the banks of the Yamuna River. Founded by Sultan Sikandar Lodi in 1506, it achieved fame as the capital of the Mughal emperors from 1526 to 1658 and remains a major tourist destination thanks to its many splendid Mughal-era buildings, most notably the Taj Mahal and Agra Fort - both of which are UNESCO World Heritage Sites. Agra's dominant structure, the Agra Fort, was built by Emperor Akbar in 1565. The red sandstone fort was and into ...
Read More 
A flamboyant showcase of Rajasthani architecture and a firm favourite on tourist itineraries as the third corner of India's 'Golden Triangle', the vibrant capital of Rajasthan is popularly known as the 'Pink City'. Jaipur was chosen by Maharaja Jai Singh II (1693-1743) for his capital. A skilled astronomer and visionary, he worked with superb Bengali architect Vidyadhar Bhattacharya to complete design and construction of Jaipur in less than eight years. The 18th century Jantar is a ...
Read More 
Varanasi in Uttar Pradesh is guaranteed to make an impression. Considered the holiest of places in India, the city of Shiva has been a centre of learning and civilization for over 2000 years. Thousands of Hindu pilgrims come to bathe and rinse away their sins in the waters of the River Ganges and tour its revered temples. Varanasi is also believed to be an auspicious place to die, ensuring release from the cycle of rebirths and an instantly granted passport to heaven. These rituals of life on ...
Read More 
Ranthambore was established as the Sawai Madhopur Game Sanctuary in 1955 by the Indian Government, and was declared one of the Project Tiger reserves in 1973. Ranthambore became a national park in 1980. Located in the Sawai Madhopur district of the state of Rajasthan, Ranthambhore is one of India's most scenic parks and a prime example of Project Tiger's conservation efforts. The park lies at the edge of a plateau, and is bounded to the north by the Banas River and to the south by the an ...
Read More 
The city of Udaipur is perhaps one of India's most seductive. Known as the City of Lakes or the Venice of the East, Udaipur is the historic capital of the Rajput kingdom of Mewar and is known for its splendid Rajput-era palaces. Its centrepiece is the gorgeous Lake Pichola and the incredible Lake Palace that appears to float on the surface of the water. Famously used in the James Bond Octopussy film, the Lake Palace was originally built as a summer palace in 1743 and features floors inlaid with ...
Read More 
Perched sleepily amongst a tangle of lush tropical waterways known as the Keralan backwaters, Kumarakom is technically a cluster of islands on Lake Vembanad. Kerala's back country water-ways seem far removed from the universe most of us inhabit, because of the seclusion and beauty, yet they are linked to the rest of the world in a very real way, and have been for at least two millennia. In earlier times, if less so today, these very waterways were the starting point for the transport of way ...
Read More 
Amritsar is located in the northwest part of India in the State of Punjab, 32 miles east of Lahore, Pakistan. Of strategic importance due to its proximity to Pakistan, Amritsar is one of Punjab's principal cities and famous for it is the holy centre of the Sikh religion. The religion's adherents don't cut their hair. The men are easily identified by their turbans, beards and silver bracelets; the women by their salwaar kameez, a dress-and-pants combination that has become popular through a ...
Read More 
Sitting at a spectacular altitude of nearly 2200m with a backdrop consisting of mighty snow-clad Himalayan peaks and surrounded by verdant tea plantations, the scenic hill-station of Darjeeling in the state of West Bengal offers pleasant respite from India's oppressive summer heat. Indeed, Darjeeling has been a popular hill station since the British established it as an R & R centre for their troops in the mid 19th century. Draw cards include a number of Buddhist monasteries including tea ...
Read More 
India tailor made reviews
Scoring an average customer rating of 4.82 out of 5 based on 17 recent reviews — See All Reviews
Visit the highlights of North India
Beyond New Delhi and the Taj Mahal in Agra, Rajasthan, the regal 'Land of the Rajputs', is top of most travellers list for India. The colour, pomp and history of Rajasthan makes it is one of India's biggest draw cards. Places like the Pink City of Jaipur, the Lake City of Udaipur, the Blue City of Jodhpur and romantic desert outposts such as Jaisalmer are Rajasthan personified. Our other recommendations for a tailor made holiday to North India include the Golden Temple at Amritsar, the carved temples of Khajuraho, the holy Ganges at Varanasi and the stunning natural beauty of Kashmir.
Inspirations for a holiday in India
Travel beyond the sites and get a real feel for life in India. There's so many interesting and unique things to do in India and here's a few less known gems that made our shortlist.
Sunset in the desert
Camel Safari in Bikaner
Drive out into the desert from Bikaner by vintage jeep to the camel handlers village where you get to mingle with the locals. It's a short camel safari up to a top vantage point to see the sunset over a delicious Indian dinner, a perfect way to end the day.
A tropical sunset cruise
The backwaters of Kerala
For a total chill, take a rice boat on the tranquil backwaters of Kerala near the town of Poorvar. Right in the thick of a tangle of lush tropical waterways, glide past colourful local villages and spot the many migratory and resident wild birds. If you don't fancy spending a night on a backwaters, we can arrange shorter 2-3 hour cruises too.
Travel with the locals
Railways of the Raj
Indian train stations are a real hive of activity, literally buzzing 24-7. Travelling by train is a great way to mingle with the locals and you're likely to find yourself playing a game of cards with them too! Consider a private version of our Railways of the Raj tour, taking in Kolkata, Darjeeling and Shimla.
Bhaji on the beach
Learn to cook Indian food
Love Indian cuisine? Add some extra spice to your holiday with a unique hands-on culinary course in Goa. Learn how to prepare a traditional Indian meal and take some of that holiday flavour home with you. Read more here.
A taste of Bollywood
The Rajmandir Heritage Cinema
If you're travelling to Jaipur, head out in the evening to the famous Raj Mandir Cinema, a heritage listed building with 1970's decor galore. Indian's just love watching Bollywood movies and it'll be an interesting experience watching one at one of India's most loved cinemas.
The world's largest laundry!
Dhobi Ghats of Mumbai
Widely considered the world's largest outdoor laundry, the Mumbai Dhobi Ghats are certainly worth visiting. This is where linen for hospitals and hotels all over Mumbai are washed and our guided tour of the area offers a fascinating insight into the sheer ingenuity of Mumbai's poorer communities.
Some of our top hotel picks
For all our tours and tailor-made holidays we provide you with a clear categorisation of all hotels we use. The REGIONAL CATEGORY indicates the local rating of each hotel in each respective country. We have also rated each hotel using OUR CATEGORY, which will be in line with generally accepted western hotel grading standards.
Simple
Basic hotels and simple accommodation is a no frills option with an adventurous authentic feel.
Standard
Standard accommodation equates to a Western 3-star standard, always featuring en-suite rooms and usually a restaurant.
Superior
Superior accommodation equates to a Western 4-star standard, featuring en-suite rooms and usually a restaurant and often a swimming pool and/or a fitness centre.
Deluxe
Deluxe accommodation equates to a Western 5-star standard, usually featuring spacious, en-suite rooms, a restaurant, swimming pool and fitness centre and an array of amenities, excellent service and customer care.
Lavish
Lavish accommodation equates to a Western 5-star plus standard - the creme de la creme. Featuring spacious, en-suite rooms, a restaurant, swimming pool and fitness centre and an array of amenities, this accommodation is a cut above the rest. Sheer opulence!
India's Tropical South
Increasing in popularity, South India is known for its tropical climate, lush vegetation, palm fringed beaches and mouth watering coconut and spice-based cuisine. Highlights include In Tamil Nadu's capital of Chennai (Madras), the spectacular shore temples of Mahabalipuram, the former French enclave of Pondicherry, the temples at Madurai, the hill stations of Ooty and Coonoor and historical Trichy. In Kerala, kick back on a rice boat in the tropical backwaters, discover wildlife at Periyar, sip a cuppa at beautiful Munnar tea estate and uncover oodles of history at charming Kochi, topping your holiday off at one Kerala's stunning beaches. Tyrpically, 2 weeks is plenty for a tailor made holiday in the South of India, covering the main points of interest at a relaxed pace.
The Inside Track
Our Latest Updates from across the globe News Tips and Trivia
10 interesing things about the Taj Mahal
May 4, 2015 • OTG Team
Perhaps one of the most recognisable monuments ever built, the iconic image of the Taj Mahal has the...
Read Full Story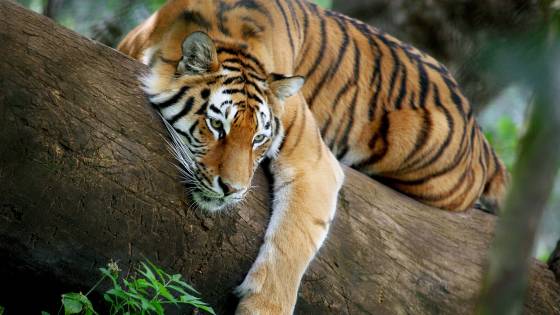 Photo Showcase
Travelling beyond India's Golden Triangle … our top picks
May 3, 2015 • OTG Team
If you are short on time and want to see some of India's most iconic sights then the Golden is...
Read Full Story
Video of the Week
Life in the Subcontinent
April 24, 2015 • OTG Team
Whether you are drawn to the fluttering prayer flags or Buddhist stupas of Nepal, the incredible of...
Read Full Story