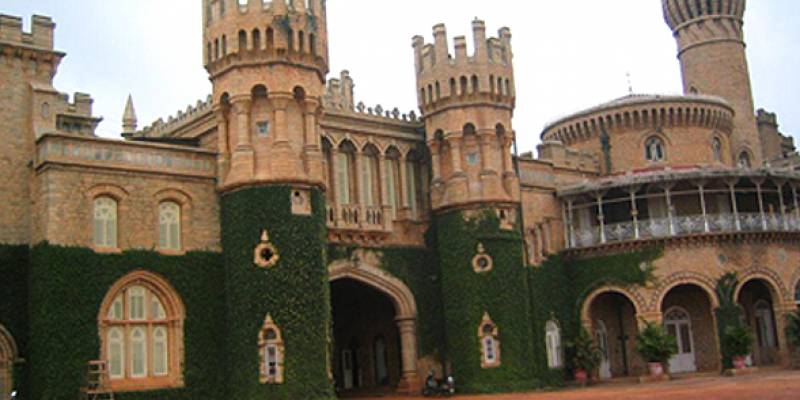 About Bangalore
Capital of the state of Karnataka, Bangalore is a thriving, progressive and liberal city dubbed the 'Silicon Valley' or 'IT' capital of India. Many trade fairs and exhibitions are held in the city, throughout the year, where the latest in information technology is displayed.
Despite its nod towards modernity and the 21st century, Bangalore is all the same a very interesting city.
The British moved their regional administration headquarters from Srirangapatnam to Bangalore in 1831. From this point, the town of Bangalore began to take on the familiar ordered look of a British cantonment. Today, the legacy of Bangalore's British past is apparent. Many municipal buildings and gardens are from the Raj-era. Cubbon Park and Gardens is one of the main 'lungs' of the city. Lalbagh Botanical Gardens, a pleasant 96 hectare park laid out in the 19th century contains many labelled trees that are perhaps centuries old, one of India's largest collections of rare tropical and sub-tropical plants and a glasshouse modelled on London's Crystal Palace.
Tipu's Summer Palace is a two-storey structure, mostly of wood, built in 1791. Next-door is a temple. On Bugle Hill, at the southern end of Bull Temple Road is the Bull Temple. The Bull Temple is one of Bangalore's oldest temples.
Bangalore Hotels
If you are planning a Bangalore holiday, have a look at some of the accommodation that we recommend. 'Our Rating' indicates how we feel each property rates according to normal Western hotel standards. 'Local Rating' indicates how the property is categorised/rated locally: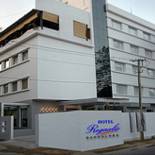 Regaalis Hotel Bangalore
Regaalis has elegantly designed, spacious rooms and state-of-the-art facilities. An Ideal business hotel with well equipped business centre and conferencing facilities. The hotel is a true blend of Royal charm and modern style.
For all our tours and tailor-made holidays we provide you with a clear categorisation of all hotels we use. The REGIONAL CATEGORY indicates the local rating of each hotel in each respective country. We have also rated each hotel using OUR CATEGORY, which will be in line with generally accepted western hotel grading standards.
Simple
Basic hotels and simple accommodation is a no frills option with an adventurous authentic feel.
Standard
Standard accommodation equates to a Western 3-star standard, always featuring en-suite rooms and usually a restaurant.
Superior
Superior accommodation equates to a Western 4-star standard, featuring en-suite rooms and usually a restaurant and often a swimming pool and/or a fitness centre.
Deluxe
Deluxe accommodation equates to a Western 5-star standard, usually featuring spacious, en-suite rooms, a restaurant, swimming pool and fitness centre and an array of amenities, excellent service and customer care.
Lavish
Lavish accommodation equates to a Western 5-star plus standard - the creme de la creme. Featuring spacious, en-suite rooms, a restaurant, swimming pool and fitness centre and an array of amenities, this accommodation is a cut above the rest. Sheer opulence!
Bangalore Tailor made suggestions
Here are some of the recent tailor made itineraries we have created for our clients which include a visit to Bangalore.