To get you started with planning your holiday to Goa, we have showcased below some popular itineraries requested by our clients which we hope will inspire your visit to India Golden Triangle & Goa
14 Days FROM $3,049
The perfect holiday cocktail! Starting off with the sites of India's famous Golden Triangle, this tour concludes in the tropical climes of Goa. Sun, sea, sand and plenty of famed Goan cuisine! You can also try your hand at cooking up a curry or two!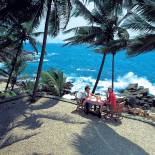 Cooking Course in Goa
8 days FROM $2,569
Set in palm-fringed Goa, this introduction to the art of cooking Indian food is a course designed especially for the enthusiastic home cook. Let the tropical sun and our expert chefs ensure you return home tanned and talented!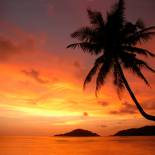 Tropical Goa
5 days FROM $1,159
Palm fringed beaches, tropical warm seas and year round sun are just three of the many reasons to visit Goa. Add to this charming Portuguese archiecture and culture and delicious local cuisine and you've got a fantastic recipe for the perfect beach break.