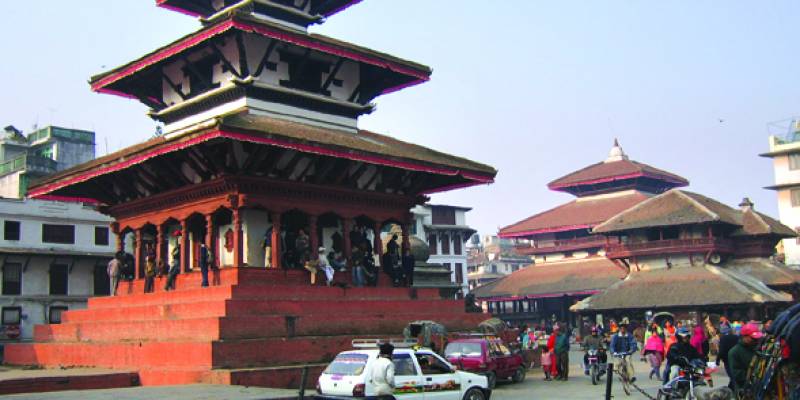 Tailormade Holidays and Tours To Nepal
Kathmandu
Kathmandu Tailormade Holidays
Resembling a medieval city of temples, shrines and living gods, Kathmandu is Nepal's biggest and most cosmopolitan city, a meeting place of a dozen ethnic groups and once one of the most important points on the caravan routes between Tibet and India. Said to have been founded by king Gun Kamdev in 723 AD, one of the more likely theories of how the city got its name is that it was named after Kastha-Mandap, a pagoda carved from the single tree.
Sights to see are Pashupatinath Temple which stands on the banks of the River Bhaginiti, Swayambhunath Pagoda, the colossal Bodhnath and the King's Palace with the giant bats hanging from the trees and bamboo.
Durbar Square, in the heart of Kathmandu, is home to more than 50 stunning temples and shrines and is a UNESCO World Heritage site. The most notable sites are Taleju Temple, one of the oldest temples and an example of Newari architectural style, Kumari Palace, home of the living goddess, Saraswati Temple - the goddess of knowledge and learning and the Sweta Bhairab statue that is only on show during the Indra Jatra festival.
Many festivals take place in Kathmandu and it is also the starting point for many adventure activities. New Road is great for shopping, Freak Street, once the home of hippies, is now a restaurant area and Thamel Chowk is great for restaurants and shopping.
To get you started with planning your holiday to Kathmandu, we have showcased below some popular itineraries requested by our clients which we hope will inspire your visit to India Highway to Himalayas
18 Days FROM $3,949
Combining an intoxicating mix of culture, incredible wildlife, exceptional sights and unsurpassed scenery. A road less travelled, the Highway to Himalayas is our definitive group tour of the North of India and Nepal.
Tailormade Holidays to Kathmandu
On the Go are expert at planning holidays in India — tailored to suit your individual requirements. Please have a look at some of the tailormade itineraries below that we have created for our clients which include Kathmandu.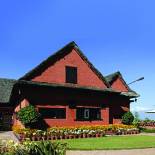 Dhulikhel Mountain Resort, Kathmandu
This resort offers a breathtaking view of the Himalayan panorama and a great way to enjoy the countryside. The comfortable rooms are in private bungalows set in well maintained gardens.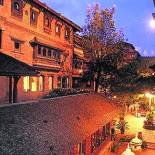 Dwarika's Kathmandu Village Hotel, Kathmandu
A boutique property with in built wood carvings like doors, windows which have been collected over a period or time and restored. They have two wings. The standard rooms are basic with all the same facility but in the new wing each room is different.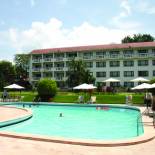 Himalaya Hotel, Kathmandu
The Himalaya Hotel offers first class accommodations and splendid views of the entire valley, its surrounding hills and, on clear days, the panoramic views of the majestic high Himalayas .
For all our tours and tailor-made holidays we provide you with a clear categorisation of all hotels we use. The REGIONAL CATEGORY indicates the local rating of each hotel in each respective country. We have also rated each hotel using OUR CATEGORY, which will be in line with generally accepted western hotel grading standards.
Simple
Basic hotels and simple accommodation is a no frills option with an adventurous authentic feel.
Standard
Standard accommodation equates to a Western 3-star standard, always featuring en-suite rooms and usually a restaurant.
Superior
Superior accommodation equates to a Western 4-star standard, featuring en-suite rooms and usually a restaurant and often a swimming pool and/or a fitness centre.
Deluxe
Deluxe accommodation equates to a Western 5-star standard, usually featuring spacious, en-suite rooms, a restaurant, swimming pool and fitness centre and an array of amenities, excellent service and customer care.
Lavish
Lavish accommodation equates to a Western 5-star plus standard - the creme de la creme. Featuring spacious, en-suite rooms, a restaurant, swimming pool and fitness centre and an array of amenities, this accommodation is a cut above the rest. Sheer opulence!
Inspired?
Our team is standing by to help build your perfect Indian Subcontinent itinerary
Create Your Holiday