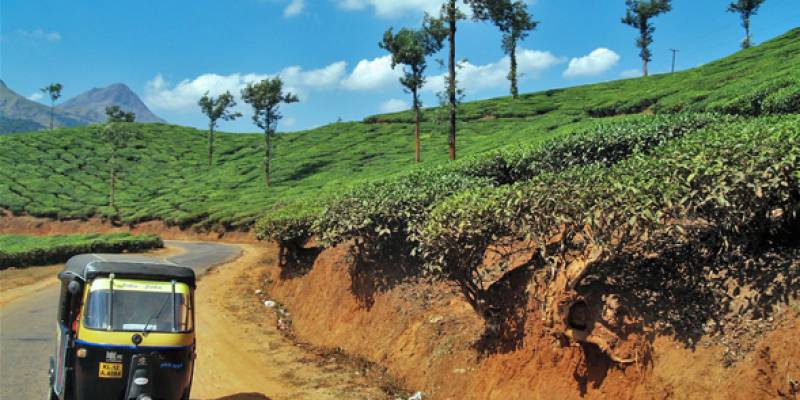 Tailormade Holidays and Tours To South India
Wayanad
Wayanad Tailormade Holidays
Situated in the mountains of the Western Ghats in Southern India is Wayanad. At a height ranging from 700 to 2100 metres above sea level and only 76 kilometres from the seaside city of Kozhikode, also known as Calicut, Wayanad is one of the loveliest hill stations of Kerala offering picturesque nature and plentiful wildlife.
Due to the high altitude agriculture is made up of mostly perennial plantations. Major crops being tea, coffee, pepper, cardamon and rubber. Rice paddies are also becoming more common in the valleys and green ginger is a popular product of the region.
Recorded history only dates back to the 18th Century. The area was ruled by the Rajas of the Veda tribe but later came under the rule of the Pazhassi Rajas of the Kottayam royal dynasty. When Hyder Ali became the ruler of Mysore he invaded Wayanad bringing it under his control until Tipu returned Wayanad to the Kottayam royal dynasty but also handed over the entire Malabar region to the British after the Sreerangapattanam truce resulting in the British believing Wayanad was in fact theirs. This led to fierce encounters between the British and Kerala Varma Pazhassi Raja of Kottayam. The Raja was eventually forced into the wilderness of Wayanad and used guerilla tactics to attack the British, however this only kept them at bay for a short while before British might finally won out.
The British quickly set about opening the rugged area to cultivation by building roads. New settlers poured into the area as word spread of the riches to be made in such favourable agricultural terrain.
Tailormade Holidays to Wayanad
On the Go are expert at planning holidays in India — tailored to suit your individual requirements. Please have a look at some of the tailormade itineraries below that we have created for our clients which include Wayanad.
Inspired?
Our team is standing by to help build your perfect Indian Subcontinent itinerary
Create Your Holiday