Jordan Day Tours
Join us in Jordan for a day tour of some of the country's most famous sights. Picked up from the doorstep of your hotel and guided by a qualified English-speaking tour guide you'll explore city sites and beyond, from the bustling cosmopolitan capital of Amman to the lost ancient city of Petra. Plus head to the Dead Sea and float in it's mineral rich waters for a day of rest and relaxation.
Picked up from the doorstep of your hotel
Local tour guides
Excellent value
See the real Jordan
Discover some of the most iconic sites
Get an authentic feel for Jordan on our day tours
Amman: Postcard of Petra
1 day | FROM USD $629
A visit to Jordan would not be complete without a day exploring the vast lost city of Petra. Walk through the towering sandstone walls of the narrow Siq; marvel at the grandeur of The Treasury facade; and climb to the magnificent Monastery and enjoy views of the city below on this Jordan Day Tour.
Countries Visited: Jordan
All About Amman
1/2 day | FROM USD $409
Uncover the Amman of old at the ancient hilltop citadel, fascinating National Archaeological Museum, impressive Roman Theatre and intriguing Folklore Museum. Plus catch a glimpse of modern Arab life amongst the bustling souks and streets of downtown Amman on this Jordan Half Day Tour.
Countries Visited: Jordan
The Inside Track
Our Latest Updates from across the globe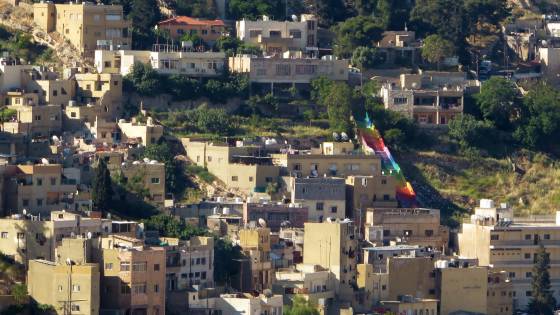 Photo Showcase
Extra time in Jordan
June 10, 2015 • Guest Bloggers
While the bustling capital of Amman, vast red desert landscape of Wadi Rum and the once lost city a...
Read Full Story News Tips and Trivia
Different views of Petra
May 25, 2015 • OTG Team
If I ask you to picture the country of Jordan, I can almost guarantee that one particular image to ...
Read Full Story Extra Time in...
Citadels, souks & museums in Amman
January 5, 2015 • OTG Team
If you've got an afternoon or evening to spare in Amman at the start or end of your tour, why to...
Read Full Story