Jordan Group Tours
With the once lost city of Petra, vast desert of Wadi Rum and the buoyant waters of the Dead Sea making it to the top of most travellers' wish lists in Jordan, we've made sure these are included on all of our group tours. In addition to this, you can also take in the Roman ruins of Jerash, explore Crusader castles or opt to learn how to prepare tasty local cuisine. All of our Jordan group tours are led by expert local guides and include return airport transfers, ensuring you're taken care of every step of the way.
2 day visit to Petra on all tours
Average group size of 10-15
Complimentary airport transfers, any day, any time
Guaranteed departures
Lots of authentic experiences
4-star hotels
Combo tours with Egypt and Israel
Dead sea included on every tour
Local tour guides
No single supplements on most tours
Highlights of our group tours to Jordan
On our group tours to Jordan you'll get off the grid in the vast red landscape of Wadi Rum, dine around a crackling bonfire under the desert stars, wander down the towering curved passageway of the Siq at Petra by day, marvel at the brilliant starry sky above the facade of the Treasury by night; slather on a layer of therapeutic mud in the Dead Sea; take in incredible views of the Promised Land from sacred Mt Nebo and explore Crusader castles. All our group tours in Jordan are escorted by a Jordanian tour guide, who will make your holiday as seamless as possible, ensuring smooth hotel check-in, organising day-to-day activities and giving you tips on where to shop or eat at each port of call.
The Inside Track
Our Latest Updates from across the globe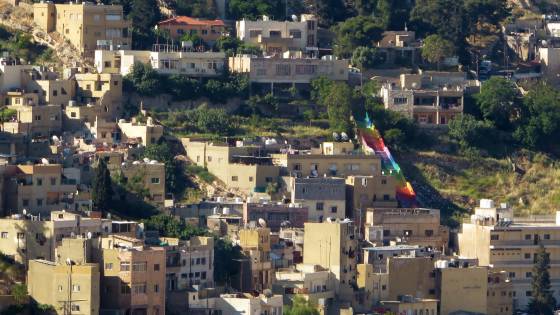 Photo Showcase
Extra time in Jordan
June 10, 2015 • Guest Bloggers
While the bustling capital of Amman, vast red desert landscape of Wadi Rum and the once lost city a...
Read Full Story News Tips and Trivia
Different views of Petra
May 25, 2015 • OTG Team
If I ask you to picture the country of Jordan, I can almost guarantee that one particular image to ...
Read Full Story Extra Time in...
Citadels, souks & museums in Amman
January 5, 2015 • OTG Team
If you've got an afternoon or evening to spare in Amman at the start or end of your tour, why to...
Read Full Story