Jordan XMAS and New Year Tours
Escape to the sun and enjoy Christmas or New Years in Jordan on one of our special Christmas and New Year departures. Imagine floating in the Dead Sea, exploring crusader castles, delving into the mysterious city of Petra and so much more. Celebrate Christmas Day with a Jordanian feast in Petra or New Years Eve under a glittering sky of stars at our desert camp in Wadi Rum.
Spend XMAS or New Years eve in Petra or Wadi Rum
4-star hotels
Dead sea included on every tour
Guaranteed departures
Lots of authentic experiences
2 day visit to Petra on all tours
Average group size of 10-15
Complimentary airport transfers, any day, any time
Local tour guides
No single supplements on most tours
Our XMAS and New Year tours in Jordan
Xmas in Petra
8 Days | FROM USD $2,299
Prepare a Jordanian Christmas feast in the Petra Kitchen, participate in a Boxing Day talent competition at Wadi Rum, take a dip in the Dead Sea, explore Petra in depth and visit Roman ruins and the world's oldest mosaic map of the Holy Land…all these highlights and more on our special Christmas...
Countries Visited: Jordan
New Years in Wadi Rum
8 Days | FROM USD $2,299
Celebrate a Bedouin New Year's Eve Bash in the heart of Wadi Rum desert. Add to this the fascinating Lost City of Petra, swimming in the Dead Sea and exploring heaps of Roman ruins and you can be assured that you'll be ringing in the new in style!
Countries Visited: Jordan
Festive Road to Jordan
16 days | FROM USD $3,299
Pyramids, Valley of the Kings, Nile felucca sailing and relaxation in Hurghada on the Red Sea; combined with Jordan, home to the stunning Rose City of Petra (voted one of the New 7 Wonders of the World), the beautiful Wadi Rum desert and the buoyant Dead Sea.
Countries Visited: Egypt, Jordan
XMAS and New Year tour highlights: Petra and Wadi Rum
The fabled Rose City of Petra must rate as one of the greatest wonders ever – half-built, half-carved into the rock, this unique ancient city, positioned in a deep canyon is only reachable through a narrow, meandering cleft (or siq) in the rock. In the incredibly scenic desert of Wadi Rum, vast valley floors of red sand and rock are punctuated by towering mountains, or jebels as they're known, with the tallest peak reaching 1,832m in height. The jebels dramatically change colour with the movement of the sun and sunrise and sunsets in the desert are simply spectacular. At night, the sky comes alive with a galaxy of stars and by far the best way to experience this stunning landscape is overnight camping.
The Inside Track
Our Latest Updates from across the globe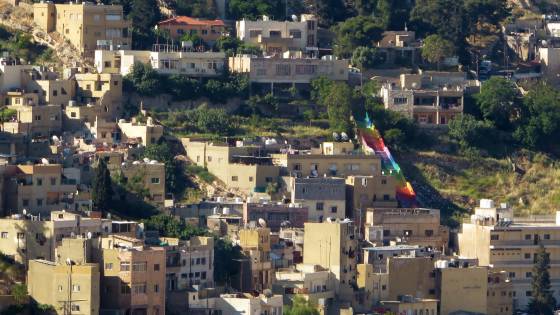 Photo Showcase
Extra time in Jordan
June 10, 2015 • Guest Bloggers
While the bustling capital of Amman, vast red desert landscape of Wadi Rum and the once lost city a...
Read Full Story News Tips and Trivia
Different views of Petra
May 25, 2015 • OTG Team
If I ask you to picture the country of Jordan, I can almost guarantee that one particular image to ...
Read Full Story Extra Time in...
Citadels, souks & museums in Amman
January 5, 2015 • OTG Team
If you've got an afternoon or evening to spare in Amman at the start or end of your tour, why to...
Read Full Story