 Tailormade Holidays and Tours To Kenya
Lake Naivasha
Lake Naivasha Tailormade Holidays
Lake Naivasha is a freshwater lake, unlike many in the region, which are soda lakes. The lake is shallow and the area varies depending on the rainfall, ranging from 114 to 990 square kilometres. Strong afternoon winds can cause the lake to get very rough quite suddenly. The local Masai called the lake Nai'posha, meaning "rough water", which the British later spelled incorrectly as Naivasha.
The region was first settled in the 1930s by the notorious British 'Happy Valley' set who bought all the neighbouring farmland – much of which is still owned by white Kenyans. Between 1937 and 1950 the lake was used as a landing place for plane passengers destined for Nairobi. The aircraft would land on the lake where the Lake Naivasha Country Club now stands and travellers would board a bus for Nairobi. Even today when the water is low you can see the wooden posts that mapped out the runway
At the beginning of the 20th Century, Naivasha completely dried up and effectively disappeared. The resulting open land was farmed, until heavy rains a few years later caused the lake to return. The lake itself is not technically a national park, as most of the land around the lake is privately owned,. Because the lake is a freshwater one and the surrounding soil fertile, it is a major production area for fruit, vegetables and, more recently, vineyards. Due to the forests around the lake, the area is full of birdlife and the water attracts wildlife, with giraffe, colobus monkeys, hippos and buffalo most commonly spotted.
To get you started with planning your holiday to Lake Naivasha, we have showcased below some popular itineraries requested by our clients which we hope will inspire your visit to Kenya
Tailormade Holidays to Lake Naivasha
On the Go are expert at planning holidays in Kenya — tailored to suit your individual requirements. Please have a look at some of the tailormade itineraries below that we have created for our clients which include Lake Naivasha.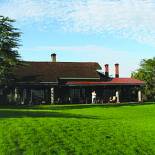 Lake Naivasha Country Club, Lake Naivasha
Lake Naivasha Country Club features old colonial architecture. The comfortable accommodation is in rooms and cottages set in 12 hectares of green lawn shaded by green mature acacias and spreading fever trees.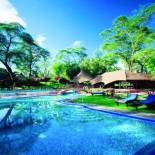 Lake Naivasha Sopa Lodge, Lake Naivasha
Set amongst extensive gardens filed with frangipani and protea, the Sopa Lodge in Naivasha is an ideal location for exploring the local area. Double storied cottages with spacious rooms, beautiful en suite facilites and private balconies all set around a crescent shape make up the lovely accommodation here. The pool bar is a great way to cool off at the end of the day and if guests feel peckish they can head to the pizzaria next to the pool for a taste of Italy! The lodge is on the southern shores of Lake Naivasha.
For all our tours and tailor-made holidays we provide you with a clear categorisation of all hotels we use. The REGIONAL CATEGORY indicates the local rating of each hotel in each respective country. We have also rated each hotel using OUR CATEGORY, which will be in line with generally accepted western hotel grading standards.
Simple
Basic hotels and simple accommodation is a no frills option with an adventurous authentic feel.
Standard
Standard accommodation equates to a Western 3-star standard, always featuring en-suite rooms and usually a restaurant.
Superior
Superior accommodation equates to a Western 4-star standard, featuring en-suite rooms and usually a restaurant and often a swimming pool and/or a fitness centre.
Deluxe
Deluxe accommodation equates to a Western 5-star standard, usually featuring spacious, en-suite rooms, a restaurant, swimming pool and fitness centre and an array of amenities, excellent service and customer care.
Lavish
Lavish accommodation equates to a Western 5-star plus standard - the creme de la creme. Featuring spacious, en-suite rooms, a restaurant, swimming pool and fitness centre and an array of amenities, this accommodation is a cut above the rest. Sheer opulence!
Inspired?
Our team is standing by to help build your perfect Africa itinerary
Create Your Holiday