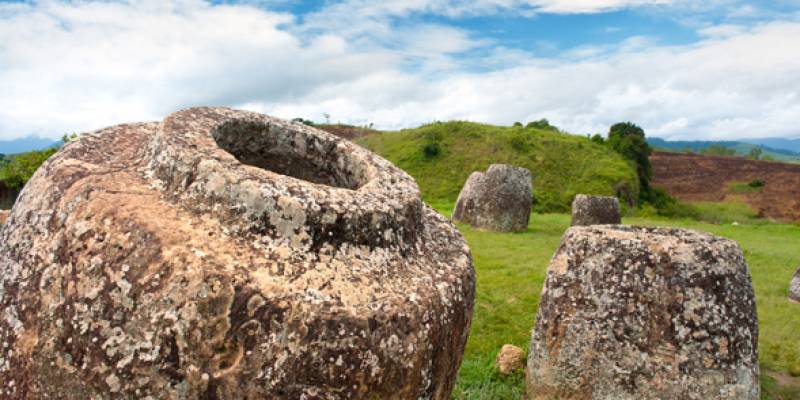 About Phonsavan
Situated in the northeast of Laos, Phonsavan is the provincial capital of the Xieng Khouang province and the base for trips to the area's star attraction – the Plain of Jars. Thousands of mysterious stone jars are scattered across the rolling hills and grassy plains, appearing in clusters ranging from just a few to several hundred and weighing up to 6 tonnes.
Their origin is unknown though legend tells of a race of giants who inhabited the area. After winning an arduous battle with their enemy, they built the jars to store wine to celebrate their victory. Initial research in the 1930s suggested that the jars were used for prehistoric burial practices and have been dated back as far as the Iron Age. Human remains have since been found, supporting this theory.
Phonsavan Tailor made suggestions
Here are some of the recent tailor made itineraries we have created for our clients which include a visit to Phonsavan.