Mayan
Ruins
Footsteps of the Mayans - 13 days
Take a memorable journey from Mexico to Antigua in Guatemala, one of Central America's most enchanting cities.
Read More
Tours to Mexico
From the magnificent Mayan ruins of Teotihuacan, Palenque and Chichen Itza, to the wide sandy beaches and azure waters of the Yucatan Peninsular, Mexico offers a wealth of diverse and wonderful attractions.
On our Mexico small group tours, discover the pretty colonial towns and colourful markets of Merida, San Cristobal and Oaxaca. Travel through spectacular scenery - from snow capped mountains and volcanoes to lush highlands, forests and lakes, and relax on idyllic beaches of Playa del Carmen.
Lots of authentic experiences
Guaranteed departures
Expert local guides at certain sites of interest
No single supplements
Average group size of 8-12 (maximum 16)
Escorted by a tour leader
Simple accommodation with lots of character
Complimentary arrival transfer (excluding tour starts in Cancun)
Use of local transport
Mexico City
Live it up in Mexico's vibrant capital
With world class museums, archaeological treasures, amazing shopping, top restaurants and nightlife, Mexico's capital is a fascinating city of contrasts. Architecturally diverse with colonial buildings, ancient ruins and modern high-rises, at the heart of the city is Zocalo - the lively main square. Founded by the Aztecs in the 14th century, you can still see the remnants of the Aztec city beneath the glass flooring outside of 16th century Catedral y Sagrario Metropolitano.
Travelling to Mexico on tour with us
Our small group tours to Mexico are escorted by a tour leader, we stay in simple hotels, guesthouses & homestays and get around on public transport – giving you a truly authentic travel experience in Mexico, getting to know local people along the way.
Our selection of Mexico group tours range from 10 to 22 days and start in Mexico City, Cancun or Antigua. All our group tours combine touring of Mexico with neighbouring Guatemala and (in some cases) Belize. If you are looking for a longer holiday in Central America, we've planned our tours such that you combine two or three of our Central America tours to travel from Mexico City to San Jose in Costa Rica or Panama City in Panama.
More about our tours to Mexico
"
Hi Katrina, I wanted to say thank you for your professional and prompt assistance, greatly appreciated!! Tour was Top Shelf. So good in fact, my wife stayed on for a further 3 weeks. Thanks again, we won't hesitate to return.... "
The Inside Track
Our Latest Updates from across the globe
Video of the Week
Magical Mexico
June 26, 2015 • OTG Team
With archaeological ruins aplenty, pretty colonial towns, stunning landscapes, tropical beaches and ...
Read Full Story
Video of the Week
Life on Roatan Island
November 14, 2014 • OTG Team
Just offshore of northern Honduras is the island paradise of Roatan, the largest of the beautiful in...
Read Full Story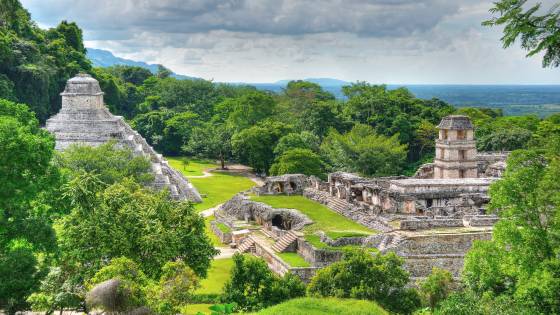 Photo Showcase
Top 10 things to do in Central America
May 28, 2014 • OTG Team
If you want to take an exciting and adventurous journey through Mexico and Central America but are ...
Read Full Story