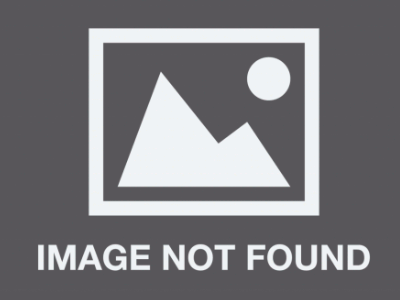 Make your way to magical Morocco this Christmas, a short hop from Europe but worlds apart. An exotic land of spices, ancient Kasbahs, rolling Saharan sands, verdant valleys and bustling souks.
Compare Tours
Compare Tours
Select up to 3 tours to compare prices, itineraries and complete tour options:
The hotels listed below are ones which we frequently use on this tour. We reserve the right to substitute these hotels to ones of a similar standard when necessary.
For all our tours and tailor-made holidays we provide you with a clear categorisation of all hotels we use. The REGIONAL CATEGORY indicates the local rating of each hotel in each respective country. We have also rated each hotel using OUR CATEGORY, which will be in line with generally accepted western hotel grading standards.
Simple
Basic hotels and simple accommodation is a no frills option with an adventurous authentic feel.
Standard
Standard accommodation equates to a Western 3-star standard, always featuring en-suite rooms and usually a restaurant.
Superior
Superior accommodation equates to a Western 4-star standard, featuring en-suite rooms and usually a restaurant and often a swimming pool and/or a fitness centre.
Deluxe
Deluxe accommodation equates to a Western 5-star standard, usually featuring spacious, en-suite rooms, a restaurant, swimming pool and fitness centre and an array of amenities, excellent service and customer care.
Lavish
Lavish accommodation equates to a Western 5-star plus standard - the creme de la creme. Featuring spacious, en-suite rooms, a restaurant, swimming pool and fitness centre and an array of amenities, this accommodation is a cut above the rest. Sheer opulence! El Andalous Hotel & Spa, Marrakech
The hotel El Andalous is with a Moorish decor and sumptuous gardens and it evokes the golden age of Arab-Andalusian culture; exotic and romantically rich. This distinguished hotel opens onto a landscaped garden which is a haven of scents and colors. Hotel Tomboctou, Todra Gorge
Formerly the residence of Sheikh Bassou Ou Ali, the Hotel Tomboctou is an authentic Kasbah of soil that was fully refurbished in 1994. The 14 charming rooms are blessed with typical warming Moroccan themes, are fully air conditioned and equipped with excellent en suite facilities. The refreshing outdoor pool is perfect for relaxing by and meals are served in either the tent or earthen hall. Why not try local delicacies like traditional tagine or Berber omelette? Well located close to Tinehir and popular Todra Gorge.
Trip Highlights
Marrakech - UNESCO-listed Place Djemaa el Fna (ancient medina, souks and market place)
High Atlas Mountains and views of Mt Toubkal - North Africa's highest peak
Todra Gorge - towering red canyon
Erg Chebbi sand dunes - beginning of the Sahara
Ait Benhaddou - UNESCO-listed fortified kasbah city
Bahia Palace - 19th Century palatial residence of the grand vizier Sidi Moussa & Koutoubia Mosque.
Dades Gorge - valley of the roses
Merzouga - Berber village and start point for our camel trek into the great Sahara
Ouarzazate - home to Morocco's film industry. Opt for a visit.
Included
7 breakfasts, 4 lunches, 5 dinners including a traditional Berber meal in the Sahara
Arrival transfer from Marrakech airport on day 1
Guided tour of Marrakech
Specialist local guides at some sites
All road taxes and tolls
6 nights 3 star hotel accommodation and 1 night camping - Berber desert camp in the Sahara
Camel trek into the great Sahara
Escorted by an English speaking tour leader
All transportation and transfers in private mini van/touring vehicle
Not Included
Gratuity for your tour guide & driver. Budget approx USD$2 - 3 per person per day. Tipping your tour guide and driver is an entirely personal gesture.
Note: On some road journeys, the tour leader may not be in your particular vehicle
Tipping Kitty: $50 USD

Tipping is not a natural part of many Western cultures and many of us feel uncomfortable, or unsure, about when, or how much, to tip. However, in Morocco, tipping makes up a significant part of many people's wages so it's important that we get it right. For this reason we've developed a very simple system to take all the hassle out of tipping. With our 'tipping made easy' policy, a nominal pre-determined amount is collected from all group tour participants to cover tips en route. This then saves you the hassle of when and how much to tip bellhops, luggage handlers, local guides and other support staff through the tour. Our 'tipping made easy' doesn't include a tip to your group tour leader. Naturally, though, the amount is up to you as tipping is an entirely personal gesture.
International flights and visa
Entrance Fees: $20-30 USD
"
The overall tour was good and Jamal was friendly.
The only concern was the hotel could be better. They were run down and cold. I would be careful with the hotel in Marrakech, there are a couple of inappropriate people at the hotel bar. "
Novie Sutandhi
Tour
4
Guide
Country
"
The 2 day camel trek and camping was amazing. The best meal we had was at the hotel in Merzouga (although the heat didn't really work in that hotel). Rock climbing was amazing (although our guide forgot about it so we had to wake up really early the next day to fit it in). More local restaurants would be better - the restaurants chosen for us were a little bland. Also - our schedule was never laid out day to day so it was hard to plan what to wear or if we needed to bring toilet paper or snacks. I'd recommend a white board or poster each morning that details the time we need to leave and approximate stops and meals. Also - we didn't get any information about Morocco - we had to ask a LOT of questions to get basic facts about the stops on the tour and the local Moroccan culture. Id recommend giving the guides 5 facts or so per stop so that we can get more information on the country and the places we're visiting - or let us know ahead of time that we should do our own research. The best parts of the trip were the came ride and camp, rock climbing and visiting the souk in Marrakech. Magical."
Amy McGee
Tour
4
Guide
Country
"
1. Great people and good mix of nationalities, even nos. on m/f and age mix good.
2. But far to large a group which resulted in different ideas as to what to do at certain times and really restricted where we went on occasion. Jamal dealt with it all very well. Most of the group were saying it was too large. Personally I would not want more than 12 for similar trip in future, so would look for this when booking.
3. Personally I would have chosen breakfast and dinner with a short 'pic nic' style lunch. Most people also seemed to think that the long 3 course lunches took away time which could have been spent walking in various places. There was so much driving that walks were needed. Also to make contact with the landscape and people.
4. Food the most delicious I have ever tasted - bread, vegetables and oranges. All locally grown, all organic and all fed only with fertiliser from own animals. Lacking any protein for vegeatrians (2 of us). Food not so good in Marrakech.
5. Hotels all good. Breakfasts fantastic. One hotel had no heating - a great shock.
6. All additional guides and others very good.
7. Berbers/Tuareg interesting, friendly and polite.
8. Jamal good guide but too many people for him to be given much information.
9.. Extra day booked - fantastic with Jamal and mule owner alone.. En route stopped at large weekly market, etc which couldn't do with large group. Also lunch with family and Jamal enabled me to ask and learn much more. Most informative day of holiday.
10. The Marrakech guide was a nice chap and helpful and friendly when I parted from the group in pointing me in the right direction. Basically he laughed and joked and a lot of us wandered away, learnt nothing at all. Might I suggest a young student with intellectual application. Totally lacking in information even when questions asked. "
Lyn Nodes
Tour
4
Guide
Country
"
Hi Charlie,
Just wanted to say a massive thank you for organising such a fantastic holiday. It was definitely the best trip I have ever been on and I've made some lifelong friends.
Everything was planned perfectly and it was great to sit back and go with the flow. I'll definitely be booking Egypt through On The Go later this year!
Have a great New Year. "
"
The tour was excellent. Aziz, our guide, was marvellous - very helpful, mature, adaptable, knowledgeable and really a pleasure to talk to. Omar - the driver was great and demonstrated good knowledge of the roads. We enjoyed the whole tour."
Prices shown are per person travelling. 'Twin/Double' prices per person apply when there are 2 people travelling, sharing a room. The 'Single supplement' applies for single travellers who require their own room and needs to be added to the 'Twin/Double' price. If you are happy to be paired up with another single traveller of the same sex on your tour, this can be arranged, thus avoiding the single person supplement.
2015
Price/Person
Single Supp.
2016
Price/Person
Single Supp.
Tour Details
Starts
Marrakech
Ends
Marrakech
Departs
23 Dec 2015
Hotel Rating
3 star
Local Payment
None
Tour Guide
Yes - escorted by a tour guide
Meals
Breakfast: 7, Lunch: 4, Dinner: 5
"
The overall tour was good and Jamal was friendly.
The only concern was the hotel could be better. They were run down and cold. I would be careful with the hotel in Marrakech, there are a couple of inappropriate people at the hotel bar. "