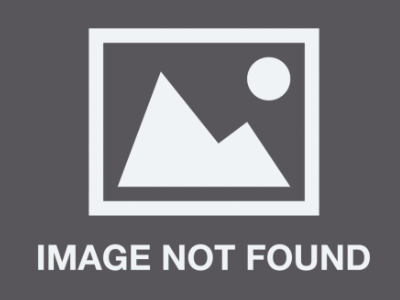 Spend a cracking Christmas exploring the Atlas, snap up some bargains in the souks of Marrakech and ring in the New Year beachside in Essaouira, on Morocco's stunning Atlantic coast!
Compare Tours
Compare Tours
Select up to 3 tours to compare prices, itineraries and complete tour options:
The hotels listed below are ones which we frequently use on this tour. We reserve the right to substitute these hotels to ones of a similar standard when necessary.
For all our tours and tailor-made holidays we provide you with a clear categorisation of all hotels we use. The REGIONAL CATEGORY indicates the local rating of each hotel in each respective country. We have also rated each hotel using OUR CATEGORY, which will be in line with generally accepted western hotel grading standards.
Simple
Basic hotels and simple accommodation is a no frills option with an adventurous authentic feel.
Standard
Standard accommodation equates to a Western 3-star standard, always featuring en-suite rooms and usually a restaurant.
Superior
Superior accommodation equates to a Western 4-star standard, featuring en-suite rooms and usually a restaurant and often a swimming pool and/or a fitness centre.
Deluxe
Deluxe accommodation equates to a Western 5-star standard, usually featuring spacious, en-suite rooms, a restaurant, swimming pool and fitness centre and an array of amenities, excellent service and customer care.
Lavish
Lavish accommodation equates to a Western 5-star plus standard - the creme de la creme. Featuring spacious, en-suite rooms, a restaurant, swimming pool and fitness centre and an array of amenities, this accommodation is a cut above the rest. Sheer opulence! El Andalous Hotel & Spa, Marrakech
The hotel El Andalous is with a Moorish decor and sumptuous gardens and it evokes the golden age of Arab-Andalusian culture; exotic and romantically rich. This distinguished hotel opens onto a landscaped garden which is a haven of scents and colors. Hotel Tomboctou, Todra Gorge
Formerly the residence of Sheikh Bassou Ou Ali, the Hotel Tomboctou is an authentic Kasbah of soil that was fully refurbished in 1994. The 14 charming rooms are blessed with typical warming Moroccan themes, are fully air conditioned and equipped with excellent en suite facilities. The refreshing outdoor pool is perfect for relaxing by and meals are served in either the tent or earthen hall. Why not try local delicacies like traditional tagine or Berber omelette? Well located close to Tinehir and popular Todra Gorge. Desert Camp, Merzouga
Camping out in the desert is a wonderful experience, seeing the myriad of stars in the sky. Les Jardins , Ouarzazate
A fairly new hotel in Ouarzazate, the Hotel les Jardins is in the traditional style of Kasbah, with spacious rooms. The hotel is set in manicured gardens.
Trip Highlights
Marrakech - UNESCO-listed Place Djemaa el Fna, (medina and marketplace)
High Atlas Mountains and views of snow capped Mt Toubkal
Todra Gorge - towering 300m high canyon
Merzouga - camel trek and Berber style camp
Essaouira - ancient medina, wind swept beaches and current day fishing village
Bahia Palace - 19th century residence of the grand vizier
Jebel Sarho and Dades Gorge - a striking valley and stream cut within the mountain range
Erg Chebbi sand dunes - beginning of the Sahara
Ait Benhaddou - UNESCO-listed fortified kasbah city
Included
10 breakfasts, 4 lunches and 5 dinners including a traditional Berber meal at our Sahara camp.
Arrival transfer from Marrakech airport on day 1
Guided tour of Marrakech
Escorted by an English speaking tour leader
All transportation and transfers in private air-conditioned mini van/ touring vehicle
9 nights 3 star accommodation and 1 night camping - Berber desert camp in the Sahara
Camel trek into the great Sahara
Essaouira - beachside bliss and free time
Specialist local guides at some sites
All road taxes and tolls
Not Included
International flights and visa
Note: On some road journeys, the tour leader may not be in your particular vehicle
Tipping Kitty: $60 USD

Tipping is not a natural part of many Western cultures and many of us feel uncomfortable, or unsure, about when, or how much, to tip. However, in Morocco, tipping makes up a significant part of many people's wages so it's important that we get it right. For this reason we've developed a very simple system to take all the hassle out of tipping. With our 'tipping made easy' policy, a nominal pre-determined amount is collected from all group tour participants to cover tips en route. This then saves you the hassle of when and how much to tip bellhops, luggage handlers, local guides and other support staff through the tour. Our 'tipping made easy' doesn't include a tip to your group tour leader. Naturally, though, the amount is up to you as tipping is an entirely personal gesture.
Gratuity for your tour guide & driver. Budget approx USD$2 - 3 per person per day. Tipping your tour guide and driver is an entirely personal gesture.
Entrance Fees: $20-30 USD
"
Hello
On The Go certainly lives up to its name - we barely stopped!
Mohammad was not the best guide I've ever had on one of these tours. He rarely gave us any information about the country, no history or religion talks, in fact I know virtually no more than I did when I arrived in Marrakesh on the 22nd of December. Most guides I've had before give an insight into the country as we drive along.
Mohammad rarely explained how long we were stopping anywhere, he just clapped his hands when he was ready to leave. Half the time we were hanging around waiting, not knowing whether we could order hot food or whether it was just a loo break.
There were too many breaks along the journeys which wasted too much time. There were far too many long journeys. For instance an apparent four hour journey frequently took another two hours for some unknown reason.
Mohammad also didn't stick to our departure times each morning. So people took their time and we frequently left 15 minutes to half an hour later.
Oh, and he sulked a couple of times which was very unprofessional!
The hotels were lovely. But what's the point of booking us into such lovely hotels with stunning swimming pools when we arrived after dark every evening and left early in the morning? Quite a waste of money. Some of the hotels were very cold too and the air conditioning heating didn't work.
We all felt there was far too much driving. We would have liked options whether to stop for an hour's lunch in a tourist trap restaurant serving tasteless tagines, or whether to just get to our next hotel early enough in order to enjoy some sunshine and lazy time around the swimming pools.
On one occasion when we stopped for lunch at a venue with a swimming pool, I was told sternly by Mohammad when I asked that I couldn't eat outside in the sunshine around the pool, because we all had to 'eat together', which was in a very cold dark large room. Mohammad then proceeded to eat outside around the pool in the sunshine!
On this occasion we all then relaxed around the pool not knowing how long we were supposed to be staying there, and Mohammad was just about to clap us back into the bus when he took one look at everyone's faces and left us alone to enjoy the sunshine for another hour. I think even he realised we were sick of driving all day every day with quick stops in lifeless cold dark restaurants and at last we had time to enjoy some free time and the sunshine.
BUT the people on the tour were great and the age range was good. The driver Ali smiled all the time. The places we did eventually get to were lovely and the itinerary was good. The highlight was of course riding a camel across the Sahara Desert - I tandemed a quad bike back which was great but cost a fortune.
Staying in the beduoin tents that night was good fun. I hadn't read my trip notes properly so hadn't brought a sleeping bag but we were all given three thick blankets each which kept me warm all night. Some people felt it was pretty pointless On The Go asking them to traipse a sleeping bag all the way from their countries just for one night when sufficient warmth was provided.
Anyway, it was a lovely way to spend Christmas and the New Year. I'll definitely consider On The Go if you could advise more honestly how long the daily driving times are. One passenger had asked and every day the driving time was much much longer than he'd been told via email prior to the holiday.
Kind regards
Sarah"
Sarah Howes
Tour
4
Guide
Country
"
Just back from my most awesome New Years experience ever. I was on the Morrocan Surf the New Year and it was more than I could have ever expected. The group was great, our guide was brilliant and finishing in chilled out Essaouira was the best way to finish this tour. Thanks so much On The Go, already planning next years New Year trip with you guys."
"
Thanks for a brilliant Christmas and New Years On The Go. Morocco is a fantastic place and I highly recommend it to anyone and everybody. So impressed with On The Go - I have already booked an ANZAC tour with you guys. Thanks again."
"
Thanks On The Go for my best trip ever. This was my third trip with you guys and you never fail to impress. Keep up the good work."
"
Hey John -
Xmas/NY in Morocco was excellent, a great escape for winter sun and really great fun! The group were all about the same age so we had a good laugh and the berber camp and Sahara camel trek was awsome. The history, scenery, shopping, food, culture and surfing made it an unforgettable experience - would love to say we'd be back but we have a travel wish-list as long our arms.
Next stop, ANZAC day!
Thanks - M&J Sinclair"
Prices shown are per person travelling. 'Twin/Double' prices per person apply when there are 2 people travelling, sharing a room. The 'Single supplement' applies for single travellers who require their own room and needs to be added to the 'Twin/Double' price. If you are happy to be paired up with another single traveller of the same sex on your tour, this can be arranged, thus avoiding the single person supplement.
2015
Price/Person
Single Supp.
2016
Price/Person
Single Supp.
Tour Details
Starts
Marrakech
Ends
Marrakech
Departs
23 December 2015
Hotel Rating
3 star
Local Payment
None
Tour Guide
Yes, escorted by a tour guide
Meals
Breakfast: 10, Lunch: 4, Dinner: 5
"
Just back from my most awesome New Years experience ever. I was on the Morrocan Surf the New Year and it was more than I could have ever expected. The group was great, our guide was brilliant and finishing in chilled out Essaouira was the best way to finish this tour. Thanks so much On The Go, already planning next years New Year trip with you guys."