Safari tours to Mozambique
Draped along Africa's Indian Ocean coastline from South Africa up to Tanzania is magical Mozambique, the continents best kept secret; with dazzling powder-white beaches, coconut palms, crystal blue waters, idyllic offshore islands and some of the world's best diving.
Once Portugal's most important colony, Mozambique has a fascinating cultural heritage and has overcome its turbulent past of civil strife, placing itself firmly back on the tourist map. Maputo, the vibrant and lively capital, and charming Inhambane and Vilanculous, with their bevy of beautiful beaches, hold real appeal.
Visit Mozambique on our multi-country overland safaris or on our classic journey combining Kruger National Park in South Africa with the best of Mozambique.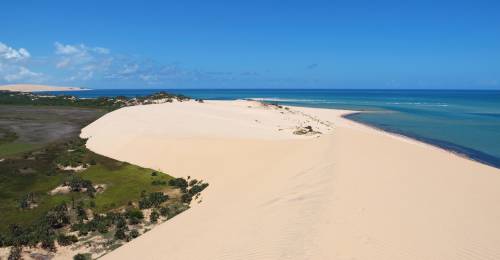 Styles of Travel to Mozambique
A true wilderness experience
The national parks of Mozambique
With three wonderful national parks including Gorongosa National Park with its incredible diversity of species and scenic beauty, Mozambique is a real treat for wildlife fans. Mozambique's depleted wildlife is on the rise and the safaris that you can do well off the beaten track in Mozambique offer a true wilderness experience that's a rarity to find in the world today.
Mozambique Private Safaris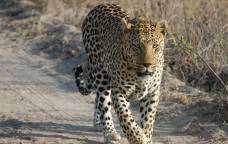 The best of Mozambique
Offshore the Quirimbas and Bazaruto Archipelagos are the jewels of the Indian Ocean, with a handful of small luxurious private island resorts perfect for a blissful relaxing retreat. Mozambique is great getaway for a tailormade holiday with a perfect mix of relaxation and adventure.
When I travelled to Mozambique I felt
Hot
"Driving through the beach sand roads of southern Mozambique you can come across many locals. Mostly selling trinkets, carvings & sarongs. But these of..."
by Mike Rose
Posted on 07 Aug 2015
Read More >
"
Hi Sarah, I just wanted to let you know what a fantastic time I had and to say thank you for all your help and advise beforehand! As an individual traveller I was put at ease by the fantastic, professional and friendly crew. I can honesty say it was the best holiday I have ever had!"