Granada
and Leon
The Way To San Jose - 15 days
Uncover the delights and explore the natural wonders of Nicaragua, plus neighbouring Honduras, Costa Rica and Guatemala in 15 exhilarating days.
View Tour
Tours & Holidays to Nicaragua
Discover the wonders of Nicaragua - Central America's largest and yet least visited country, which remains refreshingly untouched by tourism. Sandwiched between Honduras and Costa Rica, Nicaragua has a string of attractions, from miles of dense rainforest, lush tobacco fields and majestic volcanoes, to beautiful lakes and the charming Spanish colonial towns towns of Leon and ancient Granada. Founded by the Spanish in 1524 and located on the shores of Lake Nicaragua, at the base of Mombacho Volcano, Granada is one of Central America's most charismatic towns and has a distinctly Moorish feel.
Lots of authentic experiences
Use of local transport
Complimentary arrival transfer
No single supplements
Expert local guides at certain sites of interest
Escorted by a tour leader
Simple accommodation with lots of character
Guaranteed departures
Average group size of 8-12 (maximum 16)
The tranquil island of Ometepe
The Jewel in Nicaragua's ecological crown
In the centre of picturesque Lake Nicaragua, is the tranquil island of Ometepe. With its two towering volcanic peaks rising dramatically from the lake, Ometepe is a spectacular sight to behold, blessed with pristine white sand beaches and lush rainforest, which are home to an array of wildlife and ripe for adventure.
The Way To San Jose
15 days | FROM USD $2,159 | Antigua TO San Jose
Travelling from Antigua to San Jose, discover the magnificent Mayan site of Copan and the idyllic Caribbean island of Roatan in Honduras, before spending time in scenic Granada and Leon, Nicaragua's charming colonial cities. Top off your adventure on the volcanic island of Ometepe.
Countries Visited:
Activities available on our tours to Nicaragua
On Ometepe Island see waterfalls and wildlife as you hike through cloud forest to the top of Maderas Volcano where you can freshen up with a dip in its incredible crater lake; take the challenging trek to the summit of Concepcion Volcano; try zip lining through the Mombacho Volcano Cloud Forest; or enjoy a trek through scenic Masaya National Park, with its double-crested and still active volcano.
The Inside Track
Our Latest Updates from across the globe
Video of the Week
Magical Mexico
June 26, 2015 • OTG Team
With archaeological ruins aplenty, pretty colonial towns, stunning landscapes, tropical beaches and ...
Read Full Story
Video of the Week
Life on Roatan Island
November 14, 2014 • OTG Team
Just offshore of northern Honduras is the island paradise of Roatan, the largest of the beautiful in...
Read Full Story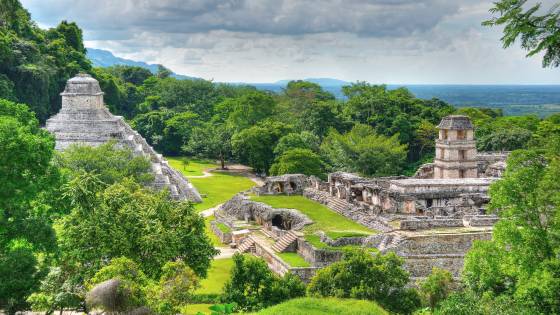 Photo Showcase
Top 10 things to do in Central America
May 28, 2014 • OTG Team
If you want to take an exciting and adventurous journey through Mexico and Central America but are ...
Read Full Story