Group Tours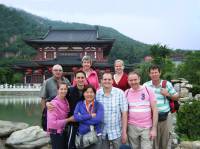 Travelling as part of a group is a great way to meet like minded people and lasting friendships are often formed. You will also be escorted by an experienced tour leader who will make your holiday as seamless as possible, ensuring smooth hotel check-ins, organising day to day activities and giving you tips on where to shop and eat at each port of call. Our exciting group tours are ideal for a first-time visit, and our carefully planned itineraries show you the key highlights and offering you a fun, relaxed an hassle-free experience.


Tailor-Made Holidays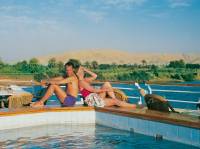 Create that perfect holiday! Our expert team will be happy to plan an itinerary for you - just tell us what you want to see, when you want to go and what kind of accommodation you would like and we'll whip up something truly special! If you are not sure on some of the details, don't worry, our experienced holiday planners will advise you of the best things to see and do. Let us take the hassle out of planning your holiday by advising you on the most scenic routes with the quickest connections to save you time. What's more, you can tweak our initial proposal, making all the adjustments you need so it really is a dream holiday.


Family Holidays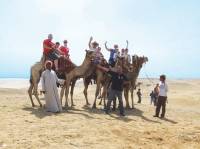 If you and your family want to do something a bit more adventurous than a week at the beach, then take a look at our exciting family holidays catering for families with children over 5 years of age. We offer great family tours to Egypt, Africa, Morocco and China, four destinations that will present unforgettable experiences, and all tours specially designed with children in mind. You'll be travelling with other families (although private tours can also be arranged if you prefer) so both adults and kids will have new found friends to share the time with, and escorted by an experienced tour leader who will make the journey as seamless as possible and informative and exciting to capture the interest of young minds!
Africa Overland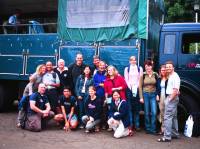 If you want to visit hard to reach places in Africa, traversing some of the most stunning and remote locations on the planet, an overland expedition is ideal. Expedition trucks combine transportation that is great for game viewing and gazing at the diverse landscapes and everything you need for tented camping, in a sociable and cost effective way. You'll have a tour leader and truck driver to ensure your trip goes smoothly but there'll also be plenty of chances to get your hands dirty as overlanding is all about group participation! So if you want to see the best of the beautiful, vast and animal rich continent click below to find out more.
Trekking Trips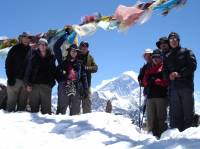 What better way to see the beauty of a country than trekking through the hills, valleys, high or low lands. Our group tours offer great cameradery plus an experienced tour leader, great for encouraging you to keep going especially if you choose to take one of our difficult treks such as Kili or Everest! Alternatively if you would prefer to travel alone or just with a friend let us know and we can arrange a private itinerary for you. You could trek with the Nomadic Berbers in Morocco, or through the mysterious Siq of Petra, to the hill stations of India or the Inca ruins of Machu Picchu and many more!
Railway Journeys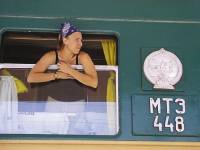 For a relaxing and eco friendly way to travel, consider making your way across India or Russia, Mongolia and China by rail. Train travel can be a great way to meet fellow travellers and an interesting and unique experience that really allows you to absorb stunning scenery and the changing landscapes as you pass from one region to another. The Trans-Siberian train route is perhaps one of the most well known and rightly so, as it is an epic adventure! Our packages make your experience smoother as we arrange accommodation and transfers for you in each stop and offer you a selection of interesting optional activities.
Sailing Trips
If you love the water and the smell of a sea (or river!) breeze, then take a look at our sailing trips. We offer all different types of boats, varying in comfort and size to a whole host of destinations. Some sailing holidays are escorted by tour leaders who will provide you with guided tours in each location, others are accompanied by your ship's captain and crew whilst onboard and sightseeing is left free for you to do as much or as little as you please! Whether you'd like to sail in a felucca in Egypt, a five star cruiser on the Volga River in Russia, island hop in Croatia or something else, our wide range of trips are sure to delight!
City Breaks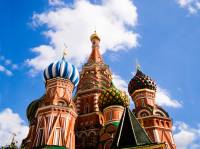 If you're short on time then consider one of our compact city breaks! From cosmopolitan Shanghai and historic Beijing in China, exploring eclectic Cairo in Egypt, wandering through the city of Sultans in Turkey, to delving into the remnants of communism in St Petersburg and Moscow - we have an exciting choice city breaks with a difference for you. All our city breaks can start any day of the year of your choosing and prices are based on 2 people travelling. We take care of all the details - accommodation, transportation and local guides - providing you with a break that balances touring activities with free time for you to explore or relax on your own.
Gastro Breaks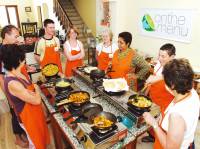 Combine a passion for cuisine and cooking, with a love of travel, on an exciting gastro holiday. Enjoy great food in great places, with our sister company - On The Menu - (www.holidayonthemenu.com). These unique holidays, in a wide range of beautiful locations, from Morocco to Mexico, India to Indonesia, or Sydney to Seville, provide a fascinating insight into local cuisine and cooking techniques. Combine fun, hands on, cooking lessons from friendly and passionate local chefs, trips to local markets to buy fresh produce and plenty of free time to relax and enjoy your spectacular surroundings.
Treasure Trove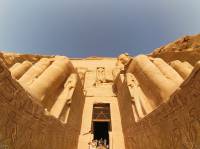 Get right off the beaten track and do something unusual with our treasure trove of special events from witnessing a meteor shower in the Jordanian desert to Red Sea diving in Egypt, gazing at a spectacular solar eclipse, tiger spotting in India, to travelling the Silk Road trade route in China - we have an abundance of exciting holiday ideas to whet your appetite. Some of our special interest tours have scheduled departures dates, whilst some can be started any day of the year – you choose! Suitable for solo travellers, couples or small groups, on the go fully organises accommodation, transportation and local guides - providing you with a holiday that balances touring activities with free time allowing you to explore on your own.