San Jose to
Panama City
Costa Rica to Panama - 14 days
Experience rumbling volcanoes, hot springs, beautiful beaches, colourful markets, abundant wildlife and adventure galore on this 14 day tour of Panama & Costa Rica.
View Tour
Tours & Holidays to Panama
Whilst Panama is perhaps most famous for its impressive man-made Panama Canal, the lesser known natural wonders found here might just be even more remarkable. With a stunning Caribbean coastline of white sand beaches, unspolit coral reefs, idyllic tropical islands and some of the most pristine rainforest in the world, Panama is a country of both outstanding natural beauty and a fascinating colonial history. The country's capital - Panama City, is where you'll find the Panama Canal and is also one of Central America's most cosmopolitan and energetic cities, with a vibrant nightlife, beautiful swathe of beach, wonderful old colonial architecture and gleaming skyscrapers.
Lots of authentic experiences
Guaranteed departures
Complimentary arrival transfer
No single supplements
Expert local guides at certain sites of interest
Escorted by a tour leader
Simple accommodation with lots of character
Use of local transport
Average group size of 8-12 (maximum 16)
Costa Rica to Panama
14 days | FROM USD $1,899 | San Jose TO Panama City
From San Jose to Panama City, travel to the beautiful Pacific Coast of Costa Rica and the idyllic Caribbean Coast of Panama, through cloud forests, pristine national parks and tranquil islands. Experience rumbling volcanoes and bubbling hot springs, beautiful beaches, colourful markets, abundant wildlife and adventure galore!
Countries Visited:
Highlights of our tours to Panama
Visit the tranquil Bocas del Toro Islands, where lush tropical rainforest meets beautiful deserted beaches. Then head to the cooler climes of Boquete - a charming mountain village on the eastern slopes of the Baru Volcano. This gorgeous region is renowned for its sweet oranges and coffee plantations and we offer plenty of exciting optional activities including world-class rafting facilities, mountain biking, rock climbing and rappelling. Our tours end in Panama City where you can choose to extend your stay and explore the sights.
The Inside Track
Our Latest Updates from across the globe
Video of the Week
Magical Mexico
June 26, 2015 • OTG Team
With archaeological ruins aplenty, pretty colonial towns, stunning landscapes, tropical beaches and ...
Read Full Story
Video of the Week
Life on Roatan Island
November 14, 2014 • OTG Team
Just offshore of northern Honduras is the island paradise of Roatan, the largest of the beautiful in...
Read Full Story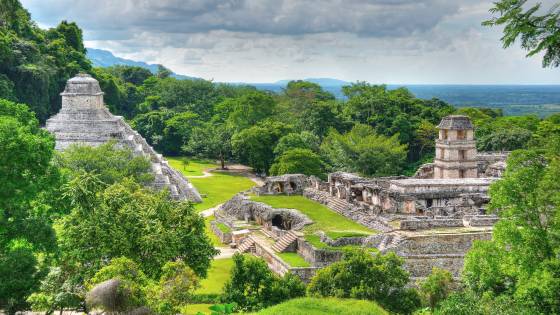 Photo Showcase
Top 10 things to do in Central America
May 28, 2014 • OTG Team
If you want to take an exciting and adventurous journey through Mexico and Central America but are ...
Read Full Story