To get you started with planning your holiday to Inca Trail, we have showcased below some popular itineraries requested by our clients which we hope will inspire your visit to Peru Incas Amazon & Islands
21 days FROM $4,449
Experience the wonders of Peru and Bolivia on this fascinating trip through some of the world's most spectacular scenery. Travel through parched deserts, marvel at snowcapped mountains, trek through pristine rainforests nd visit some of the oldest civilisations in South America.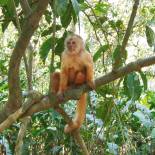 Journey From The Equator
37 days FROM $6,439
Journey through some of the world's most spectacular scenery as we explore the highlights of Peru and end in Bolivia's beautiful capital. Experience the Amazon Jungle and Lake Titicaca, and hike the legendary Inca Trail. Visit one of the deepest canyons in the world and the remarkable desert etchings of Nazca.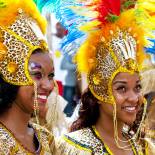 South America Salsa
49 days FROM $8,919
This epic journey begins in the lively city of Rio de Janeiro and covers the amazing Iguazu Falls, the marshlands of Pantanal and the Bolivian altiplano. Marvel at the salt lakes of Uyuni, Lake Titicaca, Colca Canyon and the magnificent Amazon Jungle before discovering the fabled Inca city of Machu Picchu.