Russia Day Tours
Whether travelling to Russia on business or pleasure, join us for a day tour of some of the country's most famous sights. Picked up from the doorstep of your hotel and guided by an English-speaking tour guide you'll explore fascinating city sites and get a true local feel of life in Russia. Highlights include the enchanting cultural city of St Petersburg with its many historical buildings and impressive monuments and energetic Moscow, home of the iconic Red Square, St Basil's Cathedral and the imposing Kremlin.
Picked up from the doorstep of your hotel
Local tour guides
Excellent value
See the real Russia
Discover some of the most iconic sites
Get an authentic feel for Russia on our day tours
Moscow: The KGB, Lenin & More
1 day | FROM USD $399
Explore the capital of Russia, home of the legendary Red Square, iconic St Basil's cathedral and the imposing Kremlin on this Moscow Day Tour. Watch the changing of the guard at the Tomb of the Unknown Soldier, stroll through Red Square, visit the former headquarters of the KGB, marvel at the of...
Countries Visited: Russia
St Petersburg: Culture City
1 day | FROM USD $559
Explore St Petersburg with a drive through the city passing famous sights along the way, from the famous Nevsky Prospect and vast Palace Square, to the lengthy University Embankment and monumental Admiralty building. Plus visit some of the city's most impressive cathedrals and uncover artistic in...
Countries Visited: Russia
The Inside Track
Our Latest Updates from across the globe News Tips and Trivia
Medieval wonder of Russia's Golden Ring
July 20, 2015 • OTG Team
Renowned for its stunning scenery, ancient towns and traditional architecture, The Golden Ring is at...
Read Full Story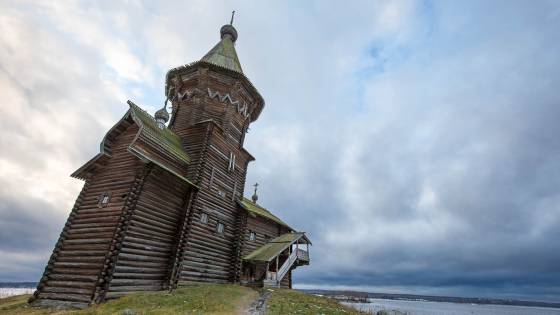 Photo Showcase
Land of a Thousand Lakes
April 29, 2015 • Guest Bloggers
Spanning the border between Russia and Finland, the region of Karelia covers more than 260,000 With ...
Read Full Story Extra Time in...
Exploring St Petersburg
November 3, 2014 • OTG Team
So, you've got a couple hours of free time in St Petersburg and are wondering how to spend your no...
Read Full Story