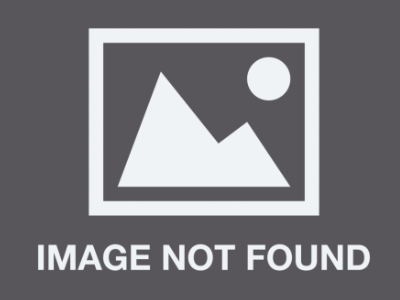 Check out two of Russia's most striking cities. Explore the sights of Moscow - Russia's lively capital, before continuing on to rural Pskov for a local banya experience and capping off the adventure in St Pete's, the jewel in Russia's imperial crown.
Compare Tours
Compare Tours
Select up to 3 tours to compare prices, itineraries and complete tour options:
The hotels listed below are ones which we frequently use on this tour. We reserve the right to substitute these hotels to ones of a similar standard when necessary.
For all our tours and tailor-made holidays we provide you with a clear categorisation of all hotels we use. The REGIONAL CATEGORY indicates the local rating of each hotel in each respective country. We have also rated each hotel using OUR CATEGORY, which will be in line with generally accepted western hotel grading standards.
Simple
Basic hotels and simple accommodation is a no frills option with an adventurous authentic feel.
Standard
Standard accommodation equates to a Western 3-star standard, always featuring en-suite rooms and usually a restaurant.
Superior
Superior accommodation equates to a Western 4-star standard, featuring en-suite rooms and usually a restaurant and often a swimming pool and/or a fitness centre.
Deluxe
Deluxe accommodation equates to a Western 5-star standard, usually featuring spacious, en-suite rooms, a restaurant, swimming pool and fitness centre and an array of amenities, excellent service and customer care.
Lavish
Lavish accommodation equates to a Western 5-star plus standard - the creme de la creme. Featuring spacious, en-suite rooms, a restaurant, swimming pool and fitness centre and an array of amenities, this accommodation is a cut above the rest. Sheer opulence! Izmailovo Gamma Delta , Moscow
Formerly part of the Olympic Village at the 1980 Moscow Olympics, Divided into two wings, Gamma and Delta - thhe Izmailovo Gamma Delta is part of one of the biggest hotels in the world. The rooms are comfortable and with modern amenities and there is also a number of excellent restaurants plus a gym and swimming pool. On arrival to the hotel guests are often welcomed with chocolate and still bottled mineral water. Well located with good access to transport links. Hotel Moscow, St Petersburg
The spacious rooms at Hotel Moscow are simply furnished, with modern amenities and en suite facilities. Many of the rooms boast wonderful views of the Neva River and Alexander Nevsky monastery. Wi-Fi is available throughout the hotel and there are five restaurants on site to enjoy delicious International and Russian cuisine. While the Panorama Bar on the 8th floor offers tasty beverages and incredible views of St Petersburg's historic centre. The Hotel Moscow is centrally located just off Nevsky Prospekt. The hotel is just 2 minutes walk from Alexander Nevsky Square Metro Station.
Trip Highlights
Moscow - UNESCO-listed Red Square, Kremlin and Lenin's Mausoleum and St Basil's Cathedral
Pechory - ancient monastery
St Petersburg's palaces - the Hermitage Museum at the Winter Palace and St Catherine's Palace (visited in winter) or the gardens of Peterhof (visited in summer)
Pskov - ancient town near Estonian border
St Petersburg - UNESCO-listed city area including: Nevsky Prospekt, Museum and University districts, Peter & Paul Fortress, the Church on Spilled Blood and the Vodka Museum
Included
6 breakfasts and 2 lunches
1 overnight train Moscow to Pskov (open sleeper cabin) including bed linen
Guided sightseeing - Moscow, Pechory and St Petersburg
Moscow Metro travel card - 6 journeys
Escorted by an English speaking Russian tour leader (for groups of 6 or more)
All relevant transfers and transportation
5 nights 3 star hotels
Airport arrival transfer on day 1
Russian banya (sauna) experience
Guided tour and tasting at the Vodka Museum
Specialist Russian guides at local sights
Not Included
International flights and visa
Entrance Fees: $40-50 USD
Tipping - an entirely personal gesture
"
Just returned from a wonderful tour of Russia. For some reason everyone else in the group cancelled so it was just me and my wife and the lovely tour guide Natalia. She has a great command of English and was very helpful and we had a very personalised tour and a great holiday.
Natalia has a great personality, very knowledgeable, patient and helpful and a superb guide.
No issues or hassles at any points and was surprised how clean and safe Moscow and St Petersburg were compared to some other European destinations. Also food was cheap. I would advice travellers to learn a smattering of Russian particularly the script if they want to venture solo on the Metro.
The hotels were acceptable through my room the Moscow hotel - Izmailovo Hotel - Gamma-Delta was a little musty though this was compensated by the great breakfast and proximity to the Metro.
Also the bonus is the wonderful Moscow. flea market 5 minutes away.
Also I had a scare because when booked in they could not find my reservation. Be aware the Gamma and the Delta are separate hotels even though they are co-located and adjacent.
The st Petersburg Hotel (" the Moscow") did a more basic breakfast but the room was fresher. Be warned that you will go through at least 6 vodka shots on this tour and a lot of walking which was great. The other "on the go" Staff were very helpful also.
The best optional add is the Moscow Circus. The Peterhof palace is also a must-see. Try to separately book the Armoury in the Kremlin prior to your tour.
Don't waste money getting your private train compartment It is much more fun in the communal carriage overnight.
I would thoroughly recommend this tour - and Natalia. "
Oded Hauptman
Tour
5
Guide
Country
"
I really enjoyed the overnight train and all our coach drivers were great. I liked being able to walk around the cities and use the local public transport to see the cities from a more local perspective. Thanks to Natalya, our tour guide, who was absolutely brilliant! "
Rachel Chivas
Tour
4
Guide
Country
"
Thoroughly enjoyed my experience. Katarina's depth of knowledge is incredible and her friendly approach to the travellers made the tour very enjoyable."
"
Katia is an excellent guide and ambassador for Russia.She is very knowledgeable and easily approached. Her English is also excellent. She is to be commended on a fantastic tour. She was always friendly and very helpful. "
"
Katya is an excellent guide and ambassador for Russia. She is very knowledgeable and easily approached. Her English is also excellent. She is to be commended on an excellent tour. She was always friendly and very helpful whenever assistance was needed. "
Prices shown are per person travelling. 'Twin/Double' prices per person apply when there are 2 people travelling, sharing a room. The 'Single supplement' applies for single travellers who require their own room and needs to be added to the 'Twin/Double' price. If you are happy to be paired up with another single traveller of the same sex on your tour, this can be arranged, thus avoiding the single person supplement.
2015
Price/Person
Single Supp.
2016
Price/Person
Single Supp.
USD $1899
USD $829
Supplementary Prices
4 Berth Sleeper Train Upgrade Moscow - Pskov
USD $169
-
Tour Details
Starts
Moscow
Ends
St Petersburg
Departs
Saturdays
Hotel Rating
3 star
Local Payment
None
Tour Guide
Yes - escorted by a tour guide
Meals
Breakfast: 6, Lunch: 2
"
I really enjoyed the overnight train and all our coach drivers were great. I liked being able to walk around the cities and use the local public transport to see the cities from a more local perspective. Thanks to Natalya, our tour guide, who was absolutely brilliant! "