Russia Group Tours
Join us on a guided group tour of Russia - home to the treasures of the tsars, Peter the Great and Ivan the Terrible, Red Square, the mighty Kremlin and the incomprehensible Cyrillic alphabet. We have a range of group tours in Russia, each offering something a little out of the ordinary. Whether you want to learn more about Russia's fascinating history and culture, are dreaming of a white Christmas, or would like to explore its cosmopolitan cities, St Petersburg and Moscow, you'll get a true flavour of Russia on tour with us.
Local tour guides
Guaranteed departures
Hermitage and Kremlin included on every tour
Complimentary arrival transfer
Excellent value
Lots of authentic experiences
3 star hotels
Average group size of 10-15
Escorted by a tour leader
See the real Russia
Travelling on a group tour in Russia
All of our tours in Russia are escorted by an expert local guide who will organise day-to-day activities, ensure smooth hotel check-ins, give you tips on where to eat and share their local knowledge of Russia with you. Our carefully planned Russia group tour itineraries include all the main highlights, you'll stay at comfortable 3-star hotels and have lots of fun local experiences along the way.
Night at the museum
We also have two special Night at the Museum tours in Russia, scheduled to run in May 2015. During this time St Petersburg becomes a hive of late night activity as people flock to see some of its finest cultural offerings and take advantage of the wonderful Russian 'White Nights' when the sun barely sets. Accompanied by our expert guide explore a selection of the cities best late night galleries and museums.
The Inside Track
Our Latest Updates from across the globe News Tips and Trivia
Medieval wonder of Russia's Golden Ring
July 20, 2015 • OTG Team
Renowned for its stunning scenery, ancient towns and traditional architecture, The Golden Ring is at...
Read Full Story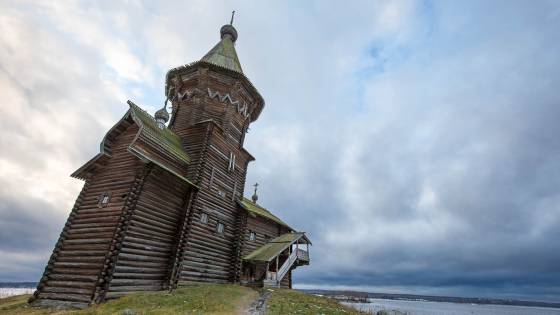 Photo Showcase
Land of a Thousand Lakes
April 29, 2015 • Guest Bloggers
Spanning the border between Russia and Finland, the region of Karelia covers more than 260,000 With ...
Read Full Story Extra Time in...
Exploring St Petersburg
November 3, 2014 • OTG Team
So, you've got a couple hours of free time in St Petersburg and are wondering how to spend your no...
Read Full Story