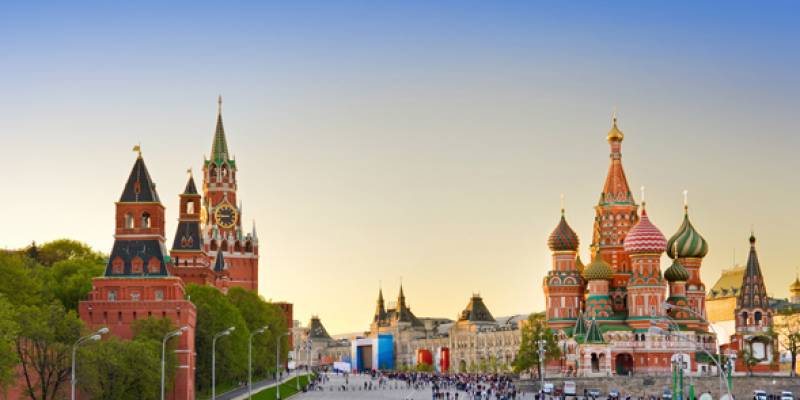 About Red Square
The word 'red' doesn't refer to the colour of the bricks or to Communism. In Russian, Moscow's famous Red Square is called Krasnaya Ploschad. The word Krasnaya simultaneously means 'red' and 'beautiful', the latter of which was originally used to refer to stunning St Basil's Cathedral at the southern end of the square.
As foreigners - Red Square is an easier moniker to use than that of Krasnaya Ploschad! On Red Square – perhaps the city's historical, political and social heart, look out for GUM Department store - Moscow's original department store - a kind of hangover from the Soviet era, which runs along one side of the square.
Located at the northern end of Red Square, the History Museum housed in the 19th century church of St John the Divine Under the Elm boasts an enormous collection covering the whole Russian empire from the Stone Age onwards. Only a fraction of the 1 million plus exhibits can be displayed at any one time. These include Iron and Bronze Age artefacts and implements, medieval log cabin timbers unearthed during an excavation in the Kremlin, a trove of pottery, jewellery and toys, books, manuscripts and scale models of the Kremlin.