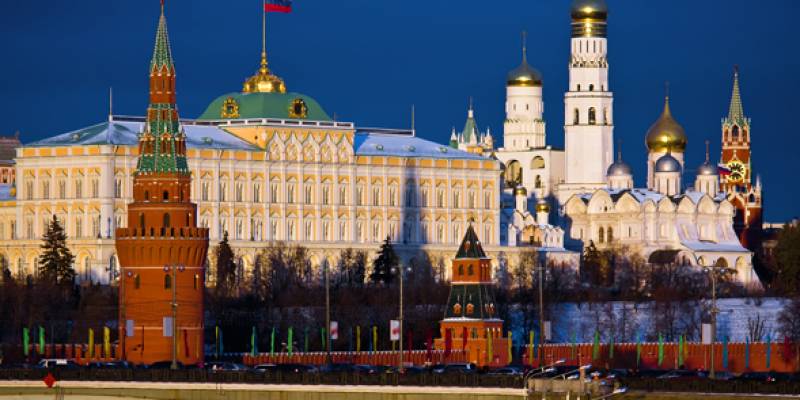 Tailormade Holidays and Tours To Russia
The Kremlin
The Kremlin Tailormade Holidays
The mighty Kremlin is the foundation of Russia's political might, a powerhouse that oozes history; it has seen the fall of the Russian monarchy, the rise of Communism, the inception of the cold war and the reign of infamous tyrants such as Stalin and Ivan the Terrible.
The Kremlin overlooks the Moskva River, Red Square and Saint Basils Cathedral and within its high walls are four cathedrals (which form the base of the famous gold domes ) and four palaces. You can enjoy a guided tour of the Kremlin where the most notable structure is the Ivan the Great Bell Tower which is the Kremlins tallest building and can be seen for 30km away. Next to the bell tower you'll find the world's largest bell which has never been rung! Cast in 1937 and weighing in at 202 tonnes, this beast of a bell was unfortunately chipped (if you can call 11 tonnes of metal breaking off a chip!) before it had ever been chimed.
Other areas of interest within the Kremlin are, The Archangel Cathedral where Tsars including Ivan the Terrible were wed and buried. The armoury is also rather awe inspiring with its sumptuous treasures, including very opulent Faberge eggs and royal regalia. To gaze at more riches you can visit the Diamond Fund Exhibition where you will find a 190 carat diamond given to Catherine the Great, amongst many other precious stones and jewels.
To get you started with planning your holiday to The Kremlin, we have showcased below some popular itineraries requested by our clients which we hope will inspire your visit to Russia
Inspired?
Our team is standing by to help build your perfect Europe itinerary
Create Your Holiday