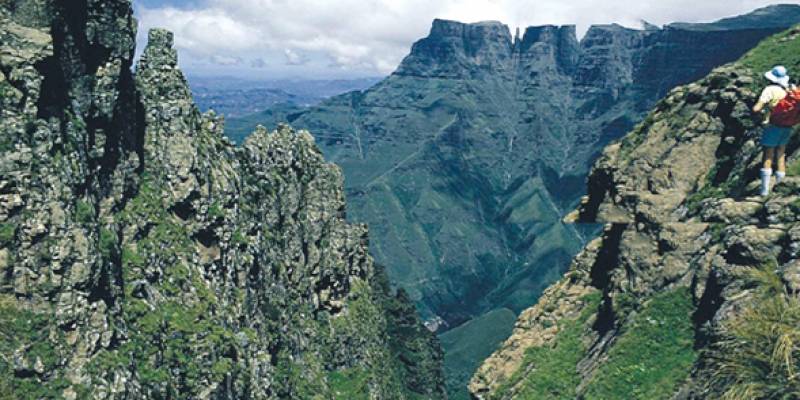 About Drakensberg Mountains
The Drakensberg Mountains are the highest mountains in South Africa and located in the eastern part of it. They are running for some 1000 km generally southwest to northeast, with a northwesterly bend forming the northeastern border of Lesotho with South Africa. The highest peak is ranging up to 3,482 m and is the Natal Drakensberg which is one of South Africa's most spectacular attractions.
Visitors will experience hundreds of kilometers of unspoiled escarpment, scenic beauty, crisp mountain air and clear waters. There is a lot to do: hiking, bird watching, game viewing, horse trails and safaris, guided tours, 4x4 trails, quad bikes, golfing, trout / fly fishing, white water rafting, rock climbing to mention just a few.
Furthermore you can visit the Ukahlamba or Drakensberg National Park, which was declared to a World Heritage Site by the Unesco in 2000. The most well known National Park in the Drakensberg is the Royal Natal National Park, with its Tugela Falls, the second highest waterfall on earth.
Drakensberg Mountains Tours
Here are some popular itineraries for a trip to Drakensberg Mountains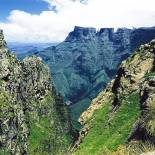 20 days FROM $4,089
Drakensberg Mountains Tailor made suggestions
Here are some of the recent tailor made itineraries we have created for our clients which include a visit to Drakensberg Mountains.